Resurgence programming takes a distinct 3-module approach: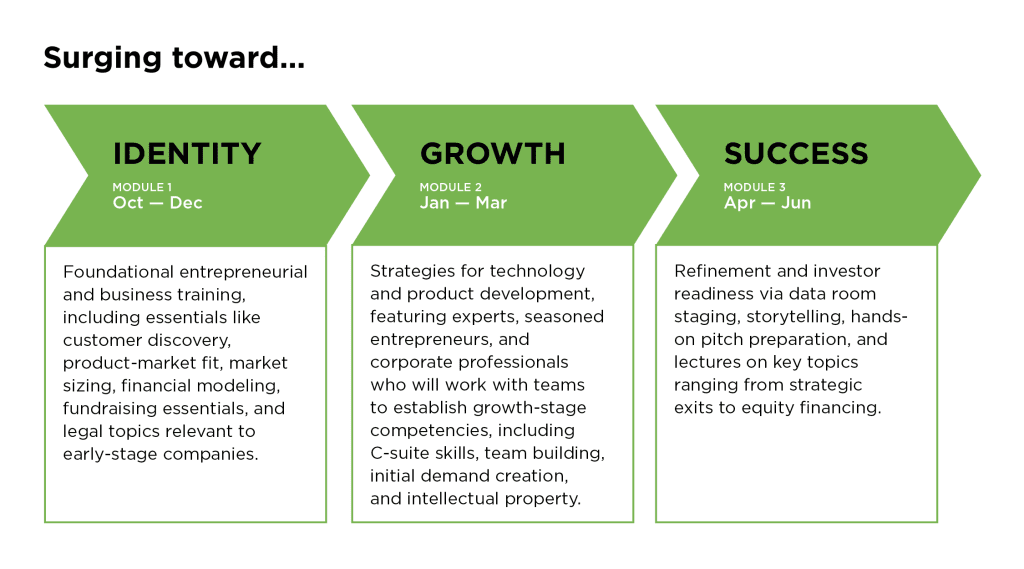 Surging toward identity
Module 1: October 2023 – December 2023
Foundational entrepreneurial and business training, including essentials like customer discovery, product-market fit, market sizing, financial modeling, fundraising essentials, and legal topics relevant to early-stage companies.
Surging toward growth
Module 2: January 2024 – March 2024
Strategies for technology and product development, featuring experts, seasoned entrepreneurs, and corporate professionals who will work with teams to establish growth-stage competencies, including C-suite skills, team building, initial demand creation, and intellectual property.
Surging toward success
Module 3: April 2024 – June 2024
Refinement and investor readiness via data room staging, storytelling, hands-on pitch preparation, and lectures on key topics ranging from strategic exits to equity financing.
Demo Day + Preparation
June 2024