Meet the Transform Cohort 2 Startups: IBIS Computing
Published on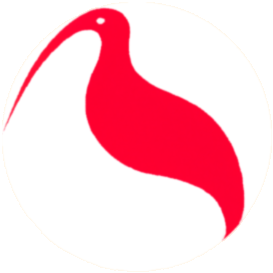 (Ibis Computing Logo)
Team Members
Hugh Hoford – CEO
Mark Kumleben – COO
Ross Hackshaw – Operations Manager
What does your company do?
We are making a platform for users to scale common GPU-intensive workloads in a cost-effective way. Scaling GPU compute for AI/ML, data science, and other high-performance jobs is a big pain point for many. However, by deploying workloads in a multi-cloud environment, we can provide the best cost over time through multiple levels of optimization from the hardware level all the way to choosing a cost-optimal cloud platform.
How did you get the idea?
Hugh was visiting his family in Trinidad and noticed that electricity prices in the country were very low. He got the idea to bring in some GPUs, rent them out and scale it up. He brought in Mark for assistance on the business side and Ross to provide deeper expertise on the hardware, and we started Ibis Computing.
While renting out the GPUs, we noticed price differentials across cloud platforms and issues with people wanting to do common things. So, we thought why not find a way to help optimize GPU usage to lower costs and ease scaling.
What are you most excited for as part of Transform?
We're so happy to be in Transform. A few of us went to the University of Chicago for undergrad, and we're really happy to have access to the resources of an institution we trust. It's a world-class university and being a part of it provides us access to some incredibly smart and talented people.
We're also excited to work with the mentors, as well as our fellow cohort, as everybody involved possess such a high caliber of technical skill and ambition.
What do you hope to get out of the Transform program?
When it comes to Transform, we want to take advantage of the resources as much as possible to get a successful pilot program and start getting customers onboard to fully use our product. Use cases for the backend of compute is exploding right now, and we want to be a part of that wave so our customers will come out ahead.
We also want to use our resources to raise money and continue growing the technical and sales aspects of our team.
Housed within the Polsky Center's Deep Tech Ventures initiative, Transform provides full-spectrum support for the data science and AI startups accepted into the accelerator, including access to business and technical training, industry mentorship, venture capital connections, and funding opportunities. To learn about the other teams, click the links below.
Echo Labs | Quail.ai | RadioLogical.ai | Subconcious.AI | Nutrad | Markison Patent Portal