Chicago Booth Faculty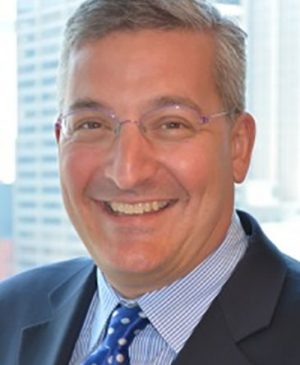 Michael Alter
Clinical Professor of Entrepreneurship, Chicago Booth
Michael Alter is Clinical Professor of Entrepreneurship and a recent Entrepreneur in Residence at Booth. Previously, Alter was the Chief Executive Officer of The Tie Bar – the #1 e-commerce destination for stylish men's accessories. Prior to The Tie Bar, Alter was a co-founder and President/CEO of SurePayroll, a SaaS technology company that is now a wholly owned subsidiary of Paychex®. Alter co-founded SurePayroll in 2000 after six years with McKinsey and Company, where he was a co-founder and leader of its Service Operations Practice. Prior to receiving his MBA from the Harvard Business School, Alter worked in various sales positions at IBM. He holds a bachelor's degree in economics from Northwestern University.
Alter is an active board and advisory board member for leading industry and entrepreneurial organizations including: MAX Digital/FirstLook — the SaaS leader in Mobile Showroom and Digital Performance Management for Auto Dealers, Nambe, LLC — a leading design and lifestyle brand known for their award-winning tabletop giftware, and Vanco Payment Systems – the leading payments provider to the Faith-based Community.
A past recipient of the Illinois Technology Association CityLIGHTS CEO of the Year Award, Alter has been a nationally recognized spokesman on business issues, having served as a columnist for INC.com and appearing regularly in media outlets nationwide, including Bloomberg TV, and the Wall Street Journal.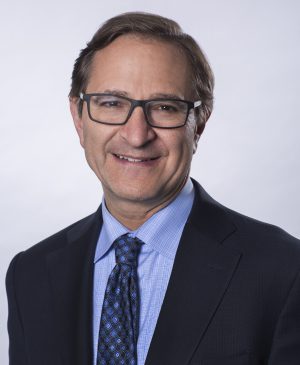 Steven Kaplan
Faculty Director, Polsky Center for Entrepreneurship and Innovation; Neubauer Family Distinguished Service Professor of Entrepreneurship and Finance at Chicago Booth
Steve is the Neubauer family distinguished service professor of entrepreneurship and finance at Chicago Booth and the Thomas Cole distinguished visiting professor chair at the University of Chicago Law School. He is also the faculty director of the Polsky Center. Steve is one of the world's foremost researchers on private equity, venture capital, corporate governance, executive talent, and income inequality. His papers on private equity and venture capital are the standard references in the field. He has testified to US Senate and US House Committees about his research. He ranks among the top 60 in paper downloads and in paper citations (out of over 280,000 authors) on the Social Science Research Network. He is the cocreator of the widely adopted Kaplan-Schoar Public Market Equivalent private equity benchmarking approach. A Fortune Magazine article referred to him as "probably the foremost private equity scholar in the galaxy." At the University of Chicago, Steve teaches advanced MBA, law, and executive courses in entrepreneurial finance and private equity, corporate financial management, corporate governance, and wealth management. His course in entrepreneurial finance and private equity is consistently among the most popular in the school. BusinessWeek named him one of the top twelve business school teachers in the country and one of the top four teachers of entrepreneurship. Steve cofounded the entrepreneurship program at Chicago Booth and, with his students, started Booth's business launch program, the Edward L. Kaplan, '71, New Venture Challenge, which has spawned over 200 companies. The companies have raised over $600M from investors (including Accel, Andreesen Horowitz, Benchmark, Index and Sequoia) and created over $9B in market value. Steve serves on the boards of Morningstar, Zayo Group, and the Illinois Venture Capital Association. He earned an AB, summa cum laude, and a PhD from Harvard University.