Contact
To learn more about College New Venture Challenge (CNVC) and how to apply, please contact Kate Turvy.
Faculty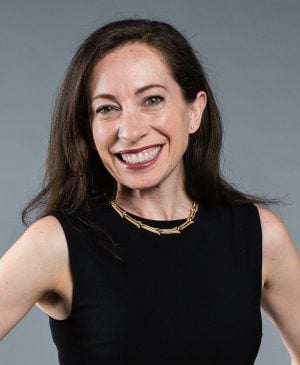 Starr Marcello, MA '04, MBA '17
Deputy Dean for MBA Programs, Chicago Booth
Starr Marcello, MA '04, MBA '17
Deputy Dean for MBA Programs, Chicago Booth
As Deputy Dean, Starr oversees the Full-time, Evening, and Weekend MBA Programs, as well as the work of the Polsky Center and Rustandy Center at Booth. Prior to her role as Deputy Dean, Starr was the Executive Director of the Polsky Center, working with University of Chicago students, faculty, and staff to launch the next generation of high-impact ventures. She grew the entrepreneurship program at the University of Chicago from 2005 to 2020, and continues to champion the Center's work today.
During Starr's time as Executive Director at Polsky, she ran and expanded the Edward L. Kaplan New Venture Challenge (NVC), which awards over $1M in funding and services to top entrepreneurial companies each year. The NVC is ranked the #1 university accelerator program in the nation. Since 1996, the NVC has fostered more than 800 startups, with 180+ that are still in operation and growing strong, has created thousands of jobs, and has produced exits of over nearly $6 billion, including Grubhub (NYSE: GRUB) and Braintree Venmo (acquired by eBay's PayPal for $800 million). In 2017, Starr testified before the U.S. Congress' Committee on Small Business on the role of accelerator programs in creating new jobs and positively influencing economic development.