Quantum Startup memQ Raises $2 Million Seed Round to Shape the Future of Quantum Networking
Published on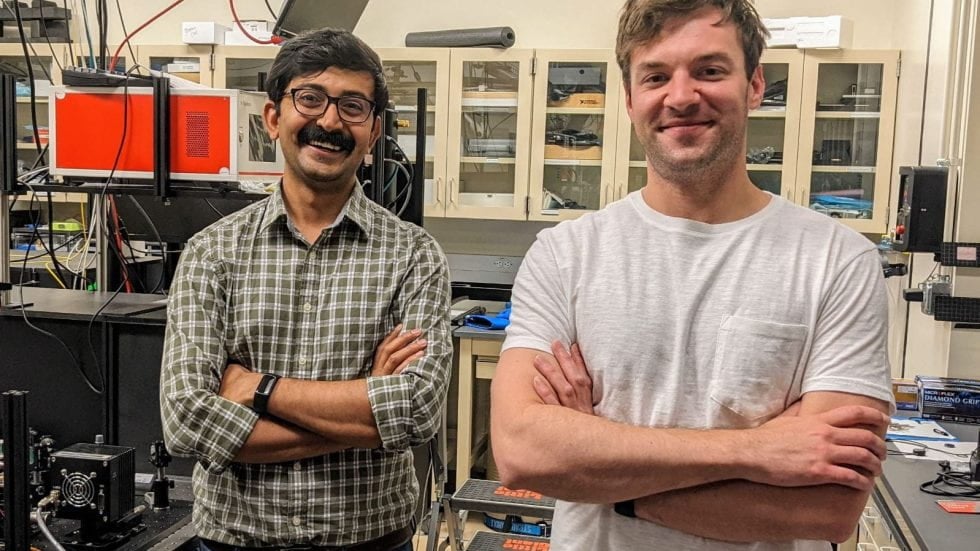 memQ, a Chicago-based quantum memory startup, announced today a $2 million seed funding round.
Funding came from the lead investor Quantonation, Exposition Ventures, and the George Shultz Innovation Fund. memQ will use the funds to accelerate the development of an on-chip quantum repeater built on the company's solid-state platform, enabling the quantum internet.
Read more: memQ Works to Develop Semiconductor Materials for Quantum Memory as Part of Duality's Latest Cohort >>
Quantum memory is a fundamental part of quantum computer architecture, but today there is no quantum equivalent of traditional RAM or a hard drive. The capability to store large quantum data sets is simply not there. This means that some of the most exciting potential quantum applications, such as distributing quantum entanglement, cannot reach scale. By introducing the ability to capture and store quantum states, memQ can create new markets.
"Quantum memory is an important computing element that a number of existing quantum computing hardware companies need but they are forced to engineer around it because there are no efficient solutions available," said Manish Singh, memQ cofounder and CEO "The market does not yet have a way of storing and manipulating quantum information at long timescales. That's the central problem we are solving and our technology will be the critical step in advancing the field of quantum computing and quantum communication."
A major advantage of memQ's technology is its practicality in solving two traditional quantum constraints, creating meaningful commercial promise:
Scalability – Quantum networking currently requires tens of thousands of devices on the chip to get meaningful data rates. memQ's platform offers native scalability from the silicon-on-insulator platform –- the standard for integrated photonics today.
Compatibility – Quantum computing cannot be distributed across existing telecommunications infrastructure. memQ achieves telecom compatibility by using erbium qubits operating at the wavelength of light used in optical fiber networks.
memQ previously received non-dilutive funding from the Department of Energy (DOE) through Chain Reaction Innovations (CRI), the entrepreneurship program at Argonne National Laboratory.
memQ is currently incubated at Duality, which provides the company with valuable resources, including capital equipment, mentorship, and access to a network of industry leaders and potential investors.
"We are grateful for the support and resources provided by Duality, CRI, and the Chicago Quantum Exchange (CQE)," said Sullivan. "The incubation in these programs and the bolstering support from CQE have provided us with a strong foundation as we set out to bring our quantum technology platform to market and shape the future of entanglement distribution and networked quantum information processing."
A spin-out from the University of Chicago, memQ was cofounded in 2021 by Singh in partnership with Sean Sullivan, and Supratik Guha, professor at UChicago's Pritzker School of Molecular Engineering and senior scientist at Argonne National Laboratory.
"This investment in memQ is Quantonation's first operation in the leading Chicago quantum ecosystem, where we found obviously best-in-class science and a very talented founding team supported by strong regional initiatives," said Christophe Jurczak, founding partner at Quantonation. "This is a model for grooming world leaders in quantum technologies. On the technical side, we are excited to start working with memQ on a very promising emerging platform, rare-earth ions, with a potential for integration and scale."