31 Teams Selected to Advance to Phase II for the 2021 Edward L. Kaplan, '71, New Venture Challenge
Published on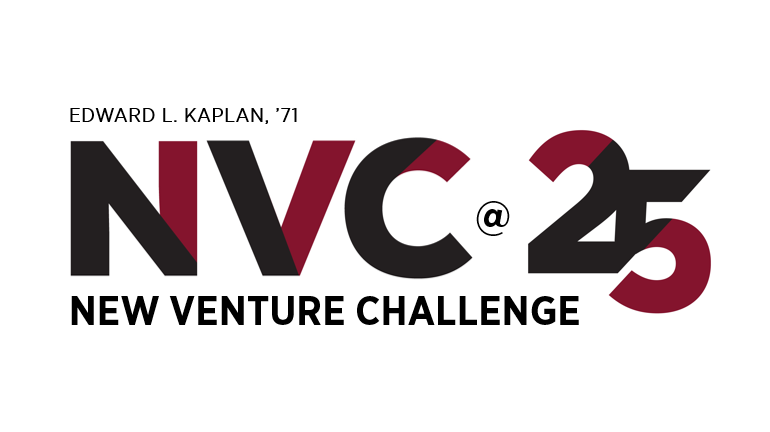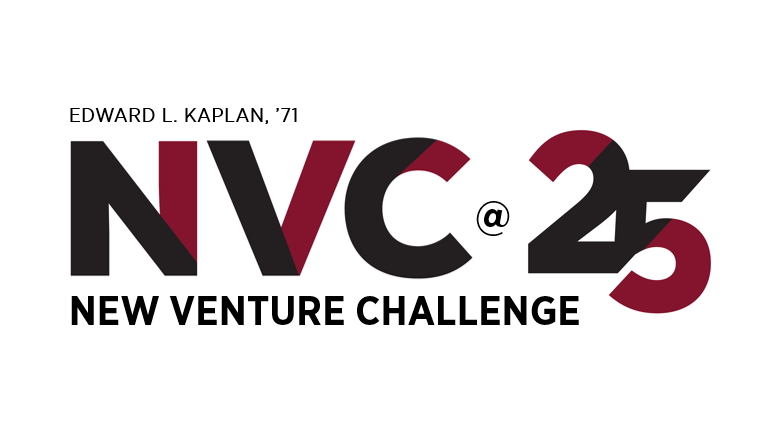 The University of Chicago's Polsky Center for Entrepreneurship and Innovation has announced the 31 teams advancing to Phase II of the 2021 Edward L. Kaplan, '71, New Venture Challenge (NVC). This year marks the 25th anniversary of the NVC, which is recognized as a top-ranked accelerator program in the U.S., an honor bestowed only to the nation's top accelerators such as Y Combinator and Techstars. Companies such as Grubhub, Braintree/Venmo, Simple Mills, Tovala, and Foxtrot got their successfully start through the NVC.
"We are looking forward to another great year with promising new businesses," said Steven N. Kaplan, the Neubauer Distinguished Service Professor of Entrepreneurship and Finance at the University of Chicago Booth School of Business and the Kessenich E.P. Faculty Director at the Polsky Center.
"Every year we are impressed by what our students come up with and this milestone year is no exception," said Chicago Booth professor and Polsky Center entrepreneur-in-residence Mark Tebbe, who co-teaches the NVC Spring Quarter class along with Kaplan.
2021 NVC TEAMS INCLUDE:
Aina is a simple mobile application and easy-to-integrate web API that turns any room into a fitting room. Leveraging cutting edge augmented reality (AR) technology, AINA empowers shoppers to try on apparel anytime and anywhere, allowing them to see how a particular item fits their body in real-time, down to a size level accuracy.
Allevia is a digital opioid management solution that leverages the smartphone's power to engage, empower, and effectively address opioid prescription patterns using the clinically proven, comprehensive, multi-disciplinary, behavioral change approach. Allevia's solution will decrease healthcare costs and provide better health outcomes for patients.
Andes STR is a modern property management company that offers young professionals a turnkey solution to manage their properties in the short-term rental market, providing customers with more flexibility and higher returns than with the old long-term tenant alternative.
Annuity Risk is a SaaS company focused indexed annuity market. The product is designed to help firms manage their liability management operations, with a focus on hedging optimization and customer data insights. The goal is to provide these firms with a partner they can trust to deliver them the results and data they need, when they need it.
Arcee Health aims to provide a preventive care management service to improve population wellness as well as disease awareness. The web-based platform experience begins with simple, concise questionnaires, which are followed by either evidence-based product recommendations or healthcare services options.
Cashew is a trustworthy, intelligent financial planner for modern parents, taking the hassle out of being smart with their money. All parents deserve to feel confident in their family's financial future. Cashew believes that parents deserve quality financial planning, and it shouldn't take months of work to get it.
Code Coins is a patent-pending early childhood education device that teaches both fundamental coding concepts and the basics of actual written code to children in an engaging and approachable way.
deetz is a mobile app that shows you what's going on around you right now.
EQ ALLY is a for-profit ed-tech venture that provides K-12 schools a complete solution for social-emotional learning (SEL) with a focus on Diversity, Equity, and Inclusion. EQ ALLY fills in a critical gap by providing technology infrastructure for student SEL education, SME educator content creation, and school data-driven performance empowerment.
HealthyPet provides pet parents with peace of mind by supplying trustworthy, affordable, and convenient preventative pet care through a subscription service and mobile application with preventative care services, 24/7 at-home tech monitoring and accessible, centralized pet medical records.
Legalytica is a productivity tool which integrates into Microsoft Word to follow attorneys through their contract drafting journey. Contract drafting is among the most important of a transactional attorney's responsibilities. Despite its importance, the contract drafting process is very manual and prone to error.
MeMe Insurance provides "Insurance as a Service" as a platformer, allowing people to be insurance providers by forming their own insurance cooperatives. Transparent, socially valuable, and customer-first insurance is provided on its platform, disrupting the market where incumbents are taking excessive profits. MeMe Insurance aims to be a liberator of the insurance business.
ML Tech is a high-frequency trading (HFT) platform that connects experienced researchers with institutional capital. ML Tech's platform leverages cutting-edge AI solutions and allows researchers to produce new strategies at an industry-leading pace. Strategies can rely on ML Tech's robust HFT capabilities to generate steady and consistent returns.
Moni is an online social investing trading platform available to the Mexican retail investor market where users can build their financial literacy, share their investing knowledge and opinions, and gain access to a simple investing product tailored to their needs. Investors will be able to follow other investors and build a customized portfolio.
NavAbility is a B2B company that is building a navigation AI ecosystem (software and services provider) for robotics companies to power the next generation of fully autonomous robots.
NEKTAR redefines how Gen X and Boomer women engage with nutrition supplements. NEKTAR's mission is to help women thrive through menopause and beyond. It taps into the behaviors they already engage in – supplementation and snacking – and deliver nutritionally superior, targeted products in familiar formats (eg snack bar, bites) and personalized education.
Nopaque aims to make out-of-home digital communications more personal, effective, and seamless in the world around us. Nopaque leverages transparent film technology to transform any car window into a digital display. Displays are controlled from Nopaque's mobile app, which doubles as an online marketplace between drivers and advertisers.
PainNavigator is an evidence-based pain management app that uses a proprietary, adaptive learning algorithm to integrate and customize first-line, holistic therapies to help users improve their pain and function. PainNavigator caters to those with non-surgical pain and healthcare providers looking to implement CDC-recommended treatments for their patients.
Phlaxis seeks to prevent and treat food allergies, which have dramatically increased in the last decade, by developing a state-of-the-art technology called inverse vaccination. This approach will be used to administer food antigens to induce lasting tolerance and sustained non-responsiveness to oral food challenges.
Ping is a senior-centric smartwatch that captures the health data of the user, and alerts their family on abnormal measurements. Ping's key differentiation is that the data shared within the family are not only historical, but also in real-time.
recreaish aims to make active recreation as accessible as possible. recreaish matches users with peers of similar interests and skill levels at a mutually convenient time and location; facilitates low-cost, instructor-led activities; and aids in finding the best-suited venues to play at while ensuring users have the proper gear to go play.
Resette custom blends makeup and skincare into one product, simplifying your routine and resulting in beauty with benefits. Resette calls this game-changing innovation skinwear. Resette takes buildable makeup, injects effective skincare ingredients, and then personalizes a formula just for you and your skin goals and needs.
ReSourceful is a two-sided marketplace connecting sellers of byproducts to buyers who turn waste into assets. ReSourceful's singular digital platform enables companies – large and small – to engage in a circular economy, creating more value for their businesses and saving the planet in the process.
Rhobust AI is an artificial intelligence company focused on disrupting the way people shop and interact with products. Rhobust AI does this by bridging the divide between traditional eCommerce and shopping in actual physical retail stores. Rhobust AI's technology enables any physical store to have a virtual twin from which consumers can shop virtually from.
Sesame is a wearable and program that uses gentle vibrations alongside short, simple exercises to help people be mindful, or to remember certain healthy activities or intentions that are at the center of your life.
Spree is a B2B technology solution that provides video publishing platforms the ability to make video content shoppable. Spree is building an image recognition platform that allows the viewer to view, click and buy products they see in the video on demand.
Stellatus is a space-tech company creating air traffic control for space. Currently no centralized platform exists for satellite operators of over 6,000 satellites orbiting the Earth. Stellatus is developing a web-based platform to ensure operators are able to communicate with each other, avoid collisions, and make space a sustainable environment.
StoryEasel is a SaaS-based storytelling solution designed exclusively for preserving the user's heritage and culture. It's a centralized platform that allows users to create, share, and preserve their precious family stories and memories. Users can also invite family and friends to help expand and enrich their story even further.
The Liquid Security Company is a cybersecurity-as-a-service provider focused on providing small to medium businesses enterprise-grade protection without the expense or complication of existing options.
Weat is an app that helps city-dwellers coordinate restaurant selection among friends. Users create plans and invite friends who each remotely input their preferences including for cuisine, cost, COVID safety, and location. Weat's recommendation engine resolves indecision to save users' time and create confidence in having picked the perfect place.
Wizer aims to make high quality knowledge an accessible resource that adds value to people's lives and jobs.