Phase II Teams Selected for the 2021 Alumni New Venture Challenge
Published on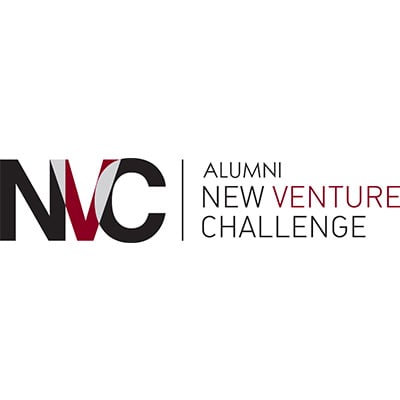 The Polsky Center for Entrepreneurship and Innovation at the University of Chicago has announced the 28 teams advancing to phase II of the 2021 Alumni New Venture Challenge (ANVC), the alumni track of the nationally-ranked New Venture Challenge program.
The Polsky Center is running the ANVC in six regions: North America – Midwest, North America – East Coast, North America – West Coast, Europe, the Middle East and Africa (EMEA), Asia-Pacific, and Latin America. Top finalist teams from each region will compete for $100,000 in investment on Thursday, May 6, 2021. Throughout the day, the ANVC finalists will present to a panel of judges comprising of top investors, entrepreneurs, and others.
Learn more about the teams moving on to the phase II of the ANVC below:
Asia-Pacific
Analytics Inc.
Analytics Inc. is a Seoul, Korea based startup that focuses on asset digitization. Canvas is a high-end secondhand watch bidding and trading platform backed by smart contract and blockchain technologies.
Spatium
Spatium is a keyless digital asset wallet that provides simplified crypto management.
SPROUT
SPROUT is committed to developing FinTech solutions that advance financial inclusion and create long-term, sustainable value for our customers. The company's first product, SPROUT, is an easy-to-use, one-stop solution for customers to invest a share of their monthly income in customized investment portfolios tailored to long-term wealth creation.
The Cumin Club
The Cumin Club offers meal plans inspired by regional cuisines of India. Its 5-minute meal kits are curated by local cuisine experts across India and delivered direct to customers in the US, Canada, UK, EU, and Singapore in 3-5 days.
Xperx AI
Xperx AI is a B2B2C Loyalty/Marketing technology and services platform. Its AI-driven consumer loyalty, marketing, and campaign management platform increases user retention and enjoyment.
EMEA
Hearts Radiant
Hearts Radiant creates technologies to help seniors extend their healthy life expectancy.
STEMeIn
STEMeIn is a pre-seed Africa-focused STEM accelerator and incubator focused on helping African founders launch or join wonderful companies.
Latin America
Corteza
Corteza offers a digital canvas so that any Latin American entrepreneur can design their company or new product, through web and mobile app.
PayHop
PayHop is the first platform for payment assurance in B2B relationships in Brazil. PayHop makes it possible for Suppliers to sell more, without credit risk or changes on sales flow, using their Retail clients' credit card receivables as warranty.
North America – East Coast
Collective
Collective is a digital financial tool that helps people split up bills and financial obligations with others, simply and easily.
Enablere, Inc.
Enablere, Inc. is a technology solutions company in the US, developing an innovative short credit facilitation platform – Digital Xchange (DX), for Small Medium Enterprises (SMEs) to connect SMEs and Investors (private investors/financial institutions) to exchange their collaterals as digital assets in return for short-term credits.
Hibernate
Hibernate exists to help people simplify and manage their material possessions, so they can focus on the things that matter most in life. With Hibernate, you can store and remotely manage your belongings.
UNOECOM
UNOECOM is a platform for individuals to sell products, manage products across marketplaces, and provide expedited delivery to their customers.
Gravitrek
The mission of Gravitrek is to bring freedom of movement to millions of people constrained by physical disability.
North America – Midwest
My Life Finances
My Life Finances automates three key primarily manual end-to-end processes to help wealth managers engage, advise, and serve twice as many clients in half of the time.
NURSD
NURSD is an AI technology company building solutions to improve patient care. We built a smart and intelligent workforce management system to help healthcare facilities in managing their clinical workforce.
Old Town Wines
Old Town Wines' PS Pelin Select brand is the first artisanal traditional Bulgarian table wine (a white and a red version) in a convenient and sustainable box packaging offered on the U.S. market.
Pointful Education
Pointful Education is a leading digital curriculum publisher, with a robust catalog of online Career and Technical Education (CTE) and elective courses that are aligned to national career clusters.
Project Hive Pet Company
Project Hive Pet Company is a mission-driven pet company that designs and sells unique, fun, high quality pet products and gives a share of all proceeds to organizations that create and restore healthy bee habitats.
Sixth Sense Intelligence, LLC
Sixth Sense Intelligence, LLC is a cloud-based business intelligence (BI) platform vendor supporting health systems, independent hospitals, physician groups, and related healthcare provider organizations.
Spect8
Spect8 removes the inequalities in capturing and viewing sports video. Spect8 offers an affordable system for supporting youth sports: (1) a custom dual-camera system that allows for automated game film recording (no cameraperson needed) and (2) a web app that automatically tracks the athletes and stores their important game actions (using AI).
Virtual Dining Chicago
Virtual Dining Chicago believes in the power of memorable food and beverage experiences and we challenge the idea that these experiences must be limited to a restaurant's dining room.
North America – West Coast
KindWorks (KW)
KindWorks (KW) is an AI-driven messaging service that encourages employees to improve their mental health by taking actions of kindness.
KinStor
KinStor is a platform designed for book and podcast lovers. Its mission is to change the way people find books and podcasts they love by combining technology with editorial expertise.
Nuooly
Nuooly is an exclusive community enabling business-focused, independent professionals to thrive and grow by providing new business opportunities, peer collaboration/support, and relevant learning content.
Stroom
Stroom is a revenue management and asset stabilization platform for commercial real estate.
Taelor
Taelor is an AI-based fashion rental service for men and social media influencers.
Trove
Trove empowers dynamic women to look polished and professionally styled with minimal effort.