Genetically Engineered Skin to Treat Disease, Promote Scarless Wound Healing, and More
Published on
The largest organ in the human body, skin is a robust system with great potential to support not only basic research, but to serve as a platform for stem cell engineering.
This is the focus of Xiaoyang Wu's work, which is dedicated to understanding the dynamics, signaling, and clinical applications of skin stem cells. Wu has been working in the field for more than 30 years and is currently an associate professor in the Ben May Department of Cancer Research at the University of Chicago. He also is the founder of two companies, GeCell Therapeutics and Maponos Therapeutics.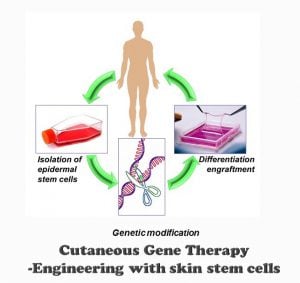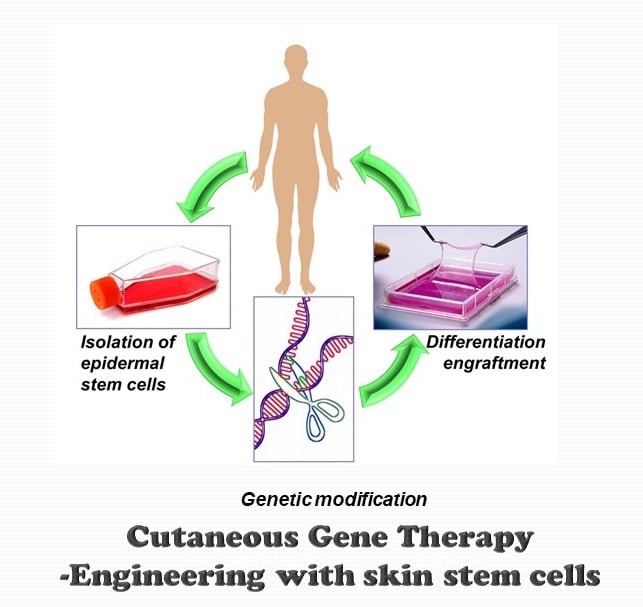 With the help of the Polsky for Entrepreneurship and Innovation, Wu has patented an engineering platform for healing and treating skin disease by using genetically modified skin.
Beyond skin disease, however, Wu has developed skin grafts that can deliver specific proteins, detect compounds, and remove harmful toxins from the body, to treat various diseases. This includes rare genetic disorders, hemophilia, obesity, and diabetes.
Among other uses, Wu in 2018 described a novel approach to quell cocaine addiction and protect against overdose. The studies, conducted in mice, involved adding the anti-cocaine gene to the animal's skin's cells, which were then grafted back onto the mouse.
According to the researchers, "Cutaneous gene therapy through skin transplants that elicit drug elimination may offer a therapeutic option to address drug abuse."
Scarless Wound Healing
Combining skin biology with material synthesis, Wu also has filed a patent for a new material that will be able to help skin wounds heal without scarring.
"For severe skin wounds, scarring is the most significant post-treatment issue for the patient," explained Wu, who is developing a way to eliminate scars by manipulating the pathways of healing. The process is tricky, he said, because these pathways are also important to heal wounds.
"We have to find a better way to control the pathway," Wu explained, noting that they are working to design a particle that would only block this pathway after a certain time point, because in the early phase of healing, this pathway needs to be unencumbered.
"During the resolution phase in skin wound healing, we need to suppress that signal," said Wu, "Because too much will promote fibrosis in the dermal tissue leading to scarring."
Drawn-on-Skin Electronics
In collaboration with other researchers at the University of Houston, Wu also is exploring the use of Drawn-on-Skin (DoS) electronics for sensing and point-of-care treatment. These electronics are created by drawing on human skin with liquid semiconducting inks.
"Human skin offers a wealth of physiological and physical information that can be utilized to monitor, prevent, and treat adverse health conditions. Through directly interfacing electronic devices with the skin, information such as the state of the heart, the condition of muscle, the impedance, and hydration of the skin, can all be extracted," the researchers explained in a paper published in Nature Communications earlier this year.
For this work, Wu's lab tested the writable ink on skin grafts grown in his lab where he tested for any adverse reactions. "By providing electrical stimulation we can enhance wound healing," said Wu, speaking to the use of DoS electronics. The researchers also are exploring other ways of using the ink.
As Wu explained, the goal is to change the skin into a sort of sensing device that could detect abnormal activity, such as those leading up to a heart attack or stroke. Using an engineered skin graft, the writeable ink could be used to translate changes into a signal that is viewable.
"Patients could use a phone or another device to get a warning about something critical ongoing in their body," Wu said.
Wu is among several University of Chicago researchers showcasing their work at Illinois Ignite 2020. Pre-recorded presentations will be posted on September 24, 2020, and will remain live until October 9, 2020.
 >> Register for the virtual event, here.