Chris McGowan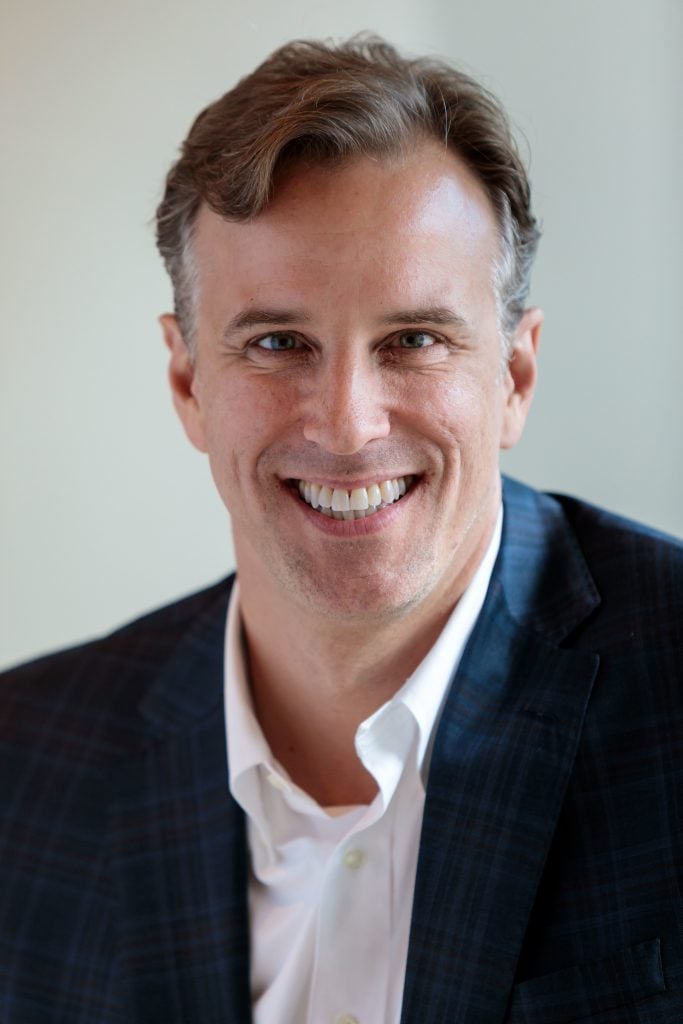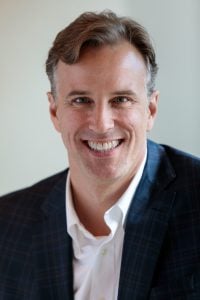 Adjunct Professor of Entrepreneurship, Chicago Booth; Investor-in-Residence, Polsky Center; General Partner, CJM Ventures
—
Chris McGowan is the general partner of CJM Ventures (CJMV), a Chicago growth equity and private equity investment firm. McGowan's private equity career began 26 years ago with AEA Investors in New York City, after earning an undergraduate degree in theoretical mathematics from Columbia University's College of Arts and Sciences, and following two years of mergers and acquisitions training at Morgan Stanley.
After completing an MBA at Harvard Business School, he joined Madison Dearborn Partners (MDP), where he co-headed their basic industries practice for the last five years of his 12-year career there. At MDP, he oversaw more than $2 billion of equity investments focused on buyouts and growth equity globally in the industrial, consumer, and energy and power sectors.  He continues to serves on the Board of prior MDP portfolio company Boise Cascade (Chairman of Audit Committee, NYSE: BCC) and formerly served on or advised the boards of Smurfit Kappa Group (LN: SKG), BWAY Holdings, FirstWind, US Power Generating, OPENLANE, The Illinois Venture Capital Association, and others.
In 2011, with the help of MDP leadership and mentors, McGowan formed CJMV, an investment firm focused on buyouts and growth equity investments in companies located near Chicago and London. CJMV's current portfolio includes OPTO International, an Illinois-based manufacturer of retail shelving and display systems; Cedar Capital, a Chicago-based asset management firm; and Ingenica Solutions, a UK-based health care information technology company.  CJMV's former portfolio companies include Autism Home Support Services ("AHSS"), the largest provider in Illinois of home-based therapy for children on the autism spectrum. He is also a board member of 8th Light, BigStep Cloud, Campus Cubed, CompanyFirst, Innovare, Just Hot Tubs, Kinzie Capital, Leadership Lyceum, and is a board observer for Kenna Security, Psycle and SonarMed.  He was formerly a board member of Rise Interactive, Simple Mills (observer), and Spikeball.
Since Spring 2012, McGowan has taught at Chicago Booth and currently serves there as an adjunct professor of entrepreneurship, and as an Investor in Residence and faculty advisor to the Polsky Center. In the fall of 2020, he began his tenth year teaching the Sterling Partners Investment Thesis Challenge (SPITC) and his eighth year co-teaching the Private Equity and Venture Capital Lab.  He is also conducting the sixth year of the Private Equity Case Challenge (f.k.a. Oxford-Chicago Global Private Equity Challenge).
McGowan is an active angel investor and currently serves as chairman of the limited partner advisory committee for Hyde Park Venture Partners Fund I (and a member of Fund II and Fund III's boards), on the board of directors and portfolio advisory board of Hyde Park Angels, and as chairman of the advisory board for Valley Growth Ventures.  His angel investments include Aero Design Labs, Agent.ai, AIM Clinics, BallotReady, Blueprint, Book+Main, Branch Messenger, Brilliant, Catalytic, Chowbus, Clearcover, Codeverse, Cohesion, Dispatch, EVA Automation, ExplORer, Farmers Fridge, FarmLogs, FourKites, Frank, GeoFeedia, Hologram, Human Predictions, Kaizen Health, LandscapeHub, Lightpoint Medical, Luxury Garage Sale, Made In Cookware, Markit, MAX Analytical, MetalSoft Cloud, Nanograph, nOCD, Noirefy, NuCurrent, Occasion, Packback, Pangea, ParkWhiz/Arrive, Partyslate, Polyphotonix, PopularPays, Provi, Rheaply, ShipBob, StreamLink, Techstars, ThinkCerca, TransparentC, Truss, TurboAppeal, Vertex and YCharts.
McGowan married his high school sweetheart, Sandy, and they have three children: one attending Walter Payton College Prep, and two recent graduates of the University of Chicago's Laboratory Schools. At Lab, McGowan served for nine years on its board of directors including four years leading Lab's development committee (two as chair, two as co-chair), including oversight for Lab+, the school's $80 million capital campaign. He is also a former trustee for the Court Theatre at the University of Chicago. McGowan is serving his third year as president of Friends of Walter Payton College Prep (and former chair, Annual Fund), and serves on the SHSAA board of trustees for Stuyvesant High School, where he attended with Sandy in New York City.