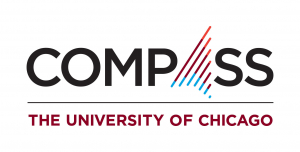 Built on a 25-year history of launching successful ventures, this four-and-a-half month accelerator program for University of Chicago, Argonne National Laboratory, and Fermi National Accelerator Laboratory supports researchers interested in launching new startup companies. Through this accelerator, participants gain access to world-class resources, including business expertise from the University of Chicago Booth School of Business and the Polsky Center, which has a successful track record in supporting the launch of new ventures. In addition, researchers gain guided support from a full staff of experts in everything from venture creation to top-tier business liaisons to legal support for intellectual property.
Benefits of Participating:
Ecosystem Introductions: Gain access to experienced investors and industry experts for early feedback through the Polsky Center's extensive network.
Mentorship and Educational Training: Receive guidance and support from Polsky Center staff and coaches through regular goal-setting meetings and educational training on a variety of essential business development topics.
Talent and Funding: Support sourcing business talent to help the scientific team launch out of the university or lab, and support in pursuing early-stage sources of funding, such as grants, seed funding, and through the George Shultz Innovation Fund, which invests up to $250,000 in startups.