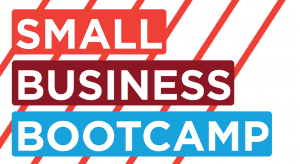 Between April 13 and 19, 2020, the Polsky Center for Entrepreneurship and Innovation hosted a week-long Small Business Bootcamp to provide resources for small business owners and entrepreneurs affected by the COVID-19 pandemic. Polsky's virtual bootcamp featured 10 sessions in five days, which were taught by Chicago Booth professors and business experts.
Polsky's Small Business Bootcamp engaged more than 1,200 participants live and all sessions were recorded. To view recordings of each session, please visit the Polsky Center's Small Business Bootcamp playlist on YouTube.
This series was made possible through a partnership with the Rustandy Center for Social Sector Innovation and the Office of Civic Engagement at the University of Chicago, on behalf of a larger coalition of University groups and partners.
Recaps from the week-long series are below: