University of Chicago's Polsky Center Launches New Cleantech Accelerator, Resurgence
Published on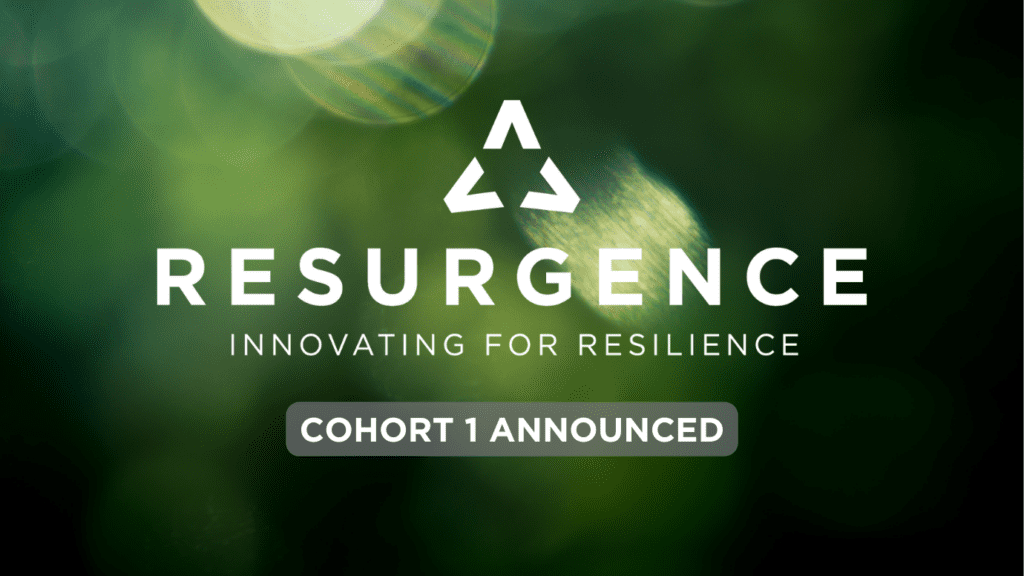 The University of Chicago's Polsky Center for Entrepreneurship and Innovation in partnership with the Pritzker School of Molecular Engineering (PME) are pleased to announce the launch of Resurgence, a new cleantech accelerator powered by Deep Tech Ventures.
Polsky Deep Tech Ventures is a full-spectrum venture support initiative dedicated to translating deep tech innovations into startups that bring life-saving, world-changing products and services to market. The University of Chicago unveiled the initiative earlier this year, since which it has also announced the inaugural cohort of its data science and artificial intelligence accelerator, Transform. The launch of Resurgence marks the latest in this commitment to support entrepreneurs bringing new innovations to market. 
"The launch of Resurgence is an exciting step in the ongoing effort to develop innovative new ideas in the field of clean energy technologies," said Juan de Pablo, Liew Family Professor of Molecular Engineering and Executive Vice President for Science, Innovation, National Laboratories, and Global Initiatives at the University of Chicago. "Through this unique combination of the scientific expertise of the University and its partners, the entrepreneurial know-how of the Polsky Center, and the commitment of visionary business leaders, we anticipate making important strides for the future of our community, our city, and our planet."
Built with interdisciplinary research in mind, the Pritzker School of Molecular Engineering brings expertise in a variety of disciplines – from physics to chemistry and electrical engineering to materials science, and more. These connections across the University ecosystem aptly position Resurgence to provide cleantech entrepreneurs with access to the unique resources required to scale innovations for a clean economy and a healthier planet.
"Resurgence will bring entrepreneurs in cleantech from around the country to Hyde Park which will enrich the ecosystem for the Pritzker School of Molecular Engineering in its theme of Materials for Sustainability," said Matt Tirrell, Founding Dean of the Pritzker School of Molecular Engineering and current D. Gale Johnson Distinguished Service Professor Emeritus.
Resurgence also is supported by its partners, including Breakthrough Energy, Constellation, ExxonMobil Corporation, and Invenergy. 
"Invenergy is excited to partner with Resurgence and help launch a new accelerator that will elevate Chicago's standing in the climate tech space," said Invenergy Executive VP of Strategy, Maggie Pakula. "Backed by strong entrepreneurial leadership at Deep Tech Ventures, Resurgence will be home to the next generation of cleantech pioneers who are ready to build the sustainable solutions of the future."
Startups participating in the accelerator will gain access to business training and technical advisement, premier facilities, industry mentors, student talent from UChicago and the Chicago Booth School of Business, venture capital, and additional funding opportunities. This 9-month hybrid program is designed to support ventures that are focused on four specific areas of the cleantech industry:
Energy storage and infrastructure

Next-generation nuclear solutions

Hydrogen and alternative fuels

Materials refinement and process intensification­
Companies accepted into Resurgence will have access to infrastructure, initiatives, and thought leaders across Chicago and the surrounding region. Among this is field-defining expertise at the University of Chicago and its partner institutions, such as Argonne National Laboratory, Fermi National Accelerator Laboratory, the Marine Biological Laboratory, and others*. Through access to this broad network, Resurgence connects innovators with resources to drive meaningful change in the cleantech ecosystem.
Resurgence Cohort 1 >>
Alpha Nur //

Alpha Nur is pioneering nuclear fuel recycling technologies for clean energy and national security by converting highly enriched uranium (HEU) into high assay, low-enriched uranium (HALEU).

Blaze Power // Blaze Power is championing the power of lithium manganese iron phosphate (LMFP) and iron-based cathodes and advancing sustainability with next-gen battery materials.
C+UP //

C+UP's carbon capture and utilization technology converts carbon dioxide and renewable electricity to sustainable propane as a non-fossil renewable fuel and chemical feedstock.

ExPost Technology //

ExPost has developed an approach that allows for the efficient regeneration of vital cathode active materials from both manufacturing scraps and spent batteries.

Natural Science //

Natural Science uses natural and environmentally benign materials to tackle oil spills, chemical spills, and water reclamation at the molecular level.

Stranergy //

Stranergy is leveraging the power of additive manufacturing and smart fabrication to transform Vanadium Flow Batteries.
Resurgence Cohort 1 startups will be giving quick pitches at the event Energy Frontiers on October 12 which will feature a roundtable discussion with leading energy innovators.
*Access is subject to approval by the relevant facility and compliance with its policies and procedures