Compass Demo Day to Feature 5 Investor-Ready Deep Tech Startups
Published on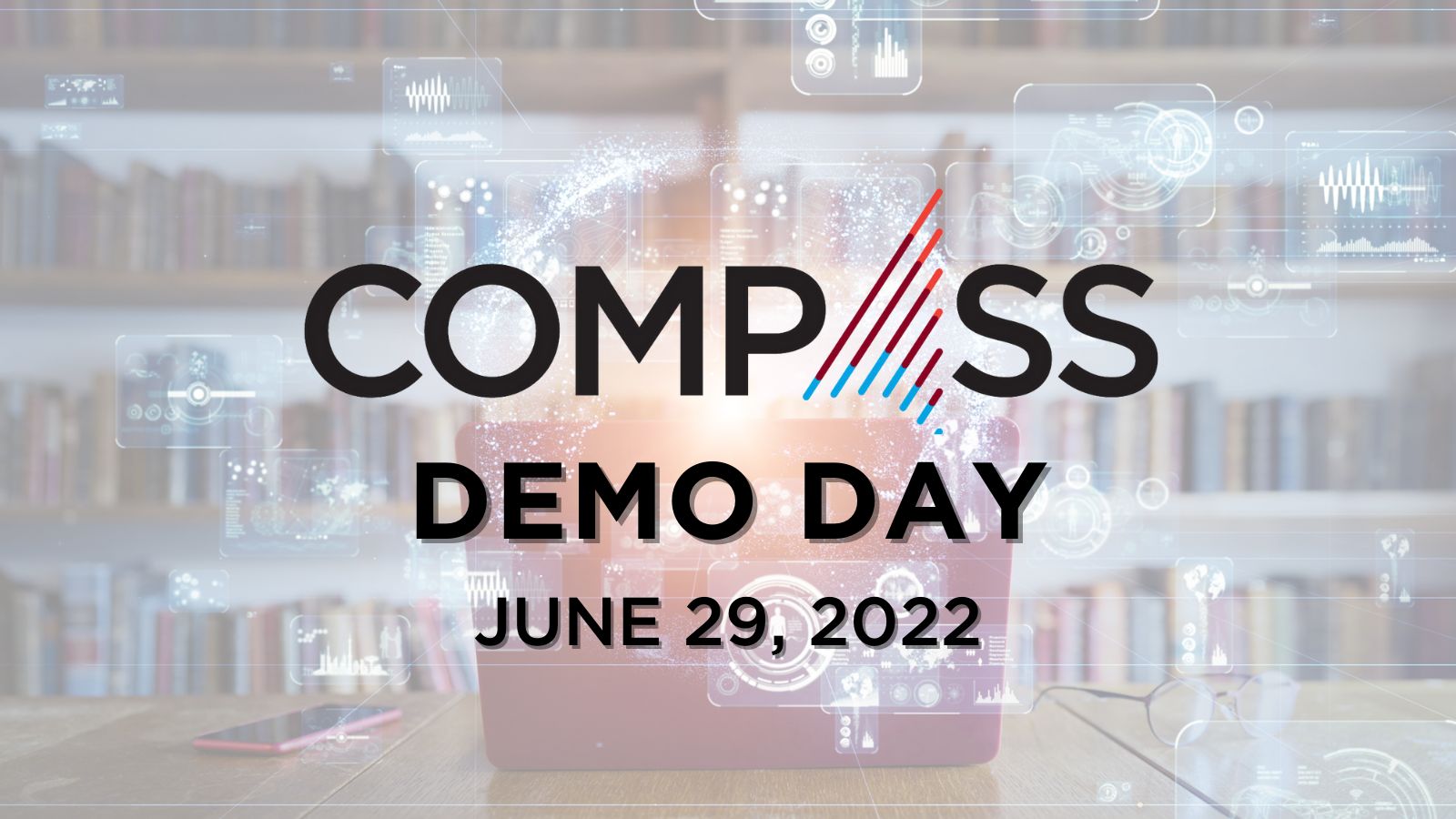 Polsky Science Ventures and the Compass deep tech accelerator team at the University of Chicago are hosting a "demo day" to highlight innovative research and technologies seeking growth opportunities.
Representing innovation from across the life sciences, artificial intelligence, and quantum spaces, six teams from the recently-announced Cohort 5 also will be giving quick pitches to introduce themselves.
"We are celebrating the dedication, the hard work, and the tireless efforts of the Cohort 4 teams, our business development fellows and interns, our mentors, and coaches. The range of technologies that will be showcased during the demo day, the quality of the scientific storytelling, and the value proposition of the deal pitches should not be missed," said Ozge Guney-Altay, director of Polsky Science Ventures.
"The focus and dedication of the startups really helped them take advantage of the entrepreneurial programming offered through Compass," added Kim Kieras, associate director for the Compass accelerator and science programs. "As a result, we've seen great outcomes for the teams and we couldn't be more proud of the work that they've done and will continue to do."
Presenting Cohort 4 startups include:
Alnair Therapeutics // Alnair Therapeutics is developing a lactate-inducible drug platform for cancer treatment. To enhance efficacy while reducing the toxicity of cancer treatments, the startup has leveraged the well-established Warburg effect of solid tumors and designed a novel lactate-inducible drug release platform to deliver therapeutics specifically to tumor sites.
FLOW Medical // FLOW Medical is developing an all-in-one device specifically engineered to enable diagnostic-quality pulmonary angiography, catheter-directed thrombolysis of PE, and real-time pressure monitoring throughout the duration of thrombolytic infusion.
INOFFA // INOFFA is working on ovary rejuvenation using human bone marrow mesenchymal stem cells. The technology aims to treat women with Primary Ovarian Insufficiency (POI) through intra-ovarian injection of clinical-grade allogenic Bone Marrow Stem Cells (BMSC) in vitro that expanded on the current Good Manufacturing Protocol (cGMP) and/or autologous BMSCs.
Lismikro // Lismikro is creating control and readout electronics to enable million-qubit computing systems. This technology is a scalable modular system addressing the hybrid integration challenge. The module matches the footprint of the qubit plane and readout and control plane, which includes a vertically hybrid module with four layers at scaling temperatures
OrisDX // OrixDX seeks to help alleviate the burden of cancer morbidity globally through greater access to non-invasive diagnostics and screening resulting in early detection of head and neck cancers. The company's first product in development is a novel saliva-based molecular diagnostics test to detect pre-cancers and cancers of the oral cavity.
"We finished another successful cohort of Compass," said Shyama Majumdar, associate director of Polsky Science Ventures. "The breadth of technologies represented in each cohort is amazing to see. We have companies representing diagnostics, therapeutics, medical devices, cell therapy, and quantum. There is something for all deep tech investors."