Special Report >> Immunoengineering Deep Dive: What It Is and Why It Matters to the Future of Fighting Disease
Published on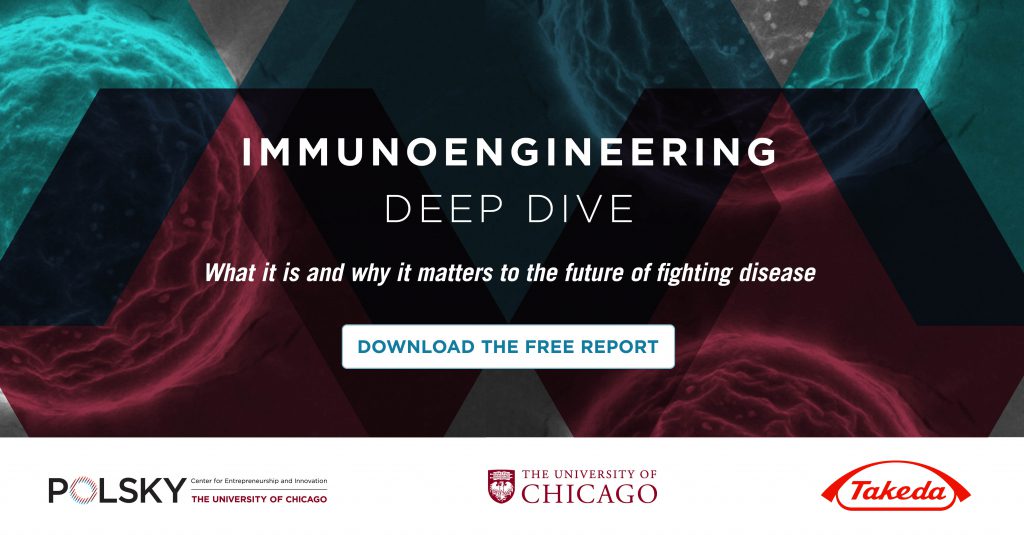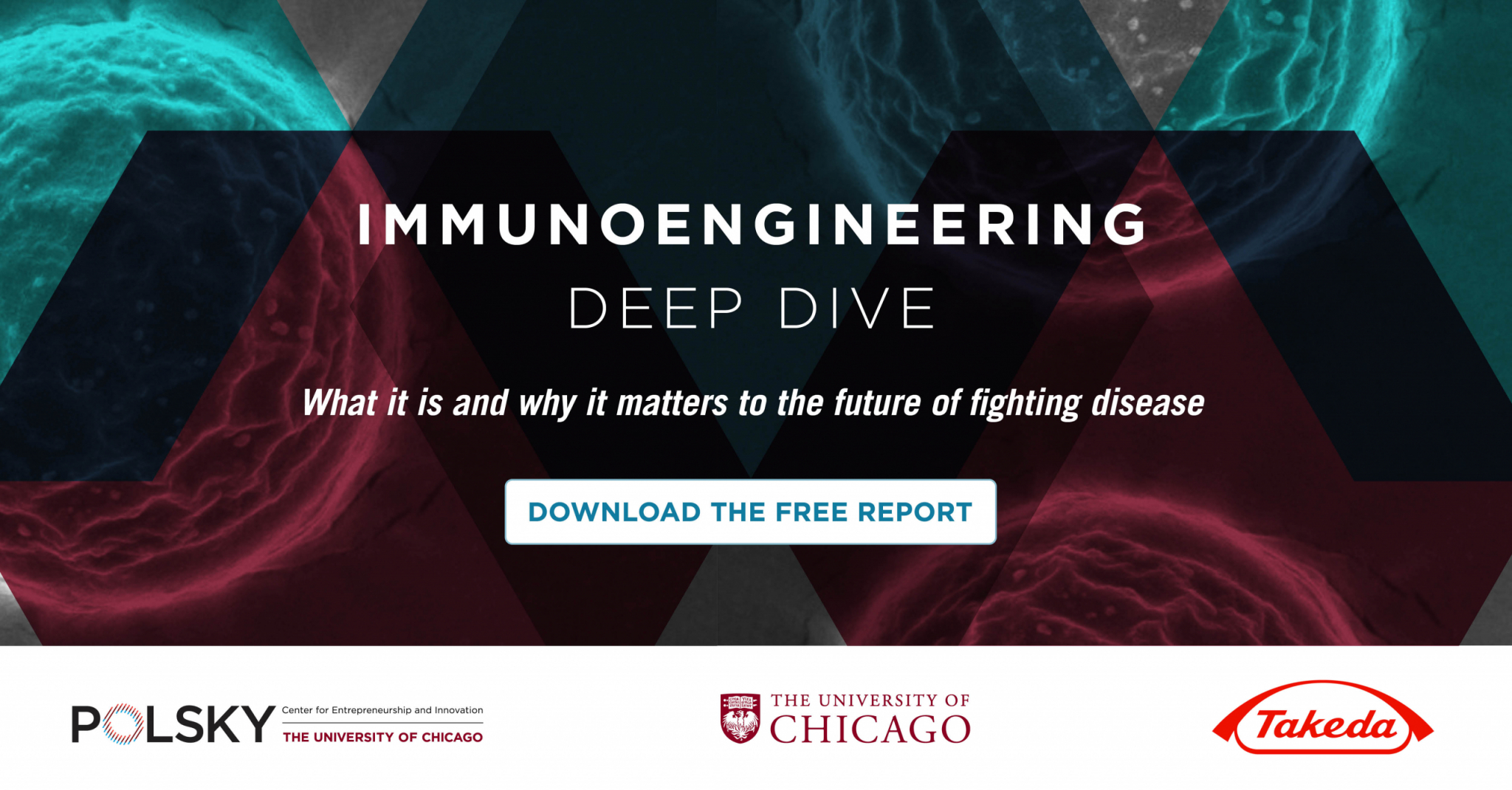 In this special report, presented in part with the Immunoengineering 2021 conference and Takeda Pharmaceuticals, the Polsky Center for Entrepreneurship and Innovation explores work from across the University of Chicago – providing a deep dive into the groundbreaking research that is shaping our understanding of how the immune system works to engineer better vaccines, immunotherapies, and diagnostics.
What is Immunoengineering?
Co-directors of the Chicago Immunoengineering Innovation Center (CIIC) Jeffrey Hubbell, PhD, Eugene Bell Professor in Tissue Engineering, Professor in Molecular Engineering, and Melody Swartz, PhD, the William B. Ogden Professor of Molecular Engineering provide an overview of the fast-growing field and its potential to dramatically change how diseases are treated.
"Immunoengineers take a holistic approach that looks at the problem and develops targeted solutions."
– Melody Swartz
A By the Numbers section gives an overview of funding for immunoengineering research at the University and analyzes clinical trial data and publication counts to gauge the growth of this space.
>> Download the free report, here.
The report also highlights the work of researchers In the Lab who are using proprietary next-generation sequencing to uncover new biomarkers, engineering proteins to improve immune molecules, and combining machine learning, genomics, and systems immunology to gain new insights into complex biological processes. Additionally, learn how UChicago-affiliated startups are today disrupting the field in the Tech Transferred section.
The report concludes with an Executive Insights Q&A with Natalie Roy D'Amore, Head of Oncology Partnerships at Takeda Pharmaceuticals, who provides her perspective on the evolution of immunoengineering and the importance of collaboration to advance new research.
// Launched in 2020, the goal of the CIIC, which is based in the Pritzker School of Molecular Engineering, is to catalyze the translation of immunological insights from our lab benches into the clinic. Working in partnership with the Polsky Center, the Biological Sciences Division, UChicago Medicine, UChicago-affiliated Argonne National Laboratory, and the immunoengineering startup community of Chicago, the center creates an ecosystem that brings technologies from the lab to treatment.