Immunoengineering Conference to Highlight the Latest Developments in Industry, Academia, and UChicago Startups
Published on
The Pritzker School of Molecular Engineering's Chicago Immunoengineering Innovation Center (CIIC) in partnership with the Polsky Center for Entrepreneurship and Innovation is hosting Immunoengineering 2021 – which will highlight the fast-growing field and its potential to dramatically change how diseases are treated.
Celebrating its first year, the virtual conference takes place later this month, Thursday, June 24, 2021, from 8:00 a.m. to 6:00 p.m. (CST), and will feature expert speakers who will discuss some of the latest developments in the field from across industry and academia, including University of Chicago ventures.
>> Register for the free event, here.
UChicago faculty and researchers will pitch their groundbreaking technologies at the intersection of bioengineering and immunology during a New Ventures Spotlight, which will take place during the event from 12:00 p.m. to 1:00 p.m.
Keynote speakers include Moderna's Vice President of Clinical Development and Infectious Disease Allison August, MD' 93, and Aviv Regev, Head of Genentech Research and Early Development (gRED) at F. Hoffmann-La Roche AG.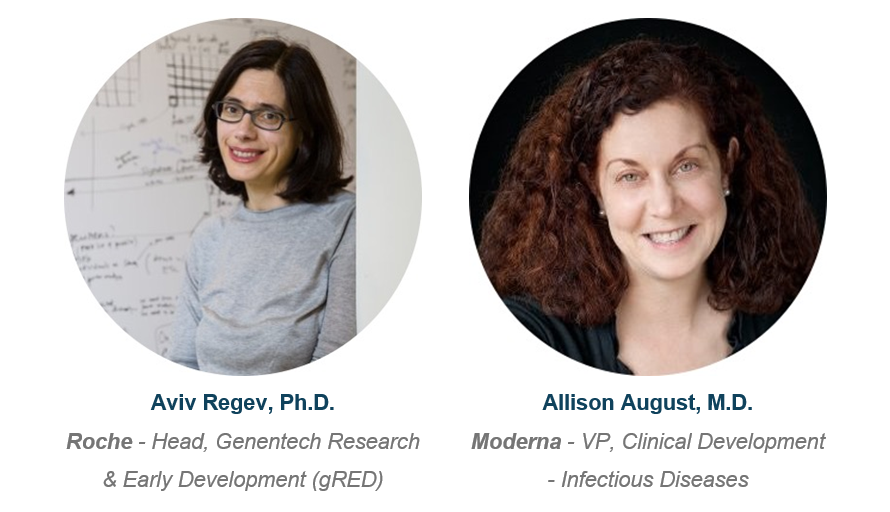 "Immunoengineering is a subset of bioengineering that is focused on tools and technology development. Therefore, its products can be applied to diagnostics, clinical practice, and across many therapeutic areas, including cancer immunotherapy, food allergies, and autoimmune diseases," said Shann Yu, Scientific Director of the CIIC, which was launched at the University in 2020 with a focus on developing new technologies to vaccinate against or treat various diseases including, most recently, the coronavirus.
Working in partnership with the Polsky Center, Argonne National Laboratory, and the immunoengineering startup community of Chicago, CIIC is creating an ecosystem that brings technologies from the lab to treatment.
"From a scientific standpoint, we are very integrated with the Department of Medicine and Biological Sciences Division, and most of our researchers attend seminars and discussions organized across disciplines: the committee on immunology, our Comprehensive Cancer Center, and our own immunoengineering science hour," said Jeffrey Hubbell, Eugene Bell Professor in Tissue Engineering and one of the co-directors of the CIIC. "Blurring these interfaces increases the cross-pollination of ideas from the earliest stages of project development."
"From an organizational standpoint, " added Yu, "the Pritzker School of Molecular Engineering is unique in evaluating its researchers not only by their publication counts, but also by their real-world impact through technology transfer and startup creation. Of course, the latter is not possible without strong integration with the Polsky Center and Argonne. Together, our community includes not only biologists and bioengineers, but also medical professionals, business leaders, regulatory specialists, STEM policy drivers, and more."
Spotlighting Innovation and Cross-Disciplinary Collaboration
At Immunoengineering 2021, the science takes center stage: "Spotlighting emerging research and technologies coming out of the labs of the world's top researchers is a great way to engage talent and expertise from students, alumni, industry experts, experienced entrepreneurs, angel investors, and seed-stage investors," said Melissa Byrn, director of innovation programs, a role in which she oversees the Polsky Center's cross-campus entrepreneurship initiatives.
"Innovation requires a rich ecosystem and events like this are one way to enable collaboration and connection to leading research happening in the University of Chicago, particularly in the Pritzker School of Molecular Engineering's Chicago Immunoengineering Innovation Center," Byrn added.
"It is a rarity among universities to see engineers co-located on a compact campus alongside award-winning and top-ranked schools of medicine, basic sciences, business, and law," explained Hubbell. "The collegial atmosphere here at UChicago means that our doors are regularly open to one another, and it is common for us at CIIC to entertain excited young talent from, say, the Booth School's MBA program, who are extremely motivated to get involved with our newest potential ventures at their earliest stages. We are excited to showcase these elements to the world through Immunoengineering 2021."
The New Ventures Spotlight will provide attendees the opportunity to connect with the featured researchers to discuss potential ways to collaborate and learn more about their innovations. Business school students and alumni as well as investors who may be interested in opportunities to support or lead some of these early-stage ventures are encouraged to attend the session.
"There is a clear desire from students and the larger ecosystem to collaborate with faculty members and researchers. Pitch events like the New Venture Spotlight are an effective vehicle to connect students and other community members with faculty and generate excitement about cutting-edge innovation at the University of Chicago," noted Ellen Zatkowski, senior program manager at the Polsky Center.
A similar event bringing together students with researchers and faculty is the Polsky Center's Collaboratorium, which happens twice a year in the fall and winter quarter. The program provides the opportunity for scientists and researchers who want to explore commercialization opportunities to showcase their work and network with students and alumni who may be interested in connecting to pursue further academic study, market research, a business partnership, or participation in an academic competition, such as the New Venture Challenge. Said Zatkowski, "These pitch events connect members of the community who would not typically interact, which can lead to significant impact through cross-disciplinary collaboration."