Polsky Announces Finalists for the 2021 Alumni New Venture Challenge
Published on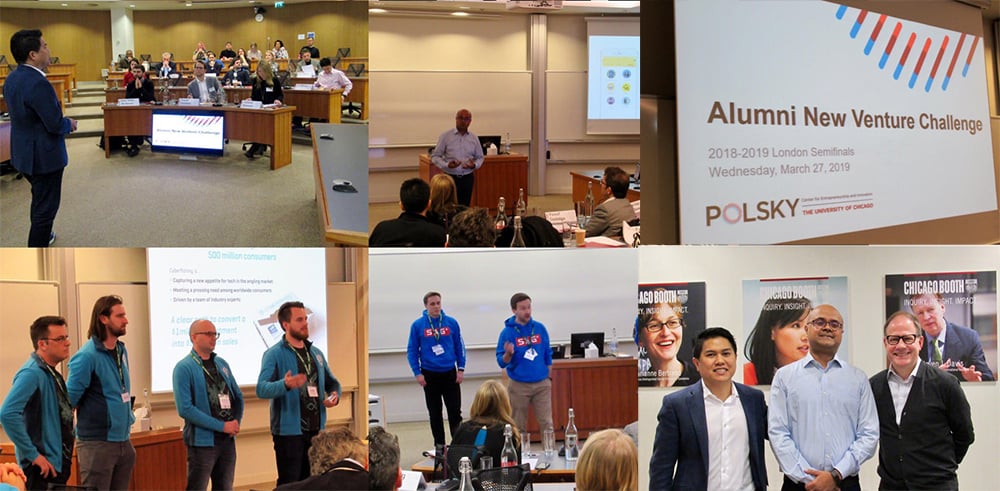 The Polsky Center for Entrepreneurship and Innovation is pleased to announce the finalists of the 2021 Alumni New Venture Challenge (ANVC), a global program dedicated to supporting all University of Chicago alumni in launching and developing their startup ventures.
The seven teams were selected from six participating regions: Europe/Middle East/Africa (EMEA), Asia-Pacific, Latin America, North America­­­–East Coast, North America–West Coast, and North America–Midwest. They will pitch to a panel of judges and venture capitalists for a chance at a $100,000 investment pool at a virtual global finals event set for May 6. Register to attend the finals.
The ANVC, which launched in 2018, is the alumni track of the New Venture Challenge, a top-ranked university accelerator that has been helping seed businesses for 25 years.
The teams participating in the 2021 ANVC Finals are:
// SPROUT (Asia-Pacific) SPROUT is committed to developing FinTech solutions that advance financial inclusion and create long-term, sustainable value for our customers.
Team:
Mayang Ekaputri, MBA '20
Anselmo Chung, MBA '20
Takehiro Nakamura, MBA '20
Blair Vorsatz
.
// Rosita Longevity (EMEA) Rosita Longevity creates technologies to help seniors extend their healthy life expectancy.
Team:
Juan Cartagena, MBA '12
Clara Fernandez, MBA '19
David Gil
.
// PayHop (Latin America) PayHop is the first platform for payment assurance in B2B relationships in Brazil.
Team:
Eduardo Rossi, MBA '13
Arthur Fontana
.
//Gravitrek (North America–East Coast) The mission of Gravitrek is to bring freedom of movement to millions of people constrained by physical disability.
Team:
Kira Burns, MBA '07
Richard Burns
Andrew Burns
.
// Project Hive Pet Company (North America–Midwest) Project Hive Pet Company is a mission-driven pet company that designs and sells unique, fun, high quality pet products and gives a share of all proceeds to organizations that create and restore healthy bee habitat.
Team:
Melissa Rappaport Schifman, MA '94, MBA '94
Jim Schifman
Christen Johnson
Jacqueline Hooten
.
// Virtual Dining Chicago (North America–Midwest) Virtual Dining Chicago (VDC) is a hyper-local hospitality marketplace democratizing industry access, helping talent/ purveyors monetize their services, build supplemental income, and connect more deeply with local consumers.
Team:
Disha Gulati, MBA '09
Nick Florek
Carleigh Connelly
Simran Rao
Mary Albano
.
// Taelor (North America–West Coast)  Taelor is an AI-powered menswear rental subscription service in the U.S. for people who don't want to spend time chasing after clothes in everyday occasions.
Team:
Anya (Yatzu) Cheng, MBA '14
Phoebe Tan, MBA '14
Videep Rajendiran
Alena Le Blanc
Wan Chun (Grace) Hsieh
Sherry Lin