DeepTechU Day 1: Experts Talk Streamlining Tech Transfer, Accelerating Startup Success, and the Importance of Making Connections
Published on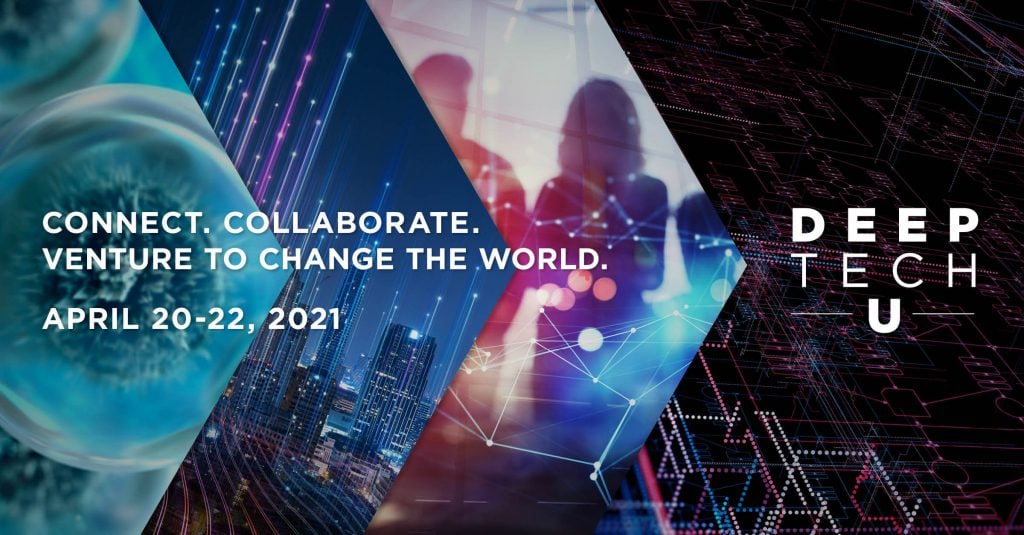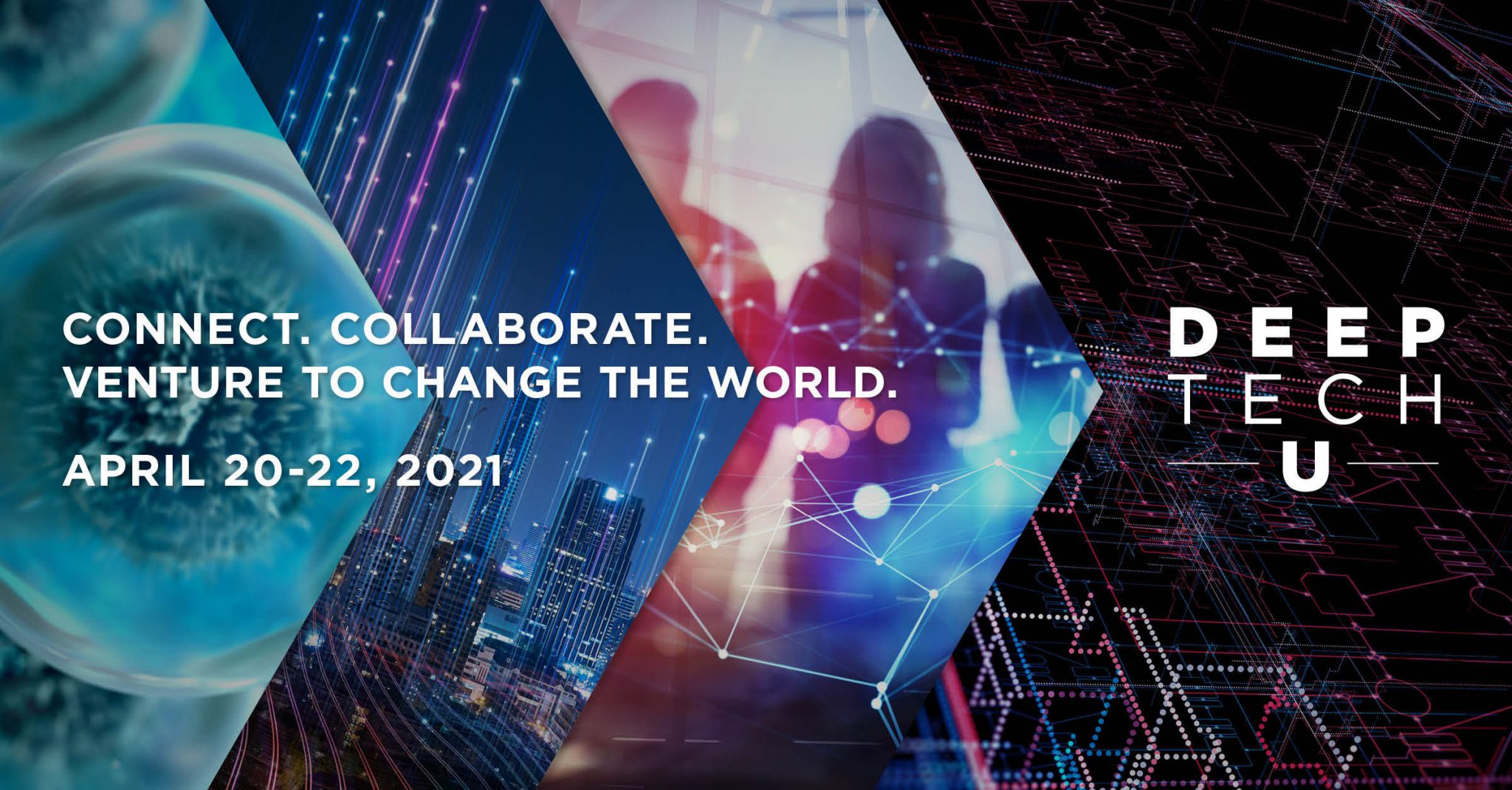 Juan de Pablo, Vice President for National Laboratories, Science Strategy, Innovation, and Global Initiatives at the University of Chicago, kicked off the first day of DeepTechU – which attracted a global audience from the U.S., Chile, China, Cayman Islands, Cyprus, France, Greece, India, Iraq, Israel, Italy, Poland, Russia, Singapore, Puerto Rico, and the UK. (View recaps of Day 2 and Day 3)
"DeepTechU is a collaborative effort and involves more than 20 universities and national labs across the greater Midwest," he said. "We need people and ideas coming together." By making these connections, de Pablo noted that more scientific innovation will move from lab to market and from bench to bedside to benefit mankind.
View more: Special Report >> DEEP TECH // DEEP DIVE: In the Lab, On the Market, and What Comes Next
"Deep tech is vital for us to focus on as a society," added Samir Mayekar, Deputy Mayor for Neighborhood and Economic Development for the City of Chicago, which, he noted, is home to Duality, the nation's first quantum accelerator. Launched earlier this month by the Polsky Center and the Chicago Quantum Exchange, Duality's purpose is to help quantum startups bridge the gap between the laboratory and the marketplace.
"Four out of 10 dollars spent on quantum will be spent right here," Mayekar said. "Chicago and the Midwest will play a vital role in generating new innovation, new scientific advances, new technology that will propel economies in the future."
Sourcing Deals: The Pipeline of University-Based Research in Deep Tech
The first discussion brought together a panel of technology transfer experts who spoke to the commercialization process and how to set up university founders for success.
"I've always said that in granting a license to a company we are actually investing in that company," said Brooke Beier, vice president, Office of Technology Commercialization at Purdue University. Other non-capital ways to invest in a company include "doubling down on the overall success of that company," Beier said. This includes holding partnering events, providing access to entrepreneurs-in-residence, making introductions, and assisting with SBIR grant writing, among other activities.
Erik Iverson, CEO of the Wisconsin Alumni Research Foundation (WARF) –noting the name of the organization which is the independent technology transfer organization serving the University of Wisconsin–Madison – said, "I could not overstate the importance of the alumni in everything that we do… We're all about building long-term relationships."
Jay Schrankler, associate vice president and head of the University of Chicago's Polsky Center for Entrepreneurship and Innovation echoed this sentiment, highlighting the global alumni track of the Edward L. Kaplan, '71, New Venture Challenge (NVC), which is recognized as one of the top-ranked accelerator programs in the nation.
Schrankler, who has previously held various senior executive and global leadership positions at Honeywell International, also stressed the value of having a founding team member from outside academia. "I think that coupling with industry expertise is really critical," he said. This view was expressed throughout the panel discussion.
Thinking about what a successful partnership with faculty would look like, Kelly Sexton, associate vice president for research, technology transfer, and innovation partnerships at the University of Michigan, said they would be supporting faculty and students in the earliest stages – connecting them with mentors and making additional network connections.
"From the investor side, when it's working really well these are long-term relationships," she added. "We aren't here to win negotiations, we are here to win long-term, beneficial relationships for the university community… This isn't a one and done."
The Ecosystem: Where to Turn to Accelerate Your Success
Building on the consensus that relationships and collaboration are key to success, the second panel of the day included leaders in the Midwest ecosystem who discussed the various workshops, programs, and opportunities to receive venture development support.
"We are determined to accelerate your success," said panel moderator John Carlisle, director of Chain Reaction Innovations at Argonne National Laboratory.
"It is difficult to commercialize deep tech, but very doable, and there are a lot of resources to support those efforts," added Ian Adams, managing director, Clean Energy Trust. The biggest challenge, he said, is making the right connections. "There are increasing opportunities and programs… but also really focusing on open access and open communication is important."
Pat Dillon, founder and director of the Minnesota SBIR/STTR Accelerator, echoed previous statements in emphasizing the need to bring in a CEO who has "been there, done that, to help support that company and that growth opportunity." Another thing that academic researchers should focus on? "Having a long view in that things don't happen very quickly," she said.
"Academic entrepreneurs do need to recognize that part of their time will be building relationships with industry… It doesn't happen instantaneously," added Brad Henderson, P33 CEO. Additionally, Henderson – who also noted the importance of networking and relationships – emphasized the need to address market fit as early as possible.
Great research doesn't always know what market to focus on, noted University of Illinois Research Park Executive Director Laura Frerichs, who urges using I-Corps as an entry point – "I think that's a great place to begin."
Great research also requires diverse talent. "Different backgrounds lead to better answers… In order to do that you have to invest very early in the human capital process," added Henderson.
Said Bill Jackson, executive director, Discovery Partners Institute, "When you understand the power of differentness you want to embrace it in everything you do."
Keynote: Exploring the Deep Tech Ecosystem
The first day of DeepTechU concluded with a keynote address from Andrea Belz, division director of industrial innovation and partnerships, National Science Foundation (NSF). Her talk spanned job creation and the myriad programs available to support startups, including SBIR/STTR funding, which she said totaled $221 million in 2020.
The NSF's remit is "to promote the progress of science; advance the national health, prosperity, and welfare; and secure national defense" – and NSF supports 25% of all federally funded academic fundamental research at US colleges and universities.
Addressing other funding sources, Belz noted changes over the last two decades in the venture capital market, both in the number of deals and size of deals. "While angel and venture groups both contribute to innovation, VC-funded ventures commercialize faster," she explained. "If we want to see these companies grow we need to help them become attractive to the venture capital marketplace."
Said Belz, "The need to support commercialization is profound."
---
By Melissa Fassbender, assistant director of external relations and science communications at the Polsky Center. Melissa is a former journalist and has held the role of editor at various global publications in the drug development, clinical trials, and design engineering space. Reach Melissa via email or on Twitter at @melfass.