Phase II Teams Selected for the 2020 New Venture Challenge
Published on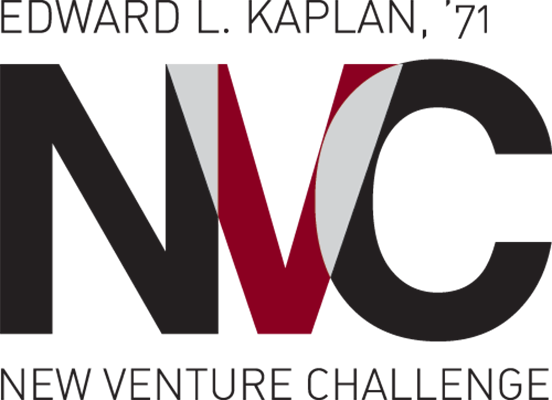 The Polsky Center has announced the 31 teams advancing to the Phase II round of the 2020 Edward L. Kaplan, '71, New Venture Challenge (NVC). The NVC is the University of Chicago's nationally ranked accelerator program that has graduated more than 330 startup companies still in operation today.
Teams advancing to the Phase II portion of the accelerator program will work to launch their ideas into viable businesses and perfect their business plan and pitch. The teams are:
Akna Fertility aims to radically democratize fertility services by offering elective egg freezing for free. Akna's business model provides women the opportunity to freeze their eggs and make a donation to their egg bank, covering the costs through the sale of these donor eggs and enabling other couples to build their families.
Beats Health offers an AI-driven platform that effectively improves patient care revenues for hospitals, and reduces the administrative burden on physicians and hospital staff by significantly improving and streamlining clinical documentation and coding processes.

ChatSWAT is a software application that connects manufacturers with consumers and certified repair technicians. Everyone benefits: manufacturers get data they can monetize; consumers save time and money; and technicians get more business.
Chirie is a peer-to-peer mobile app that provides a marketplace for individuals in communities to share daily use items with one another in a safe, convenient, sustainable, and economically feasible way. Lenders and owners post their items on Chirie and renters and borrowers in the area rent the items through the app for a specified amount of time for a fee.
Citizengy is a two-sided digital platform that is the Priceline for utility bills. Citizengy's differentiator is the use of smart meter data to provide real-time billing estimates, energy tips, and customer profiling. For residential customers, Citizengy automates the search and switching process, and for energy retailers, provides an avenue to generate new revenues.
CoolAI is a smart home company on a mission to customize the temperature in every room of your home to your ideal comfort level. With smart vents controlled by an app or in the cloud and sensors that help create comfortable room-level micro-zones, CoolAI unlocks the ability to customize temperature from room to room.
Crave Natural is a purposeful eating company that helps people thrive by changing the way they eat. Inspired by traditional Chinese recipes, Crave Natural offers low-sugar, high-protein, high-fiber oatmeal-based products, with four distinct flavors and functions: energy, calm, glow, and focus.
ETALYC is a cloud based intelligent traffic management software solution that ingests transport data streams from multiple sources and analyzes them using artificial intelligence to generate actionable insights for traffic operations managers with the aim of improving the quality of travel in cities and municipalities.
Fitappeteat is a B2C platform that facilitates healthy eating and empowers nutrition experts with three interconnected tools: a nutritionist's software, a user's mobile app, and stations with body-composition analyzers. Fitappeteat's platform connects users with nutritionists, gives users personalized nutritional information, and improves the nutritionist's productivity.
Gadoko is a cloud-based application that helps reduce manual administrative tasks within the construction industry by optimizing payment flow for material and labor between subcontractor and clients.
Homegrown will transform the food gardening industry by creating the first consumer-friendly indoor gardening system. Homegrown will deliver fully assembled gardens comprised of maturing plants, containers, and grow lights to customers' doors, as well as on-demand access to gardening experts and a library of gardening resources at users' fingertips.
Kitchens' Alliance helps restaurant owners expand their businesses by offering them dark commercial kitchen spaces to rent that are designed to optimize delivery services.
Lighten is a celebration-of-life planning service for individuals who want an alternative to the traditional funeral services industry. Lighten's online planning platform will give customers a one-stop-shop to arrange cremations, plan customized celebrations of life in private event spaces, and create personalized memorial webpages for loved ones.
LUKH is an online rental service focused on making Indian fashion more accessible and affordable to all consumers in the US.
Mbowam is a housing platform that offers upscale hotel-style residences in apartment communities and private homes primarily to business travelers. Leveraging technology, Mbowam delivers a standardized quality of service and curated rental experiences so that travelers do not have to compromise between price, location, comfort & quality.
Meally makes eating home cooked food in India as effortless as ordering in by eliminating the hassles involved in finding and managing household cooks as well as in planning and shopping for your meals.
Modern Reliance is a platform that connects older adults (ages 65+) to college students who provide a range of services including technology assistance, help with home chores, and meaningful social interactions. The platform allows older adults to independently age in place.
Neesh enables hostels to offer enhanced budget travel experiences with upgraded physical and digital infrastructure. Neesh's sleeping pods improve privacy, comfort, and security without breaking the bank for budget travelers, and the Neesh social network empowers travelers to create meaningful connections and authentic experiences.
Neural Trend is a fashion apparel data and analytics platform which uses proprietary artificial neural network technology to investigate big data from social media and digital platforms to meaningfully assess the apparel market, ultimately empowering retailers to make buying decisions around products that will sell out before markdowns.
Pippin Title is a one-stop-shop for land title reports, which are an essential part of all real estate transactions and the title insurance necessary for mortgages. Homebuyers are frustrated by the complexities of real estate closings, and Pippin Title eliminates operational hassles for title insurance agents, allowing them to focus on serving homebuyers better.
RadiusHealth has created a mobile app which will help to close gaps in access to care by enabling sustained engagement between individuals coping with an opioid use disorder and key clinical stakeholders to drive increased adherence to medical and behavioral therapy, accelerate the path to recovery, and prevent relapse.
Ruby is the first company to gamify the biometric data of professional athletes, offering fans real-time engagement opportunities. Ruby believes that biometric data is the modern day currency that will empower athletes, engage fans, and expand brands – globally. Ruby's ecosystem will connect the world and revolutionize how humans experience sports.
SALUS is a new practice model and a one-stop-shop solution for mental health providers in Latin America. SALUS is building co-practicing communities, where providers come together and have access to three main things: software tools to manage their practice, a community of like-minded professionals, and flexible physical space.
Shower-Bar is a travel refreshment service which operates in airports, offering showers and nap pods to frequent travelers. Shower-Bar solves a simple problem: showering before or in-between flights in a premium and inviting environment, and getting away from the crowds for a power nap or phone call.
Smartmil digitizes and automates tedious and repetitive back office and management work and optimizes marketing based on management KPI for small to medium size dental clinics in Asia.
Tharzen is the first and only universal content management system for the web. It's patented AI-powered technology empowers website developers and businesses with ease-of-use interfaces to visually edit existing websites and web apps as they run, saving both time and money to website and marketing agencies, and SMB.
Timbredio is a streaming music service built for personalized discovery while directly empowering the artistic community. It is a two-sided marketplace fostering direct connection between musicians and listeners by removing industry middlemen. Timbredio's unique approach capitalizes on both the economic and cultural loss left behind by the current system.
Vaizian is a software-as-a-medical-device company that assists physicians with diagnosis, and suggests next steps for better patient outcomes. Vaizian's AI product uses patent-pending statistical models and clinical data to transform medical diagnosis.
VulTARA is a threat modeling tool that identifies cyber threats in a conceptual product design. This tool assists engineers in managing cybersecurity risks in modern vehicles by automating threat modeling, a key task required by upcoming regulations. Focused on embedded systems, VulTARA aims at the broader IoT market after automotive.
WikiSick is the social network and digital platform for people with acute illness or injury. WikiSick delivers confidence and convenience through crowdsourced advice and decision support curated by experts. Users get one stop access to partners: providers, retailers and other services, all matched to their needs and supplemented by helpful reviews.