Forget the Exit. This Booth ETA Student Plans to Hold Onto his Newly Acquired Plumbing Company for the Long Haul.
Published on
For many students pursuing entrepreneurship through acquisition (ETA), the primary goal is a quick exit.
But Aizik Zimerman, who enrolled in Chicago Booth knowing he wanted to find a small business to buy and operate, is in it for the long haul.
The second-year MBA student last year acquired a Chicago-based plumbing business after a lightning-fast search, becoming the first student in Booth's ETA program to complete an acquisition while enrolled in school. Rather than flip it, he intends to grow the business into the largest home services company in the country and build training programs to create a workforce pipeline.
 "I hate the 'exit' philosophy, I think it is so backwards," Zimerman said. "The people who really impact the world don't do it for just five to six years."
Zimerman, the first in his family to finish high school and attend college, credits his family's trajectory with shaping his ambitions.
His father, a Holocaust survivor, had just a fifth-grade education when he immigrated to the U.S., where he worked as a bricklayer and got a job at a restaurant.
Sam Zimerman was able to buy into the restaurant for cheap, and as he slowly built wealth he bought other businesses, eventually becoming an owner-operator of large-scale nursing facilities in Cleveland.
"He did ETA before it had a label on it," Zimerman said. "It transformed our family's story."
Zimerman's parents both died when he was in high school, leaving him with an inheritance that he resolved to put to good use building businesses of his own.
After attending college at Miami University in Ohio, where he studied finance and accounting, Zimerman worked in investment banking and private equity to learn how to structure deals. To gain operating experience, he ran a sales team for a venture-backed company and worked as general manager at Uber Eats.
Ready to begin his entrepreneurial journey, Zimerman enrolled at Booth to have the time and space to figure out exactly what kind of company he wanted to buy. He chose the school for its deep connections to the local business community.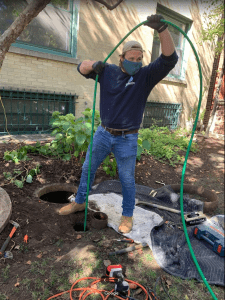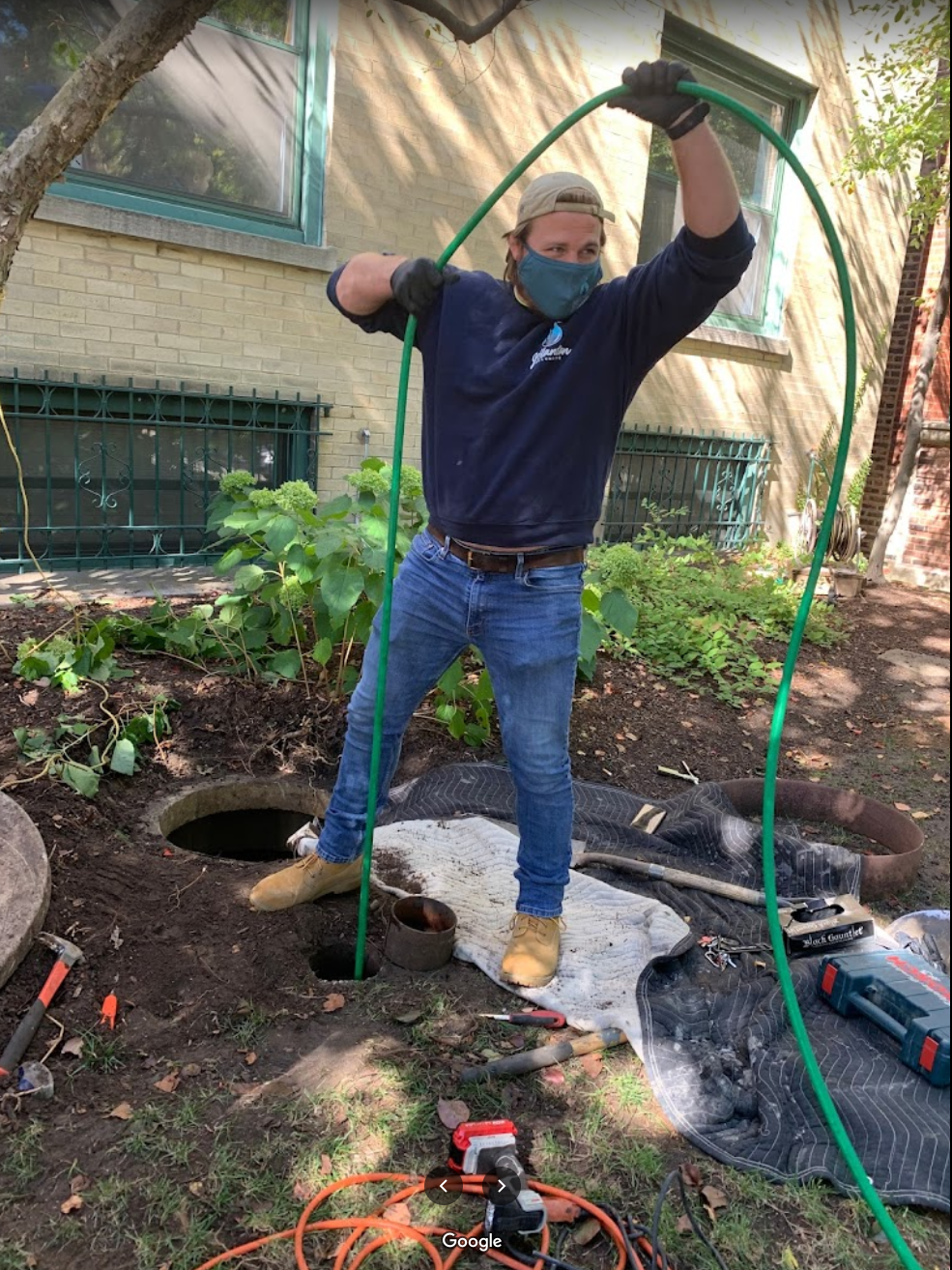 "I saw Booth as a 50-year investment in being an entrepreneur in Chicago," said Zimerman, who took Booth's ETA course and the Polsky Center's PE/VC Lab, and is also a Kilts Marketing Fellow.
Zimerman focused his search on residential plumbing and HVAC companies in the Midwest, which are among "the least sexy businesses ever" but present great opportunities. The market for these essential services is huge — $2 billion in the Chicago area alone, Zimerman said — and fragmented geographically, limiting competition. In addition, many owners are retiring baby boomers without a succession plan, and few young founders are launching new businesses in the space.
"There are 100,000 plumbing companies in the U.S., and 80% will fold because the owners retire or they are too small to sell," Zimerman said. "Who is going to service America? Who will be the next owners of plumbing companies to support our daily lives?"
Zimerman spent his first few months at Booth shadowing the owners of plumbing and HVAC companies to build relationships and learn all he could about the industry. He hired someone in the Philippines to build him a database of potential acquisition targets, bought a handwriting machine to compose letters of interest, then blitzed the list with the letters and gifts of Garrett's popcorn.
His focused criteria made for a highly efficient search. Within three months of starting his search, he had signed a letter of intent to buy one of the largest pure-play plumbing companies in Chicago, and three months after that, in October 2022, he closed on the deal to buy J. Blanton Plumbing, a three-generation family business with 40 employees, from its retiring owner.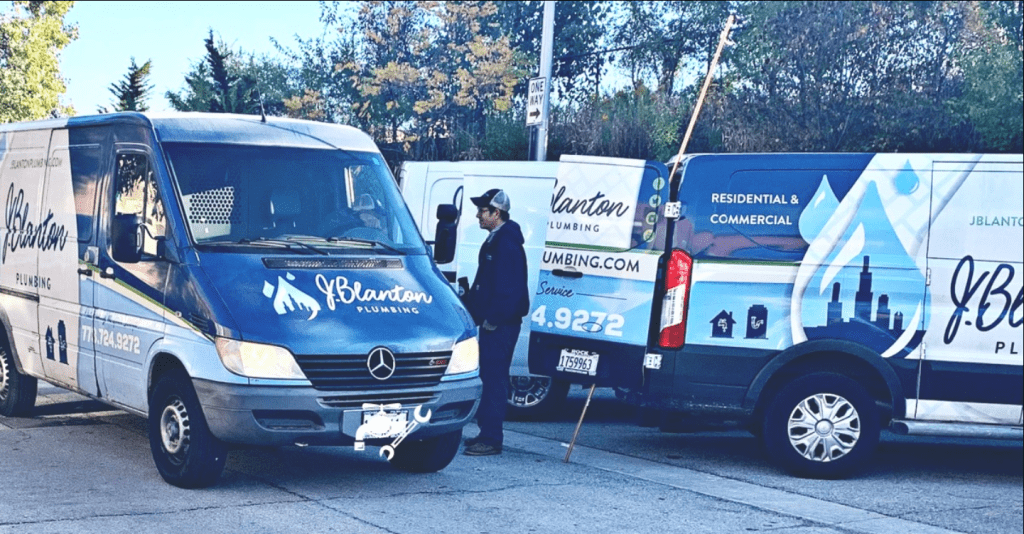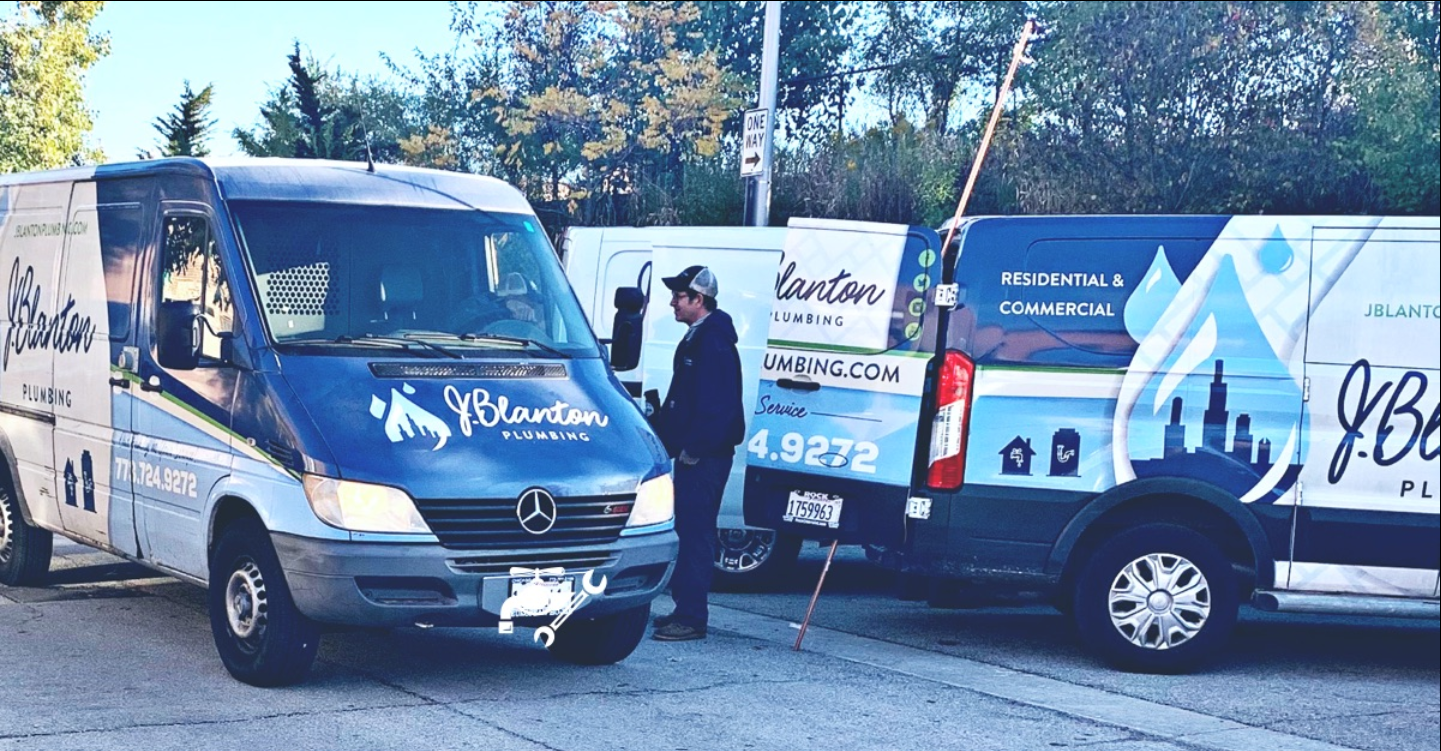 Though private equity firms are hot for plumbing and HVAC companies, and owners report being flooded with lucrative offers, Zimerman said his personal story and long-term vision made him an appealing buyer for those concerned about preserving the legacy of their family enterprise.
He self-funded the search and raised outside equity to finance the Blanton acquisition, finding investors largely through the Booth network. The excess investment now lives in his holding company, Monarch Services Group, through which he plans to grow his footprint by buying more home services companies, including HVAC, electrical and landscaping, and organically expanding into new markets.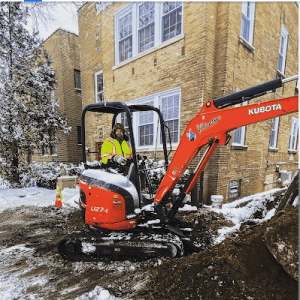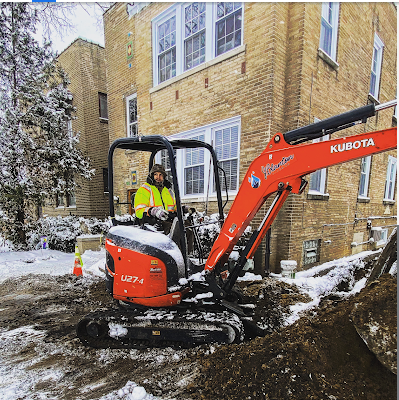 "I am going to build a $500 million company over 30 years," Zimerman said.
First things first: Zimerman continues to juggle a full-time course load at Booth while serving as  CEO of J. Blanton Plumbing, which already is benefitting from his leadership. He established a new organizational structure, changed management of inventory and pricing, restructured the call center so that it never misses a call, and launched a "no drip" membership club that offers biweekly home inspections.
The business' greatest challenge is labor, which is expensive and in short supply. Solving that will be particularly important as he plots a national expansion. Zimerman plans to invest in educating the next generation of plumbers by battling red tape that hinders access to the industry and attracting young people to the profession.
"I think that plumbers are like super heroes and heart surgeons: People don't call us for fun, we are coming into their life during an emergency," Zimerman said. "We have to glorify the trades and our technicians."
---
Article by Alexia Elejalde-Ruiz, associate director of media relations and external communications at the Polsky Center. A longtime journalist, Alexia most recently was a business reporter with the Chicago Tribune. Reach Alexia via email or on Twitter @alexiaer.