Small Business Spotlight: Sarah Ware, a Change Agent in Chicago Real Estate
Published on
Real estate has historically been a white man's game, and continues to be so at leadership levels.
During its 139-year history, the Chicago Association of REALTORS® (CAR) has had only 10 women presidents, even as women represent more than 67% of all REALTORS®. The organization didn't accept its first Black member until 1963, and named its first Black president in 1977.
South Side native Sarah Ware, founder of Ware Realty Group and an alumnus of the Polsky Center's Small Business Growth Program, is eager to help change the face of her profession.
When Ware takes over as president of CAR in October, she will be the second Black woman to ever helm the 17,500-member group, one of the largest of the 1,130 local chapters of the National Association of REALTORS®, which counts more than 1.5 million members and is the largest trade association in the U.S.
Ware will work closely with CAR CEO Michelle Mills Clement, who in 2018 became the group's first Black CEO. The duo is a rarity for the industry, where less than 2% of chapter CEOs and president-elects are Black, and even fewer are Black women.
Ware, who grew up in Chicago's Pullman neighborhood and has spent her adult life in Bronzeville and Hyde Park, hopes her seat at the top of the CAR board will make the industry feel more welcoming and accessible to people who look like her.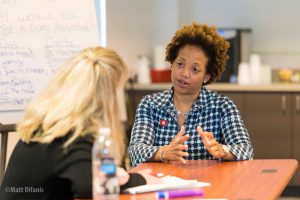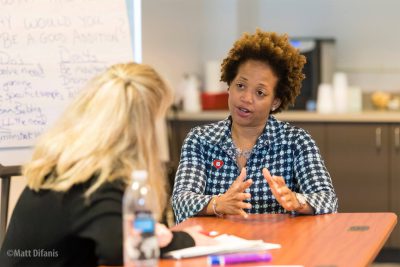 "I want to inspire people to be homeowners, investors, real estate agents, entrepreneurs," Ware said. "When they see me they might say, 'If she can do it, I can do it.'"
Ware has been drawn to real estate since childhood, when she gravitated to the real estate section of the Sunday newspaper delivered to her family's home. She bought her first condo when she was 22 years old and shortly after bought an investment property to manage as a landlord.
After college she worked in various corporate administrative roles, mostly for real estate and property management firms, and during that time she got her real estate license. She later got a job at a large brokerage, where she learned about the City of Chicago's Minority and Women-Owned Business (M/WBE) Certification Program and government projects available to certified real estate firms. In 2014, Ware founded her own.
Ware Realty Group, based in Hyde Park, is certified by the city as a woman- and minority-owned business and a Disadvantaged Business Enterprise, for socially and economically disadvantaged business owners, programs that help contractors on federally and state-funded projects meet diversity goals.
Though Ware does residential deals on Chicago's South Side and within the south suburbs, 80% of her work consists of commercial transactions all over the Chicago area. As a subcontractor for several city and state projects, Ware works with developers, construction companies, and architecture firms to conduct assessments of the local real estate markets.
Ware in 2018 participated in the Polsky Center's 10-week Small Business Growth Program, where a team of UChicago students helped her identify her competition and hone in on her firm's distinctive value. Last year she took part in the Polsky Center's Small Business Financial Fundamentals, a program on financial management and forecasting taught by Chicago Booth faculty. The Polsky Center also connected her with marketing experts and HR resources that helped her streamline and grow her business.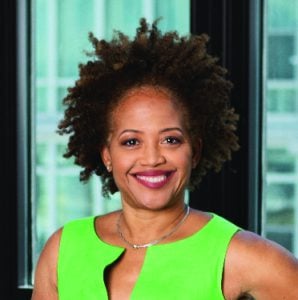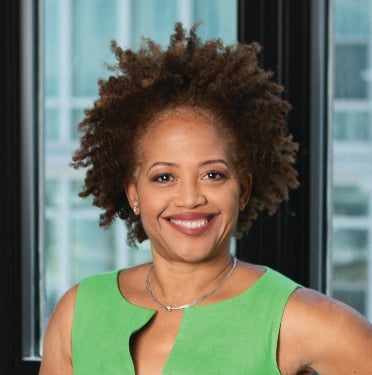 "The Polsky Center programs made me understand the importance of knowing your numbers at all times, having a strategic plan for marketing and taking time to update your plan on a regular basis," Ware said.
But Ware's enthusiasm for the real estate profession goes beyond her own business' success. For eight years she served as a director of the Cook County Land Bank Authority, which tackles neighborhood blight by taking control of vacant properties and expediting acquisition for purchasers seeking to upgrade and restore the properties.
She has also been heavily involved in industry advocacy, where she said she is often the only woman or Black person in meetings.
Ware's goal is to "shine a light on being a realtor as a profession," particularly for Black agents, who make up less than 6% of all real estate professionals and make the least amount of money among their peers. Low real estate ownership among American Africans, stemming from decades of discrimination by the industry, has also profoundly limited their accumulation of wealth.
The number of people trying to become REALTORS® is "mind boggling," Ware said, with some 200 new licensees monthly applying for CAR membership — but she questions if those numbers are sustainable for all agents to be successful in the short and long term. Many treat it as an easy side job, but she wants people to understand how successful they can be, and the broader impact they can have, if they take it seriously.
"It can be very rewarding if you treat is as a business and take it to the next level," Ware said.
---
Article by Alexia Elejalde-Ruiz, associate director of media relations and external communications at the Polsky Center. A longtime journalist, Alexia most recently was a business reporter with the Chicago Tribune. Reach Alexia via email or on Twitter @alexiaer.