Grit It Done! Reid Tileston's Journey from Self-Funded Search to Successful ETA Exit
Published on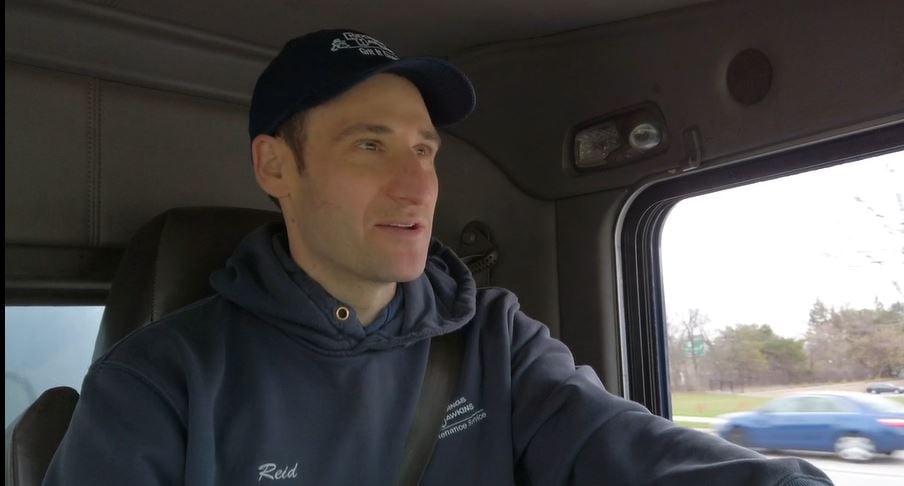 Reid Tileston, MBA '15, calls himself a "grit it done" kind of guy.
An endurance athlete – ultramarathons, an Ironman, mountaineering, open-water swims, competitive stair climbing – Tileston introduced the catchphrase as the slogan for the industrial services company he acquired in 2019, inspired by an employee who stayed late and went above and beyond to get a task done.
In May, Tileston sold Wisconsin-based Giddings Hawkins to Texas-based Liquid Environmental Solutions (LES), a national recycler of non-hazardous liquid waste. Giddings Hawkins, founded in 1987, will continue to operate under its name as LES expands its service footprint in Southeast Wisconsin.
The sale marked the first exit for a self-funded searcher from Chicago Booth, where Tileston remains active in Booth's growing Entrepreneurship Through Acquisition (ETA) community.
The selling process was painstaking, Tileston said. Though, as the sole owner, he had no one to answer to but himself, his dozen employees were top of mind as he grappled with how to structure the deal.
Tileston recounted his ETA journey in this Q&A, which has been edited for length and clarity.
How did you become interested in ETA, and specifically in conducting a self-funded search?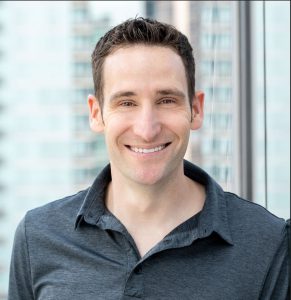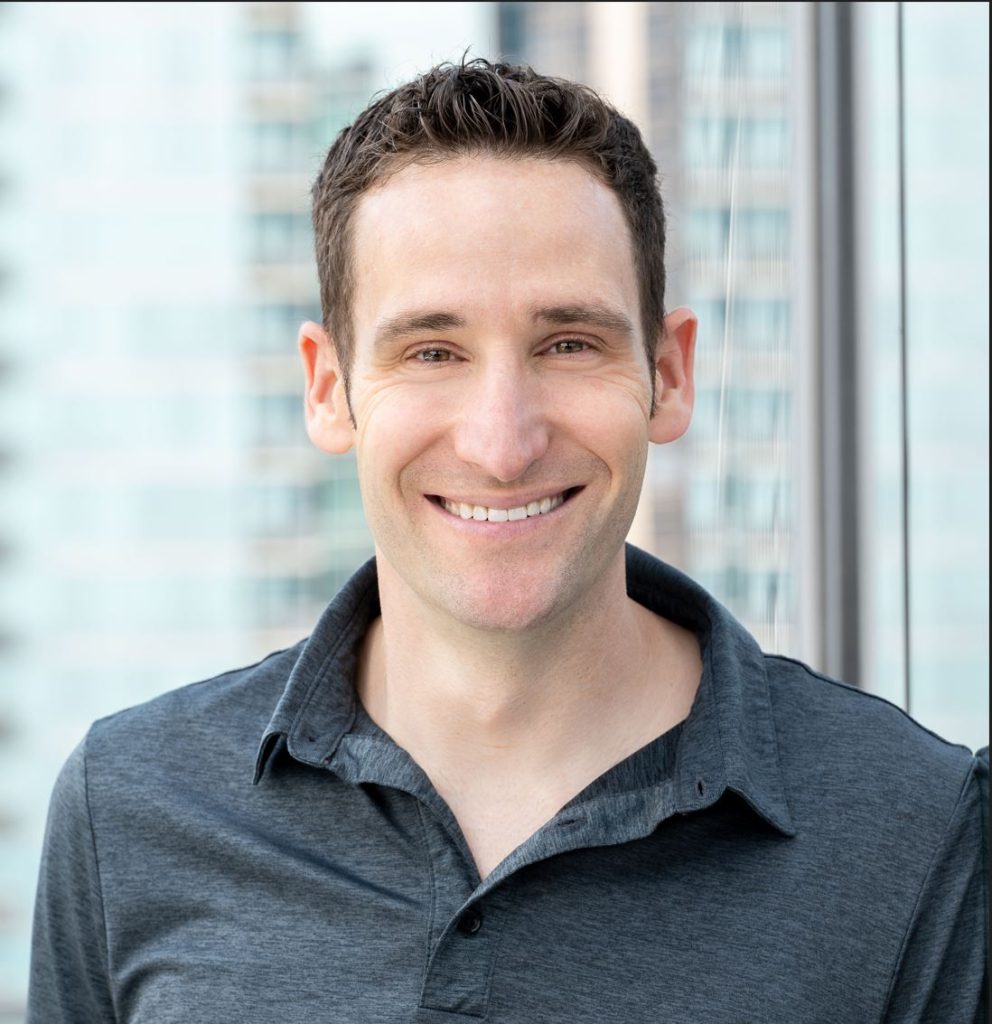 After undergrad at University of California, Berkeley, I worked in finance for a year in San Francisco. I was a spreadsheet jockey. But I am on-the-ground, 'grit it done' kind of guy. I started looking at franchising options and became an owner of three Anytime Fitness clubs.
I was doing well financially, and after a few years I decided I wanted to travel and meet new people. I applied to business schools, got into Booth, and sold all but one club. But my DNA was still as an owner/operator. So after I graduated from Booth, I looked for a business to buy. I wanted to be a small business owner, not just a CEO, and was able to do a self-funded search thanks to my successful Anytime Fitness franchise.
How did you end up buying a business that specializes in industrial services, such as cleaning grease traps and catch basins? 
I spent 80% of my time looking at fitness businesses or franchors, because that's where my experience was. I spent 20% looking at other deals. I was looking at a brokered deal in Wisconsin, and during a trip to Chicago for a wedding I decided to meet the owner of the business at this barbeque place, Double B's, in Wisconsin.
During the hour-long conversation, it made sense to me why the business was doing well, it made sense to me what the owner's day-to-day activities were. It had the right DNA from an ETA perspective, with repeat revenue, long term customers, a fragmented customer base, mission-critical work and a strong management team. I built a relationship with the owner and the intermediary. The owner was a big hunter — I'm not — so I sent him some elk jerky among other hunting-themed gifts. I was able to structure a deal that put me ahead of buyers with more financial resources and got the deal done. He used a portion of the sale proceeds to fund some epic hunting trips.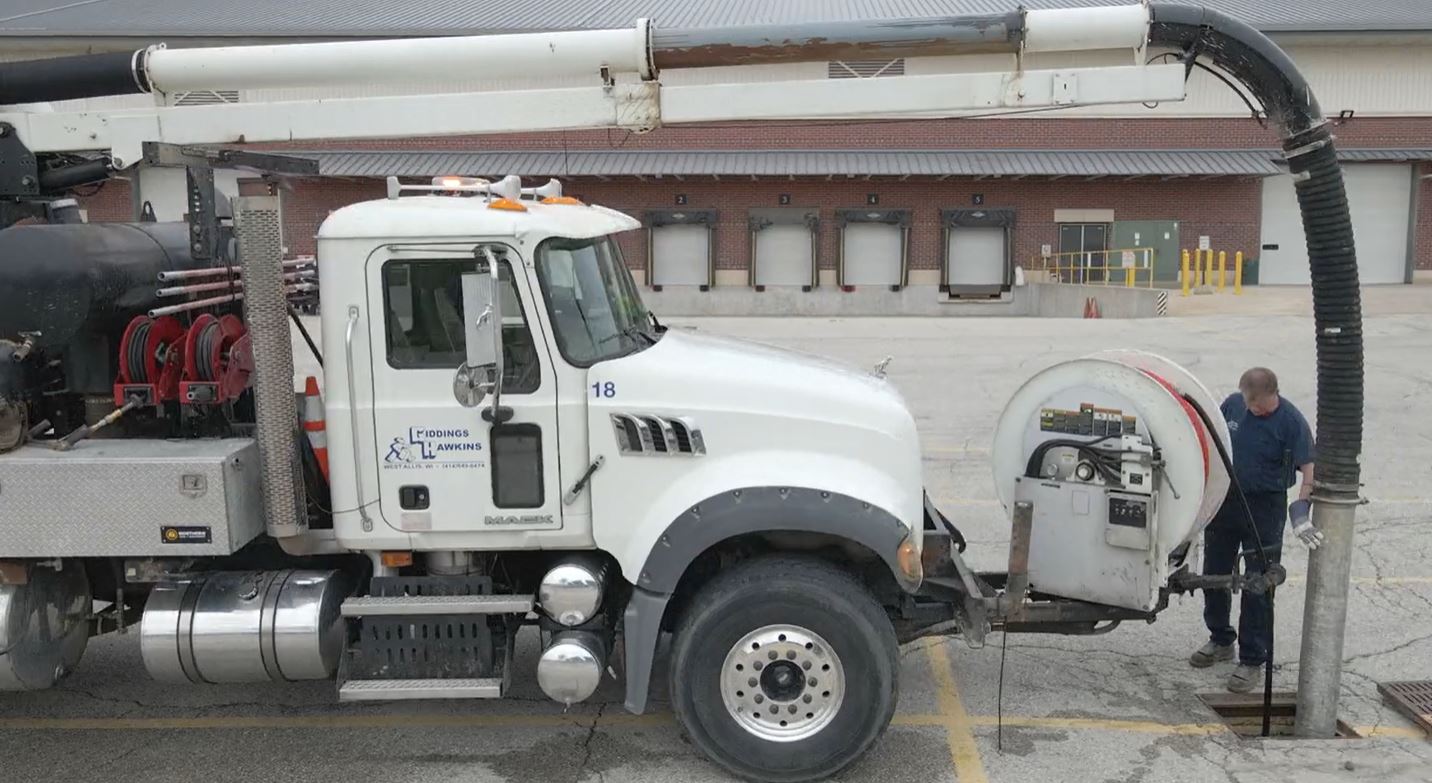 You chose to be very hands on in the business, doing much of the literal dirty work yourself. Why was that important?
The gold in a business like Giddings Hawkins is getting in the field and getting your hands dirty as a player-coach. To have credibility with the blue-collar workforce I decided to get my CDL (commercial drivers' license). Both of my parents are endurance athletes, my DNA is as an endurance athlete, my handyman skills were a 2 out of 10 when I acquired the business so to think I would ever become a truck driver is such a role change for me. But if there is one thing I actually miss about the business, it is going out and driving the big trucks.
The good team members respected my involvement, but a good team member doesn't want you to do their job for them. Where it was really effective was for team members who would make excuses about why they couldn't do this or that, and use some technical jargon. Knowing how to do what they do is the most effective way to call BS. It helped us improve the culture and performance.
How did the sale to LES come about?
2021 was a good year for the business, which hit the financial goals that I set when I acquired it. So in early 2022 I started to analyze exit options. I always thought employee ownership was a noble goal, so I worked through a lot of red tape with a Small Business Association (SBA) lender to get an SBA 7a ESOP (Employee Stock Ownership Plan) deal approved. SBA deals and ESOPs are both indepentally challenging, combining the two was a heavy lift.
I dual-tracked that with reaching out to three intermediaries to get opinions of value on what they thought the business could sell for. Then I reached out to a strategic acquirer I knew in the space and proposed a 50% premium to the highest intermediary value. With that, I could afford to pay the team members a meaningful retention bonus. The buyer accepted the proposal.
It was a painstaking decision that boiled down to this: What's more valuable to the team members? Is it employee ownership, which gives them equity in the business but comes with compliance costs and strategic constraints? Or is it cold, hard cash in the form of retention bonuses, coupled with the fact that the strategic acquirer offered better benefits than an ESOP-owned company? While in my heart I wanted to go the ESOP and employee ownership route, when I actually drilled down, with the help of my personal board of advisers and small business support network, and started to do that calculus, the strategic buyer made more sense. The common theme of the feedback was, an ESOP is what you want to do, but it's not the best for everyone else. There was a lot of personal growth that came out of that decision.
What's next for you?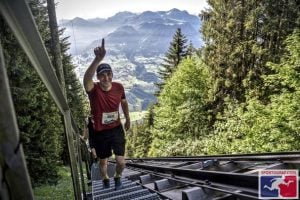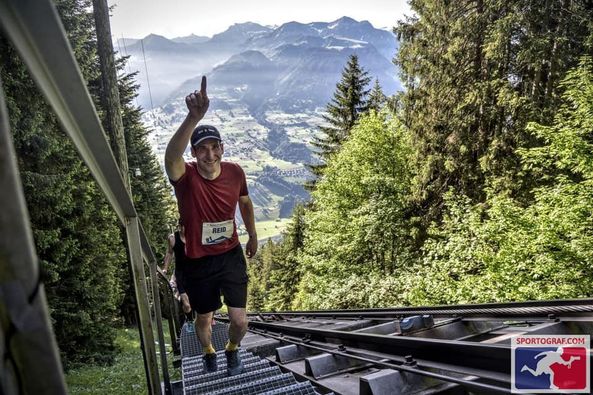 I want to explore the scholarly side of ETA, so I'm getting more involved in the Booth ETA community to help prospective operators get hands-on experience. The work that has been put into building that community over the past eight years has made it an amazing resource, between the Booth faculty, Polsky Center, the operators in the field, those that have exited, and the searchers who successfully did not acquire the wrong company.
I also leveled up my competitive stair climbing. On June 11, less than two weeks after I sold Giddings Hawkins, I did an endurance race up the world's longest staircase, the Niesen Treppenlauf in Switzerland. It is a maintenance staircase for a funicular with 11,674 stairs; a 7x on the Empire State Building. It took me an hour and 45 minutes. I am booking key-note speeches to talk about the stair climb.
What would you say are your three takeaways from your roundtrip?
If you're not all in, you're in the way.
Surround yourself with the right people throughout your ETA journey.
Have a contingency plan for failure and remember that failure is just a building block for future success.
---
Article by Alexia Elejalde-Ruiz, associate director of media relations and external communications at the Polsky Center. A longtime journalist, Alexia most recently was a business reporter with the Chicago Tribune. Reach Alexia via email or on Twitter @alexiaer.