Small Business Spotlight: In the Age of Amazon, Kido's Key to Retail Success is Knowing Your Community
Published on
When Keewa Nurullah, a performing artist, had her first child, she encountered a whole new world of things her son needed – and was disappointed by what she found.
Baby boy onesies with slogans like "Daddy's Little Slugger" or "I'm So Tough" – or depicting a mug of beer – were in abundance, but seemed unnecessarily macho for her newborn.
"I was looking for colorful, creative, something reflective of his energy," Nurullah said. "More positive and aligned with our values."
That initial hunt for baby clothes outside the standard gendered assortment led Nurullah down a path to improve an element of children's retail that she felt was lacking: representation.
In 2018 Nurullah opened Kido, a vibrant retail store in the South Loop's Roosevelt Collection shopping center that specializes in selling books, toys, and clothing that reflects the diversity of children and their families. That includes kids of color, those with disabilities, and those living in alternative home situations, such as foster care or with adoptive parents.
"Kido is a brand focused on representation and inclusivity," said Nurullah, an alum of the Polsky Center's Small Business Growth Program. "We connect our brand to our community."
Nurullah last fall was named the 2021 Black Entrepreneur of the Year by Official Black Wall Street, a platform that promotes Black-owned businesses. The $25,000 award, presented by Snapchat parent Snap Inc., recognized her efforts to build representation, inclusivity, and community on Chicago's South Side.
For Nurullah, who grew up in Chatham and now lives in Hyde Park, the prize was a welcome boost as she continues to grow her brand and teach herself to tackle the seemingly endless parade of business challenges.
"I'm someone who sings and dances for a living," Nurullah said. "I didn't get an MBA, I didn't study anything having to do with business. Everything I had to do was very well learned and well earned. I am the queen of Google research."
Nurullah was raised in an artistic household – her mother is a professional storyteller and jazz musician best known for playing sitar, and her late father was a visual artist who worked with textiles. Nurullah, who went to school for musical theater, made a career of singing, dancing, and acting, which took her on tour across the U.S. and world.
That stopped after her son was born, as Nurullah lost her appetite for the performer's lifestyle. Focused on being a mom, she turned her creative energies to designing better onesies, and on Black Friday of 2016 she launched a Web site to sell them.
To find new customers, Nurullah started vending at South Side festivals and throwing her own events to showcase her brand's alignment with community values. She launched South Side Story Time on the Arts Block, a creative corridor on the 300 block of East Garfield Boulevard managed by UChicago's Arts & Public Life, and focused on reading from books depicting kids from different backgrounds.
"There wasn't anything speaking to families of color, South Side families, LGBTQ families," Nurullah said.
As she gained a following in the community, she was invited to hold an event at the Roosevelt Collection, and afterwards was asked if she would want to open a retail store there. With her second child, a daughter, recently born, it was good timing to have a static space.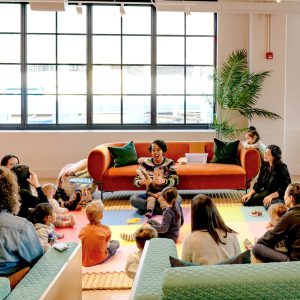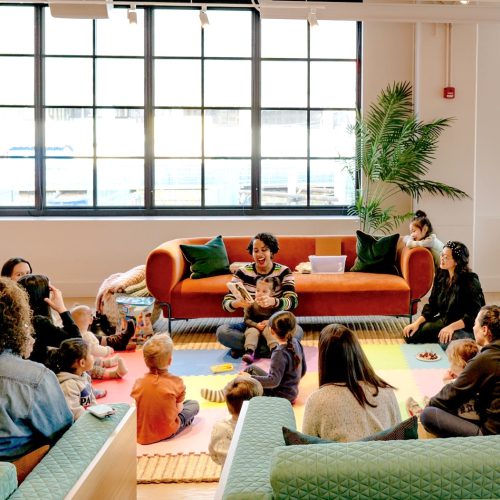 Filling the 1,500-square-foot store was a major challenge. Kido didn't have enough products of its own and many wholesalers didn't want to sell to such a young business. Hoping for help, she applied to Polsky's Small Business Growth Program, which paired her with a team of University of Chicago students to develop strategies for some of her most pressing needs.
"I have one main partner – my cousin Amanda, who is a Jill-of-all-trades," Nurullah said. "But other than her I don't have a team. For one month to have this team of students figuring something out for me was great."
The student team dug into Kido's shipping data to streamline that facet of the business. One of the most helpful takeaways for Nurullah was knowing what type of package she shipped most often and how much it weighs, so she could optimize box orders.
Competing in retail in the age of same-day free shipping is not for the faint of heart, but Nurullah said she carries brands and products that Amazon and other corporate mammoths don't. Plus, her customers appreciate the community focus of her shop as an antidote to the space-faring ambitions of billionaire moguls.
"People are very well aware of how much these billionaires have made during the pandemic and what they have decided not to do with that money," Nurullah said. "They have been consistent about supporting us even if we aren't the cheapest or the fastest."
In addition to books, which are Kido's bestsellers, and inclusive clothing, the shop specializes in unique, sustainable toys – which could mean they were made from recycled materials or are meant to be passed down through generations.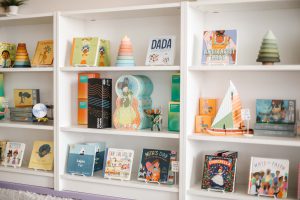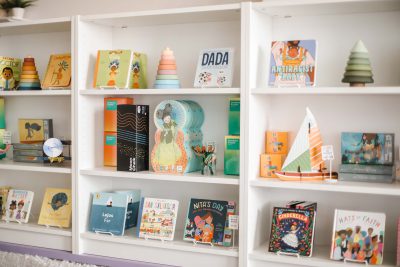 One unique product on Kido's shelves are nostalgic paper dolls in all shapes and hairstyles, handmade by Black fine artist Adrienne Brown-David, a mother of four in Mississippi. Nurullah makes it a point to feature Black-owned brands, and wants to encourage Black artists to monetize their art by creating more accessible products, like greeting cards or lapel pins.
Kido's future, Nurullah said, lies in creating more Kido-branded products to sell wholesale. Last year it launched a line of puzzles that are now are now sold in half a dozen stores in the area, and Nurullah aspires to launch a publishing arm of the business to generate more books that tell stories about different types of families.
"We want to continue to push and be in control of the narratives being told," she said.
Nurullah credits Kido's success so far – despite her business inexperience, and despite the disruption of the pandemic – to listening closely to her customers.
"Listen to your community," she said. "At every stage of Kido I've been fortunate enough to have our community say, 'Keep going, we love what you're doing.' The more connected we are with our community, the more successful we are."
---
Article by Alexia Elejalde-Ruiz, associate director of media relations and external communications at the Polsky Center. A longtime journalist, Alexia most recently was a business reporter with the Chicago Tribune. Reach Alexia via email or on Twitter @alexiaer.