NIH Funds Preclinical Testing of Proposed Anti-COVID Therapy Patented By UChicago Researcher
Published on
University of Chicago researcher Raphael Lee, MD, ScD, the Paul and Allene Russell Distinguished Service Professor in the Departments of Surgery and Medicine, has patented the methods and use of amphiphilic multi-block copolymers to block viral infections, such as COVID-19.
The method works by attaching amphiphilic block copolymers to the surface of coronaviruses and infected cells and has been found to impair coronavirus replication in various virology laboratories.
The amphiphilic nature of the copolymers makes them flexible in water, "like spaghetti noodles in hot water," said Lee, but they adhere to cell surfaces through interactions with exposed hydrophobic parts of proteins or membranes.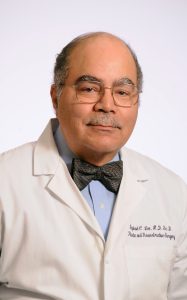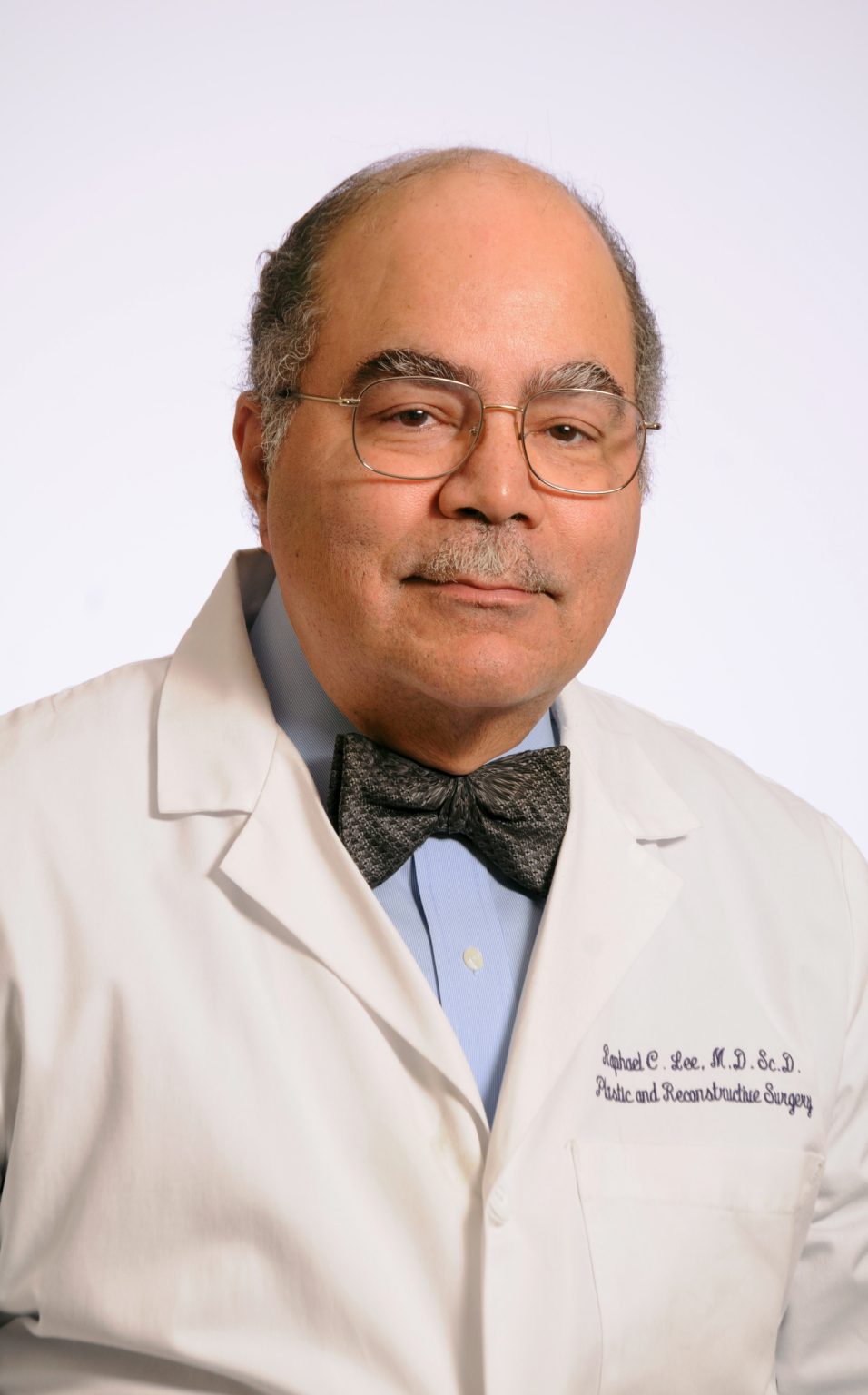 In earlier research with collaborators focused on developing a new class of trauma therapeutics, Lee – a fellow at the Pritzker School of Molecular Engineering and director of the Laboratory for Molecular Regeneration – previously demonstrated that these copolymers adhere to unfolded proteins and disrupted cell membranes, disrupting the adjacent water hydration shell that facilitates recovery of native protein form and function.
Lee and his students Michelle Ling, Kyle McCollum, Victoria Bigdelle, and Michelle Nguyen, began working on the COVID-related project during the onset of the pandemic when many research efforts focused on attacking SARS-CoV-2 viral infections.
"We postulated that the exposed hydrophobic regions of SARS-CoV-2 and similar viral structures consisted of certain kinds of proteins that would attract amphiphilic block copolymers and potentially interfere sterically with the viral infection dynamics," Lee explained. Using computational molecular dynamics simulations, the team identified block copolymers that were likely to adhere to certain regions of the virus' Spike protein and they selected the polymers that were the most strongly adherent.
Several of the block copolymers under study are already approved for use in humans as adjuvants, a substance that helps improve the efficacy of protein therapeutics. These anti-viral copolymers are being tested using a perfused COVID-infected human airway organ-on-a-chip model (from Vanderbilt bioengineering) at the National Center for Biodefense and Infectious Disease.
The National Institutes of Health (NIH) has funded the next preclinical stage of testing the antiviral copolymers as a part of the preclinical COVID-on-a-chip program. "This is a key milestone as very few proposed anti-COVID therapies get this far in the NIH/NCATS drug repurposing program," said Lee.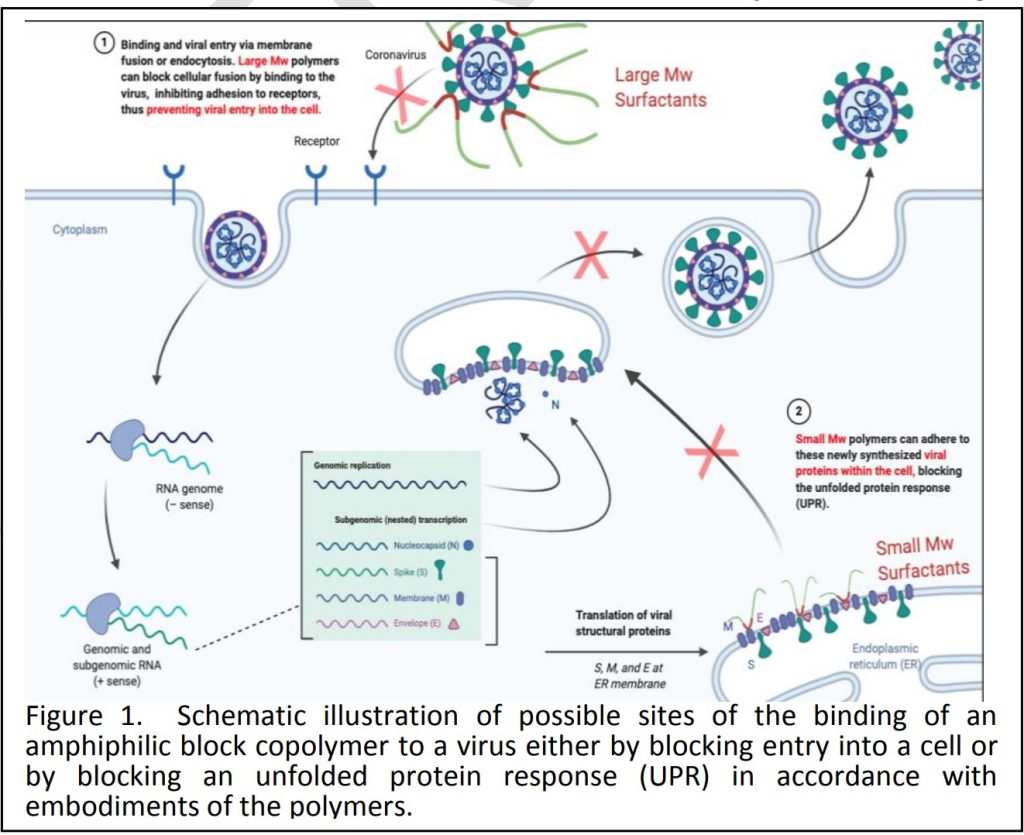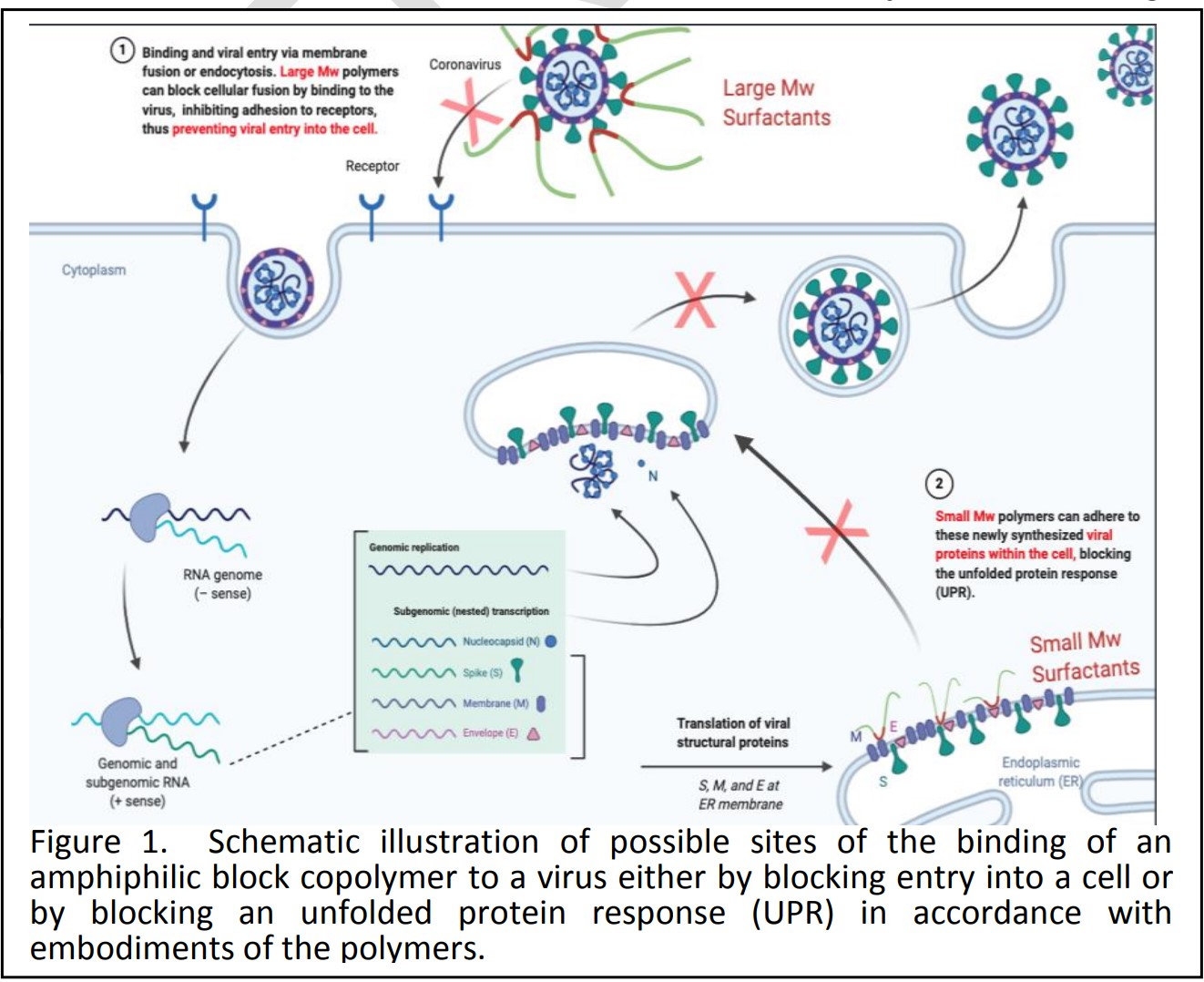 In 1992, Lee's laboratory was the first to report a clinically applicable method to seal disrupted cell membranes – technology that is now in clinical use. The first experiments were conducted at the University of Chicago in the early 1990s and resulted in a widely validated new class of therapeutics that promise to help preserve the viability of damaged tissue following severe injuries, such as motor vehicle accidents, ionizing irradiation, electrical shock, and military trauma.
"A goal in my lab is really to identify or engineer molecules that mimic fundamental behaviors of natural small molecular weight stress proteins as it relates to protecting cells from stress and injury," explained Lee.
In addition, his research has also involved characterizing molecular biophysics of injury processes following tissue trauma, control of scar formation, and regenerative surgery. This work has resulted in novel therapeutics, which translated into the establishment of three biotechnology companies. Among these companies is Maroon Biotech, a Chicago-based company developing trauma therapies for malignant hyperthermia, GI acute radiation syndrome, and purification bulk manufactured copolymers.
Lee, who is a surgeon and biomedical engineer by training, is regularly selected as one of America's Top Plastic Surgeons by several local and national publications. He is a member of the National Academy of Engineering and the International Academy of Medical and Biological Engineering, and is a Fellow at the MacArthur Foundation and the American Association for the Advancement of Science, among other accolades.
// Polsky Patented is a column highlighting research and inventions from University of Chicago faculty. For more information about available technologies, click here.
---
Article by Melissa Fassbender, senior assistant director of external relations and science communications at the Polsky Center. Melissa is a former journalist and has held the role of editor at various global publications in the drug development, clinical trials, and design engineering space. Reach Melissa via email or on Twitter at @melfass.