Polsky Center Teams Up with ChicagoNEXT to Attract Startup Investment to Chicago
Published on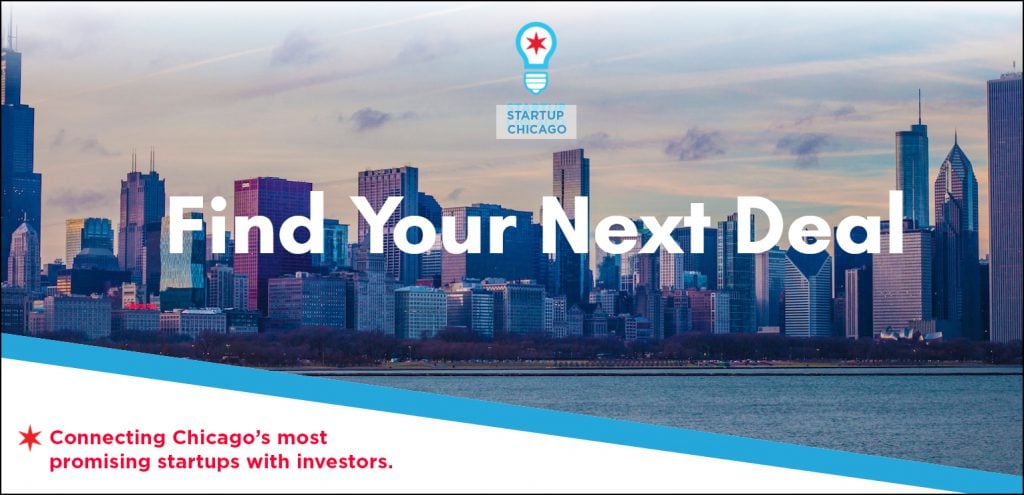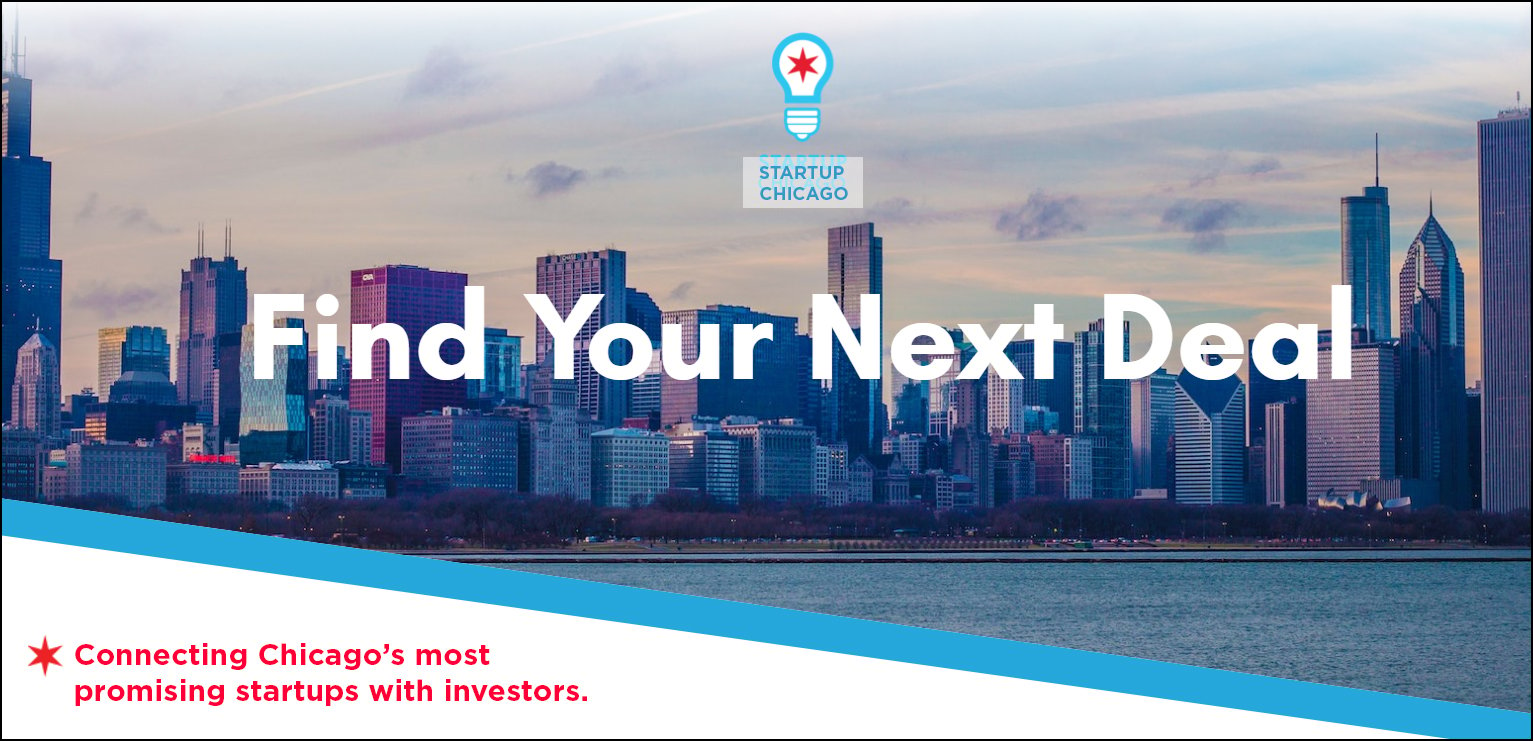 The Polsky Center for Entrepreneurship and Innovation at the University of Chicago recently partnered with World Business Chicago's ChicagoNEXT, an organization focused on driving inclusive growth and opportunity for Chicago's tech economy, in supporting the launch of their Startup Chicago, a new database of more than 100 Chicago-based startups that are looking to raise their next round of funding in 2021.
Of the 100 or so companies listed in the database, 10 percent were supported by the Polsky Center. These startups include AMOpportunities, BiomeSense, Clarix Imaging, Iris Light Technologies, Liv Labs, OjaExpress, PartySlate, Seurat Therapeutics, Speeko, Super.tech, and Tharzen. NetMicroscope, which just participated in the most recent investment cycle of Polsky's George Shultz Innovation Fund and Polsky's new deep tech accelerator, the Compass, will be added to the database soon along with an ever-growing list of other innovative faculty-, student- and alumni-based startups emerging from the University of Chicago.
Startup Chicago connects the city's most promising startups with investors to accelerate their growth. The new database—which offers the ability to filter on 13 different categories such as cleantech, food and beverage, healthcare, IOT, and more—can now serve as a centralized resource for regional and national VC firms and investors looking to invest in Chicago's tech ecosystem.
ChicagoNEXT and P33, a private sector-led nonprofit focused on showcasing Chicago's tech leadership, analyzed recent venture capital and investment data provided by PitchBook in a new 2020 Chicago VC Ecosystem Report. The data concluded that Chicago—once again—leads the nation for tech investor ROI. Chicago's top ranking is based on a statistic that measures VC returns by using "Median Multiple On Invested Capital" (MOIC); MOIC is calculated as the ratio of exit value to amount of capital raised. In addition, the data revealed $7.8B has been invested in Chicago startups since 2017, $511 million of which was invested in healthcare services, average late-stage financing rose 9.5% between 2019 and 2020, among other findings.
"For the past several years, we shared with investors across the country why Chicago leads as the nation's best destination for startup investment" said Mark Tebbe, chair of ChicagoNEXT, adjunct professor of entrepreneurship at Chicago Booth, and Polsky Center entrepreneur-in-residence. "And we'll continue to say: if you're looking for the best place to deploy your capital, come to Chicago."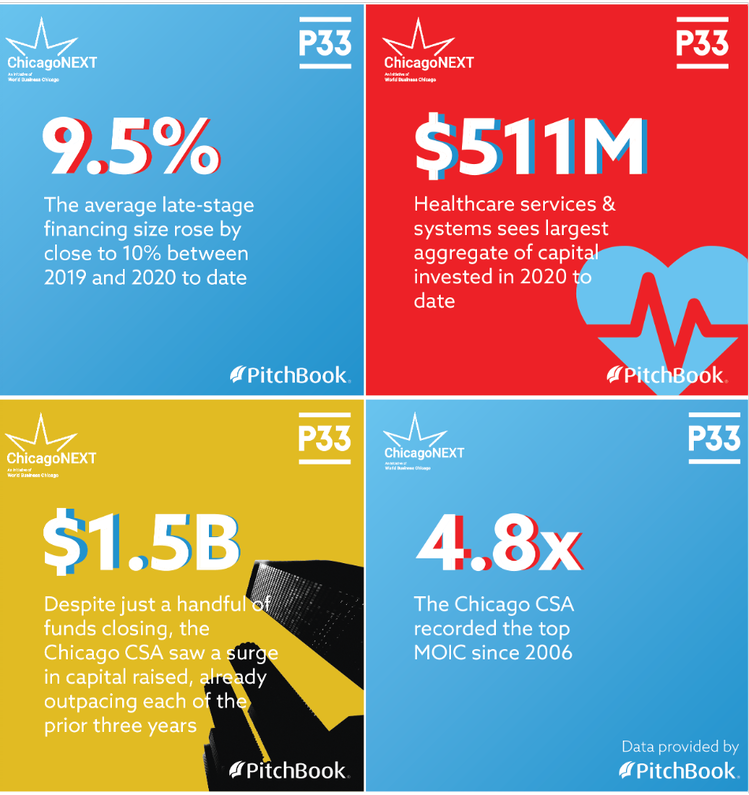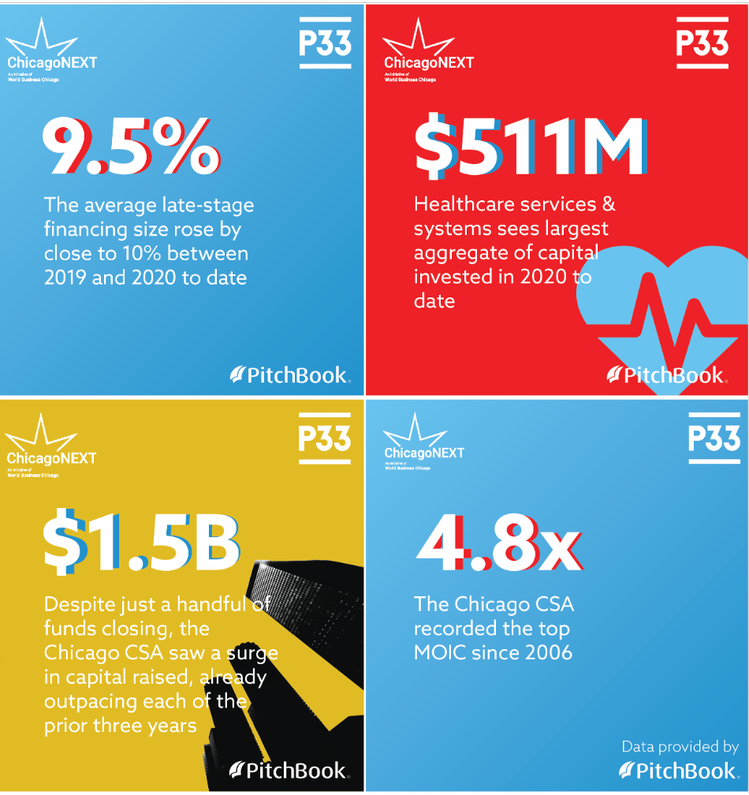 Tebbe, who was recently interviewed in Chicago Comes Back, a weekly column by Emily Drake and Todd Connor that provides resilient leadership insights to help businesses move forward though the COVID-19 pandemic, reiterated how Chicago startups offer the best VC return on investment in the country, beating New York and San Francisco. He points to how Chicago's large concentration of Fortune 500 companies, innovation hubs, and world-class universities—which generate the largest collection of diverse college-level talent in the world and the second-largest producers of STEM talent in the country—play a critical role in driving that strong tech and innovation ecosystem.
"We are a tight-knit community—and that isn't just something that sounds good, but it allows for transactions and opportunities to emerge," said Tebbe. "This density of connection that we have here, from our talent pipelines, through innovation hubs, across universities, to the investor community, and of course for the entrepreneurs, is unique. Chicago has been, and remains, a great place to start a business."
If you are a Chicago-based company previously or currently supported by the Polsky Center, are in the process of raising a Series A or B round, and would like to be listed in ChicagoNEXT's new Startup Chicago database, please reach out to Micheline Pergande, director of marketing and communications for the Polsky Center.