Two Booth Alums Named Among Private Equity's 'Most Influential Women of Today and Tomorrow'
Published on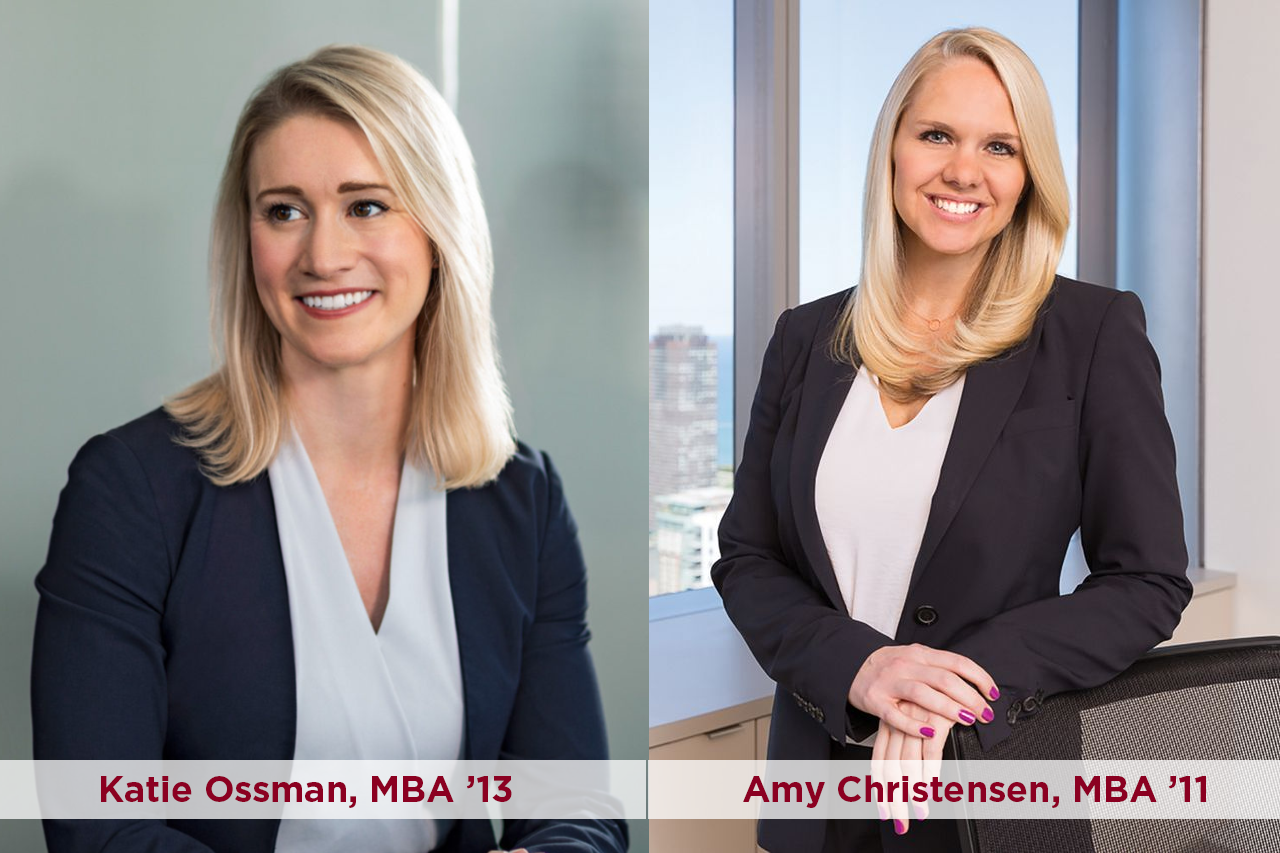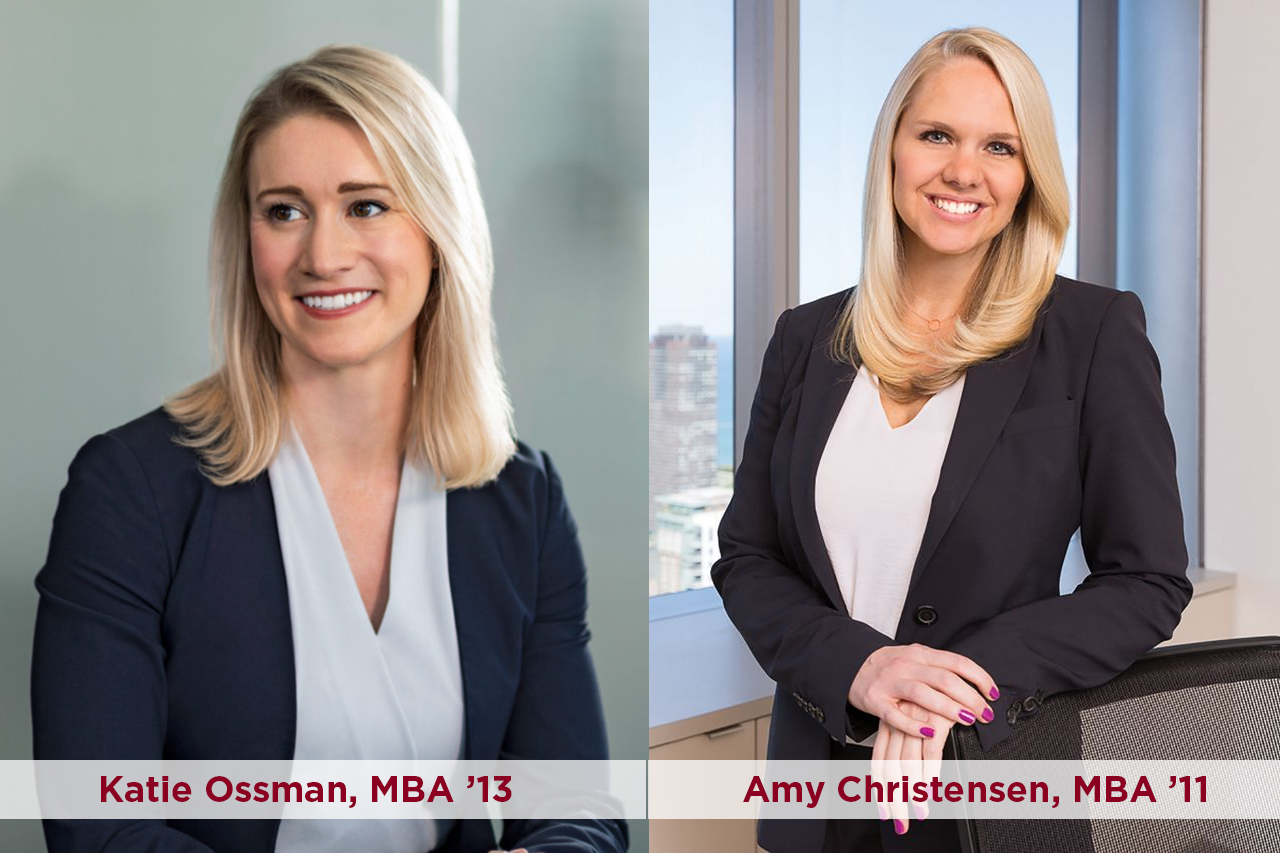 The Wall Street Journal's Private Equity Analyst has named two University of Chicago Booth School of Business alums, Katie Ossman, MBA '13, and Amy Christensen, MBA '11, to its annual list of women "who have risen through the professional ranks of their respective firms."
"Although they are still far outnumbered by their male counterparts, more women are proving their mettle in the competitive and demanding deal-making landscape," the WSJ reported in the November issue of its WSJ Pro Private Equity magazine.
Ossman, who began her career in the Investment Banking group of J.P. Morgan, is today a principal at Water Street. In this role, she identifies and executes new investments in Water Street's targeted healthcare sectors and helps manage its group of companies. She currently serves on the board of Safeguard Medical. Prior to graduating from Booth and joining Water Street, Katie was an associate with Avista Capital Partners.
A partner at Vistria – where fellow Booth alum Marty Nesbitt, MBA  '89, is senior partner, co-chairman, and co-CEO – Christensen currently serves on the Board of Directors of Alacura, Chiro One, St. Croix Hospice, Supplemental Healthcare, and Behavioral Health Group. Prior to Vistria, she was a vice president at a middle-market private equity firm, NewSpring Capital, which has a family of funds, including a dedicated healthcare fund. Before this, she was a summer associate with the Gores Group and an associate with Calder Capital Partners. Christensen began her career with the Huron Consulting Group.
"They were both terrific students," said Steven Neil Kaplan, Neubauer Family Distinguished Service Professor of Entrepreneurship and Finance at the University of Chicago Booth School of Business and Kessenich E.P. Faculty Director of the Polsky Center for Entrepreneurship and Innovation. "I've been following their careers and they're both spectacular," he said, calling the honor "well deserved."
Christopher McGowan, adjunct professor of entrepreneurship at Booth and the general partner of CJM Ventures, said, "It has been a pleasure to stay in contact with both of them and track their impressive accomplishments. I am not at all surprised they both made the list, as they are successful, well-respected investors. They have also been fantastic about paying their success forward – they have been very generous with their time, advice, and mentorship to our students and their involvement with Booth's experiential private equity programs."
"PE is very competitive and it's a tough field. If you're good and you work hard you do very well," Kaplan added, noting that Booth has had success at getting more students, both men and women, hired in the PE field. "PE firms are getting pressure from their limited partners their investors to have more diversity of all kinds," he said.
"It's encouraging to see Water Street and Vistria show industry leadership by creating opportunities for such highly skilled investors," added McGowan. "The private equity industry has a lot more opportunity in this area, but I'm hopeful about the future and continued progress in promoting talented, diverse investors, as this has been shown to enhance results."
// The Svider Private Equity Program at the Polsky Center for Entrepreneurship and Innovation provides access to innovative experiential programs, a deep network, and an internationally-recognized brand in private equity. The 20th Annual Private Equity Conference, hosted by the Private Equity Group at Chicago Booth and the Polsky Center, will be held virtually on Friday, March 5, 2021.