ETA Spotlight // Monica Weaver, MBA '07
Published on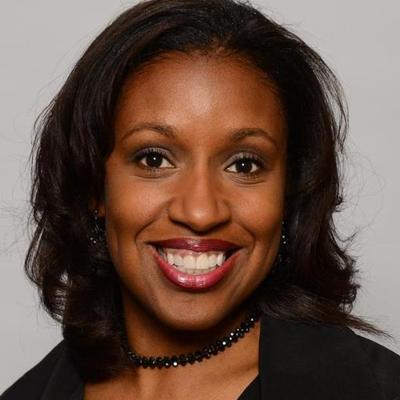 Monica Weaver, MBA 07, acquired TGI Direct in July. After years as a product manager and marketing manager with Owens Corning and USG, Monica decided to launch Carmel Hill Acquisitions with the hopes to purchase and run her own company. After an exhaustive search process and a funding pivot, Monica closed her deal this summer.
Polsky Center: How did you decide that you wanted to acquire and operate your own company?
Monica Weaver: My intent was always to run an organization. At first I thought I would move up through my company. I worked within think tanks and in entrepreneurial roles, but kept getting sucked into the core and wasn't able to do the things that an entrepreneur does.
As a result, I decided the best way to become a CEO was to acquire a company. I am a much better fixer and goer than I am a starter. I think that is from my consulting experience, but that fit with why I wanted to acquire something rather than doing a startup.
PC: Tell me about your search.
MW: I started a search fund. I was searching for a US based, opportunistic company in fulfillment and distribution, and marketing-related. As I searched, I found that the more I focused on location and industry, the more successful I was.
PC: You didn't acquire your company with your original search fund?  What happened?
MW: After a long search, I exhausted my fund and dissolved the original LLC.  I was determined to find something that was the right fit for me. So I started a new LLC and continued my search for a little longer. That resulted in the acquisition of TGI Direct. So, ironically, I ended up doing a self-funded acquisition. The benefit of going the self-funded route is that you can truly think about what is best for you. You have more flexibility with the types of deals you want to consider. It is important to have a bank that knows you and wants to work with you whether you are investor funded or self-funded. However, on the self-funded side, you can get 100% of the upside. You also take on the risk as well, though. That's important to remember!
PC: You acquired a company called TGI Direct, what does your company specialize in?
MW: We specialize in direct mail communications and fulfillment in highly regulated industries. We mainly play in the healthcare insurance and automotive space. You may start getting information from insurance companies as you turn 65. As you use your coverage once you become a Medicare customer, for example, the insurance companies start marketing to you as an individual. So they need to tell you things about your coverage. This is sensitive, HIPAA regulated, information. We work with our clients to get the right information to their members, such as a health insurance card or a mailing with coverage information.
PC: How have the first few weeks in the operator's chair gone?
MW: We have a management team in place and they have been pretty great. The company started in 1963 and has been in the previous owner's family since the early 70s. There are some seasoned people here. One of my concerns going in was that I was going to hear, "this is the way we've always done it." But most of the people on my team are hungry for growth and change. There are some changes I need to make, but not necessarily big ones. Data doesn't lie and I identified most of the changes during the due diligence process. I have received a warm welcome and I have been surprised by how open minded people are. I think as we come out of COVID, I will get much more face time.
PC: Finally, if you had a conversation with the old version of yourself who was about to start this process, what advice would you give?
MW: I would have told myself not to spend as much time, money and resources on the proprietary search. This means that you try to find a business that is not on the market and you deal directly with the owner without involving an intermediary. I got a lot of traction and met some terrific people, but at the end of the day I don't think the quality was where it needed to be. It was an expensive and time consuming process. I would have told myself to spend more time and resources on really getting to know bankers and brokers, and finding and creating relationships. That way if your one deal doesn't work, you have other options with the same relationship. That's what ultimately happened with TGI. There are slimy brokers out there. Avoid them and find the ones who want to have a high quality deal and who believe in the relationship as well. This allows you to focus and not spin your wheels.