Venture Capitalists to See 'Small Overall Losses' During COVID-19: Report
Published on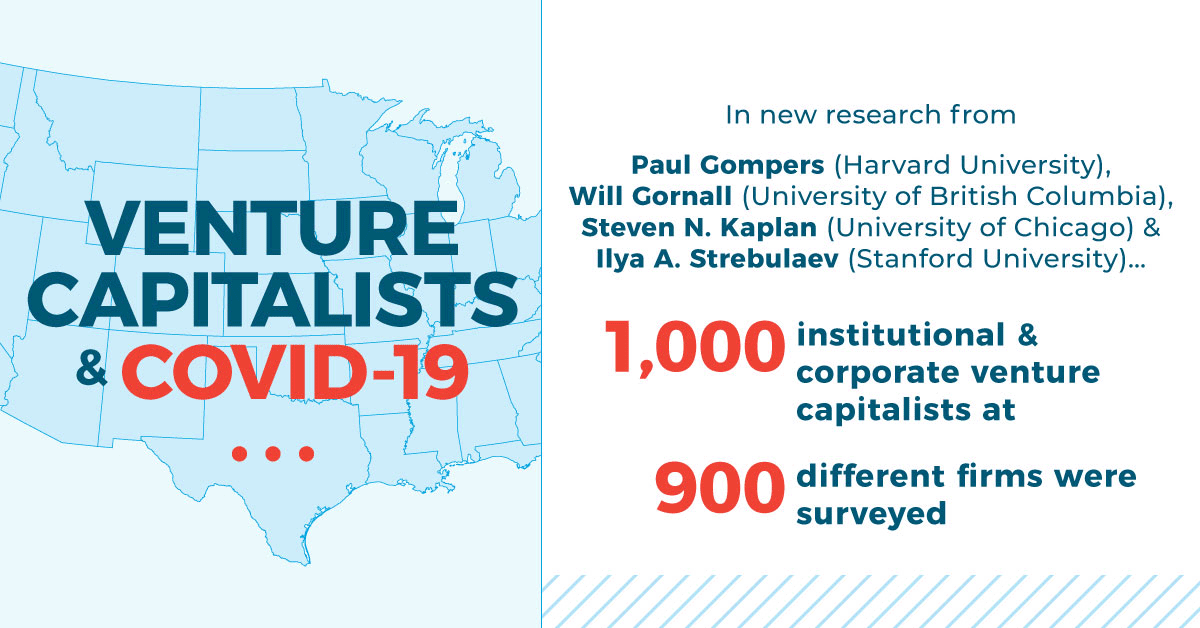 The venture capital (VC) industry has remained resilient amid the COVID-19 pandemic and while much uncertainty remains, VCs are optimistic looking forward, according to a recent report.
The researchers surveyed more than 1,000 institutional and corporate venture capitalists (VCs) across more than 900 different firms to assess how the COVID-19 pandemic has affected decision-making and investment practices. The report – published earlier this month – compared answers to those provided by a large sample of VCs in early 2016.
"VCs appear surprisingly positive about the effect of the COVID pandemic, expecting they will incur only small overall losses," said co-author Steven Neil Kaplan, Neubauer Family Distinguished Service Professor of Entrepreneurship and Finance at the University of Chicago Booth School of Business and Kessenich E.P. Faculty Director of the Polsky Center for Entrepreneurship and Innovation.
According to the report, in the first half of 2020, the investment pace of VCs has been 71% of their normal activity. Looking at the rest of the year, this pace is expected to increase to 81% of their normal pace. Still, nearly one-quarter of respondents reported that they have struggled to evaluate new deals.
Though a slowdown is typical in a recession, the extent of the current decline is expected to be more modest than the dotcom bust of the early 2000s and the financial crisis in 2009 when investment declined by more than 50% and 30%, respectively.
"While VCs have slowed their pace of investing – which is not surprising – the decline is much smaller than it was in the financial crisis and during the dotcom bust, which is surprising," noted Kaplan.
Additionally, just over half (52%) of VC portfolio companies have been positively affected – or unaffected – while 38% have been "negatively affected" and 10% severely so, according to the paper.
Said Kaplan, "The pandemic has created winners and losers for the VCs which they believe almost exactly offset each other."
Remaining optimistic, the majority (91%) of VC respondents expect to outperform the public market – and three-quarters predict they will outpace the VC industry as a whole.
Ultimately, the researchers concluded that "the most dire" predictions about the potential effects of COVID-19 on the VC market have not come to fruition.
"Although the pandemic has not yet run its course and a lot of uncertainty remains," they said, "our evidence suggests that the VC industry and its portfolio companies have reduced their activity less than in previous recessions and have been more resilient than many other sectors of the global economy."