Bristol Myers Squibb Inks New Partnership with the Recombinant Antibody Network
Published on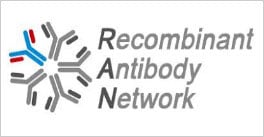 The pharma giant recently signed a new agreement with the Recombinant Antibody Network (RAN), a consortium of researchers at the University of Toronto, UC San Francisco (UCSF), and the University of Chicago. The network was founded in 2012 by UChicago's Anthony Kossiakoff, UCSF's James Wells – who headed up the new agreement – and Sachdev Sidhu at the University of Toronto.
The three worked together at Genentech in the 1980s and 90s, where Kossiakoff was director of protein engineering. Much of the conceptual work was developed in the protein engineering department with the goal of addressing an unmet need for research tools and therapeutic antibody development. After Roche acquired Genentech, Kossiakoff left to join the University of Chicago as Chair of Biochemistry and Molecular Biology and where he is now the Otho S.A. Sprague Distinguished Service Professor.
"We'd all worked together for many years," said Kossiakoff. "We knew the business of exploiting protein engineering to develop biologics as drugs pretty well. So, we started to think about how we could come back together as a team and interface with pharma to develop new types of biopharmaceuticals. Each of us had assembled technology platforms in our own academic labs that we knew could be easily repurposed and combined into a multipurpose drug discovery pipeline."
After iterating various business models, and trying to form a consortium of pharma companies, Celgene in 2015 offered $25 million for the option to enter into future license agreements to develop and commercialize therapeutic antibodies to cancer-related targets produced by the RAN consortium.
This was the first industry partnership for the network, which has entered into a second agreement with the company, now a wholly-owned subsidiary of Bristol Myers Squibb (BMS). Kossiakoff said the researchers have worked hand-in-hand with BMS to discuss and vet targets, as well as working together in project teams.
"In academia, when researchers develop something that appears very promising, we have to go and find an industrial partner to take it to the next level. With this agreement, once a project reaches a point in which clearly there is high potential – BMS takes it, so not only don't we have to worry about shopping the project, we also know there is a highly efficient pipeline to carry it forward" said Kossiakoff.
The deal with BMS is unique and allows the researchers to expand their work in ways that wouldn't have been possible without the partnerships, said Kossiakoff. "These projects involve both basic and applied research objectives, but there are limits to what we can do. This partnership allows us to focus on what we do best and we rely on BMS for the optimization and downstream development part, a division of labor that is really important to bring these things to fruition," he added.
BMS also is supporting the RAN with funding that covers basic research, all of which can be published – an important part of the agreement.
"We have a number of basic research projects that involve technology development that's going to allow us to ultimately make decisions faster based on more extensive data," explained Kossiakoff. "We focus on creating new technology and approaches, but they also have to be practical and robust enough to provide us a path to get from A to B faster and with a lot better information."