Navigating Private Equity in the COVID-19 Landscape
Published on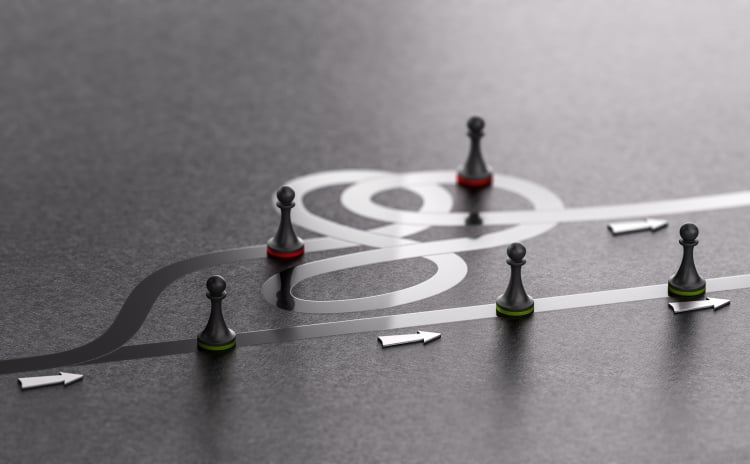 Professor Steve Kaplan weighs in on how private equity firms are assessing their portfolio investments in the aftermath of the coronavirus
The COVID-19 pandemic has forced private equity (PE) firms to triage their portfolios amid massive uncertainty about what the future economy will look like.
According to Steven N. Kaplan, Neubauer Distinguished Service Professor of Entrepreneurship and Finance, Kessenich E.P. Faculty Director at the Polsky Center for Entrepreneurship and Innovation, PE firms are looking at their investments and placing companies in one of three buckets.
The first is unaffected companies that are "full speed ahead," said Kaplan. The second includes businesses that are struggling, "but not hurt too much, and will recover," he explained, noting that these businesses are cutting when appropriate and getting liquidity to weather the storm.
More difficult, is the third group, which is made of businesses that have been badly hurt by the pandemic and are in "intensive care," including leisure companies, physical retail and restaurants, as well as in-person health care services. "These businesses, too, are cutting and trying to get liquidity. But, in many cases, they are going to have to restructure their debt or put in more equity," said Kaplan.
Still, because there is massive uncertainty going forward, it is difficult to know where the economy is going. "The longer that social distancing, new lockdowns, and social unrest last, the harder it's going to be for companies, especially those that require the physical presence of many customers," said Kaplan. "The bad news is that existing portfolios are undoubtedly hurt."
The good news, however, is that many PE firms have raised funds in the last two years and are looking to invest in some of their existing companies as well as new companies that are struggling.
"I would expect PE firms will be investing in two broad types of companies," said Kaplan. "First, they will be looking for business that they think will have tailwinds because of this – some software businesses, some e-commerce or digital businesses. Second, they will likely be putting bets on companies that have been hurt by the pandemic, need money, but that they believe are inexpensive or bargains now because they will recover."
Before the COVID-19 pandemic, Kaplan said the primary challenge for PE firms was investing money raised into companies with attractive valuations, many were selling portfolio companies and being cautious. While valuations may be more attractive currently, the deals where investors paid high prices for in the past are now proving to be a challenge.
Kaplan said it also will be interesting to track performance comparisons going forward, as the S&P 500 has performed relatively well, driven by tech and larger companies, while the Russell 2000 is down substantially.
"PE portfolios as a group are less tech-heavy and are in smaller companies than the S&P 500. So, I expect that in the next year, PE performance comparisons with the S&P 500 are going to be increasingly challenged. And this is likely to generate negative publicity from those who are hostile to PE," he said. "On the other hand, relative to the Russell 2000, PE is likely to be more competitive – and PE will be even more competitive relative to various value indexes, which also are down markedly."
Moving forward, Kaplan said it is smart to plan for the worst – a long haul and slow recovery – but hope for the best and be opportunistic. That said, his advice is the same as it would be during better times: Network as much as you can.
"Try to work on some aspect of your personal portfolio where you are differentiated and can bring additional value," he added. "It's really thinking about what you can do that most others can't or what you can do better than most."