Winner Selected for the 13th Annual Global New Venture Challenge Finals
Published on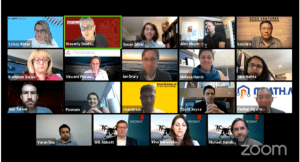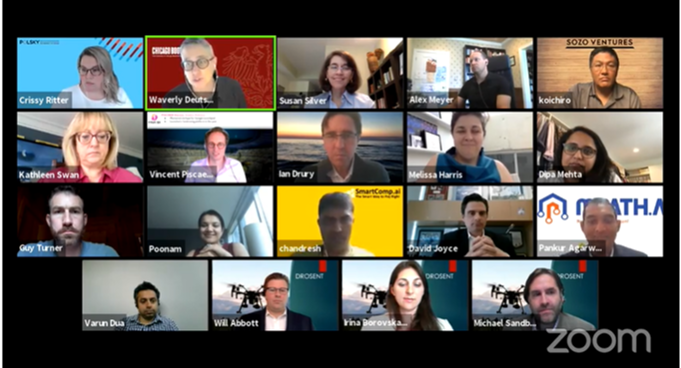 The Polsky Center for Entrepreneurship and Innovation at the University of Chicago is pleased to announce the winners of the 2020 Global New Venture Challenge (GNVC).
The GNVC is an expansion of the Edward L. Kaplan, '71, New Venture Challenge (NVC), and is designed exclusively for Chicago Booth's executive MBA students. It debuted in 2008 to accommodate the growing entrepreneurial aspirations of Booth's executive MBA students on each of its three global campuses – North America, Europe, and Asia.
On Thursday, May 28, eight executive MBA finalist teams presented their business plans at the virtual 2020 GNVC finals. The competing teams, which were comprised of winners from the GNVC semi-finals held earlier this year at Chicago Booth's Chicago, London, and Hong Kong campuses, brought an array of ideas and technologies to this year's program.
Teams included Drosent, Emojent, and Health Radius from Chicago; FanMi, SmartComp, and Utours from Hong Kong; and Kaybee and Leopard from London.
The winners are:
First place ($35,000): UTours (Hong Kong)
Utours is a telematics-based digital solution to auto insurers in China that applies artificial intelligence and behavioral sciences to help insurers make data-driven underwriting decisions and maximize customer lifetime value.
Second place (tied) ($20,000): Emojent (Chicago)
Emojent's MPath is an AI-based software product that utilizes AI technology to provide enhanced insights about participants to market research companies in consumer studies such as online and in-person surveys, interviews, and focus groups. 
Second place (tied) ($20,000): FanMi (Hong Kong)
FanMi is a dual-sided platform business built to solve trust issues of fan crowd-purchasing campaigns and connecting vendors to fans.