ETA Conference Sets an Attendance Record
Published on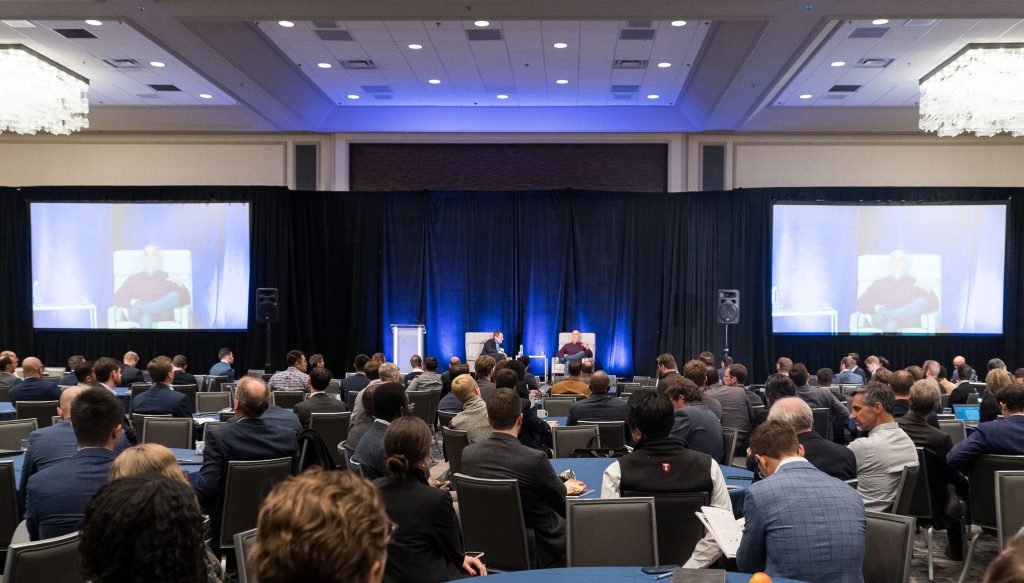 The Polsky Center, Chicago Booth, and the Kellogg Innovation & Entrepreneurship Initiative at Northwestern University late last year hosted the sixth annual Booth-Kellogg Entrepreneurship Through Acquisition (ETA) Conference, which set a new attendance record with more than 600 participants from six countries, 24 states, and more than two dozen of the top business schools around the country. The annual event brings together search fund entrepreneurs, investors, MBA students, faculty, and others in the ETA ecosystem to meet and share insights into this rapidly-growing area.
"Chicago Booth, Kellogg, and their ETA competency, knowledge, outreach, and network – especially with their reach at the Polsky Center – makes this is one of the premiere events to come to," said Lisa Forrest, who attends conferences across the country in her role as the director of sponsor finance for Live Oak Bank. "If you're thinking about going through Entrepreneurship Through Acquisition, this is one of the very best events to be at."
Tyler Hoffman, a Kellogg MBA student who says he's committed to launching a search after graduation, said that is an important part of the growing interest: "Now more than ever, the ETA model appeals to those who want to be entrepreneurs, while also mitigating startup risk," Hoffman said. "In the past, joining a startup was seen as an exciting option, but with wavering success in that area, coupled with aging small business owners who don't have a succession plan, ETA presents compelling opportunity."
Once a company has been identified, qualified, and purchased, the entrepreneur who managed the search fund takes over day-to-day management responsibilities.
Someone who took this path successfully is Jay Davis, cofounder of The Nashton Company, is one such entrepreneur who attended the conference as a panelist and investor. "You can see it in the numbers of registrants, this conference didn't exist maybe (six) years ago, but now it's sold out," Davis said. "You can certainly feel the energy in this topic."
As the space has grown in popularity, there has been an organic expansion in the number of methods used by entrepreneurs to acquire and operate these companies, which was reflected in the various tracks offered to conference attendees.
The first was the "traditional track," based upon the traditional search fund model for which the conference had sessions such as "Young CEO Experience" and "ETA Career Path." The second track, "Alternative ETA," was for those further into their careers or who wanted to understand how the landscape is changing.
"I enjoyed bouncing between the panels on each of the two tracks," Hoffman said. "While as an MBA student I fit the profile of track one, the content and strategies proposed in the track two panels I attended enhanced my experience."
This inherent flexibility is one reason the Polsky Center has seen an increase in participants in each year of the conference's existence.
Becca Leonard, a Chicago Booth student and conference co-chair expressed her excitement about the conference's success, adding that the increase in diversity in the room was even more encouraging. Leonard said she thinks people from any walk of life could be successful in ETA, which is one reason it piqued her interest.
"My introduction to ETA completely changed my whole outlook on my career," Leonard said. "At the end of the day we're in the people business. Small businesses is the fabric of our country, they're everywhere and as long as you have a drive to make a difference… I think this is absolutely for anybody."