Migraine Startup Aims to Develop FDA-Approved Molecule into New Treatment
Published on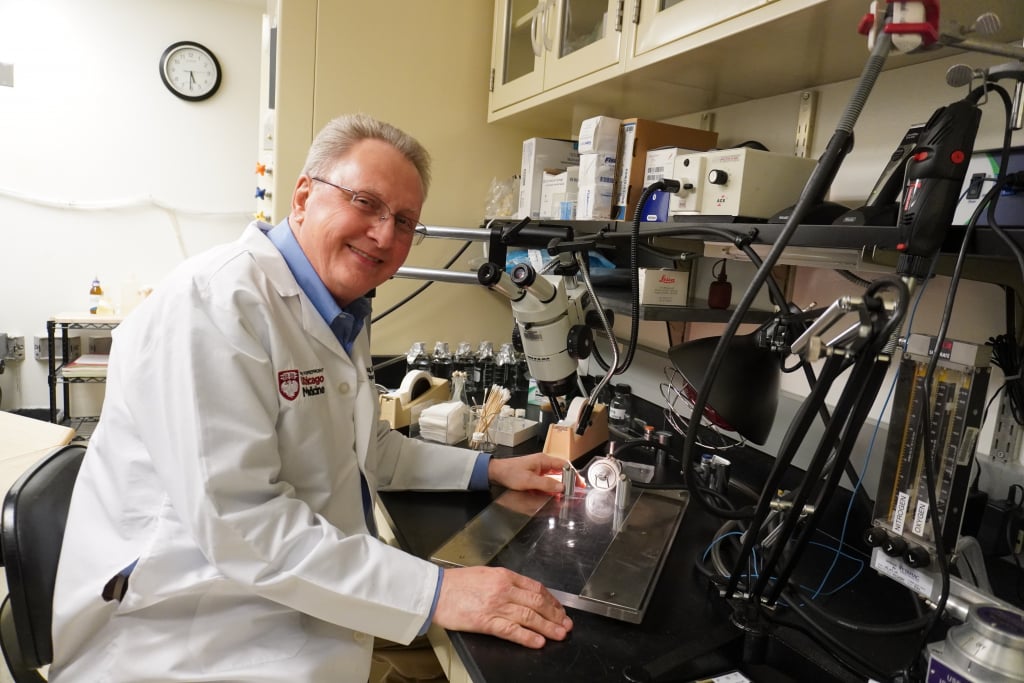 Seurat Therapeutics has shared promising preclinical study results for its nasal spray designed to treat migraines by targeting several known causes of pain.
"Migraine is such a large and fast-growing market due to our increasing knowledge about the biological mechanisms underlying migraine attacks," said Yuan Zhang, AB '09, MS '14 and PhD '16, CEO of Seurat Therapeutics.
Looking to make its entrance in this market, Seurat today announced the publication of preclinical studies of its lead product candidate – intranasal insulin-like growth factor-1 (IGF-1) – in the scientific journal Brain Research.
The studies were conducted in a rat model of migraine headaches at Dr. Richard Kraig's laboratory at the University of Chicago. Kraig is the William D. Mabie Professor in the Neurosciences at the University and chief scientific officer of Seurat.
According to the company, which is the world-wide licensee of patents for nasal IGF-1 treatment of migraine headaches from UChicago, IGF-1 safety and effectively dampened the activation of a known site of pain origin in migraine headaches.
"Intranasal IGF-1 has a unique effect on both peripheral and central parts of the nervous system associated with migraine," said Kraig.
Delivered via a nasal spray, IGF-1 reduced trigeminal pain pathway activation, oxidative stress, and calcitonin gene-related peptide (CGRP) levels. The results suggest that IGF-1 could be effective in humans – and are especially promising given the US Food and Drug Administration's recent approval of an oral CGRP receptor antagonist for the acute treatment of migraine.
Additionally, by using a targeted intranasal delivery, Zhang said drug concentrations are rapidly increased, while the potential for unwanted side effects, such as hypoglycemia, is reduced.
"The fact that IGF-1 is a molecule that is FDA-approved for treatment of growth hormone factor deficiency in children for over 20 years, can de-risk parts of Seurat's future research and development process, since historical data suggests the drug could be well-tolerated," added Martin Sanders, MD, Seurat Chairman.
As for next steps, Zhang said the team is aggressively moving through preclinical development and expects to complete the necessary regulatory studies to initiate clinical trials in humans within two years.
Dr. Kraig and his team also are looking into other neurological disorders, such as seizures, to determine if IGF-1 could be developed into a platform therapeutic to treat various diseases.
The preclinical studies were supported with funding from Seurat, the National Institute of Neurologic Diseases and Stroke, the University of Chicago's Institute for Translational Medicine, Polsky Center's George Shultz Innovation Fund, Edward L. Kaplan, '71, New Venture Challenge, the Chicago Biomedical Consortium, and CuresWithinReach.