Startup Spotlight: Memento
Published on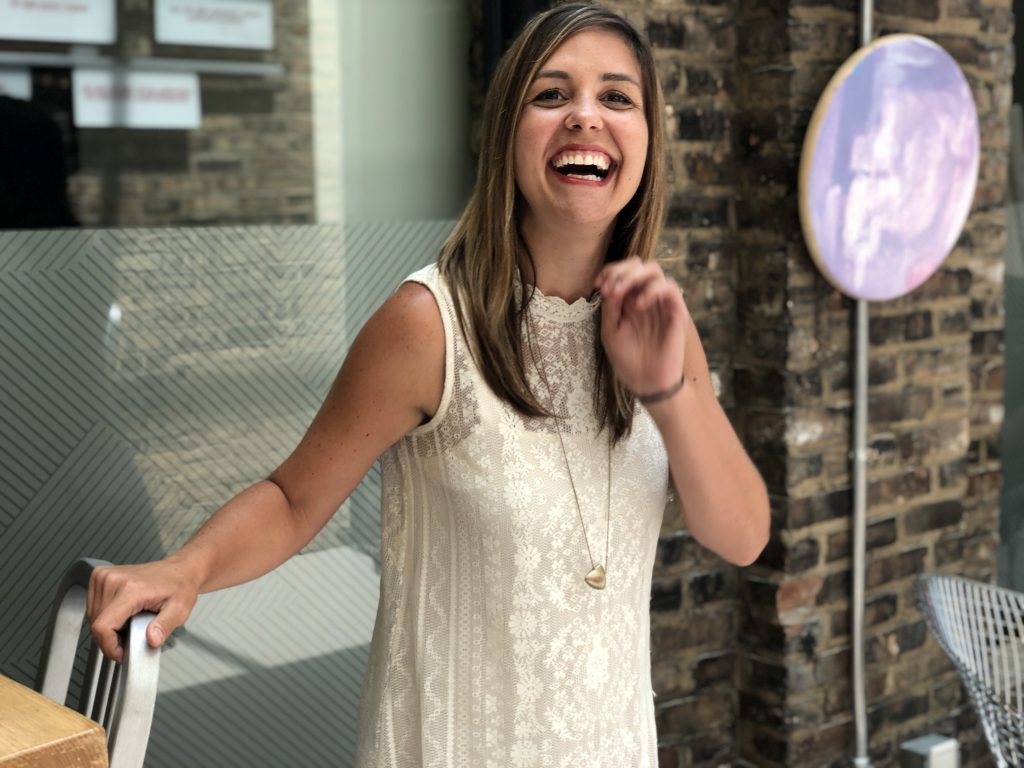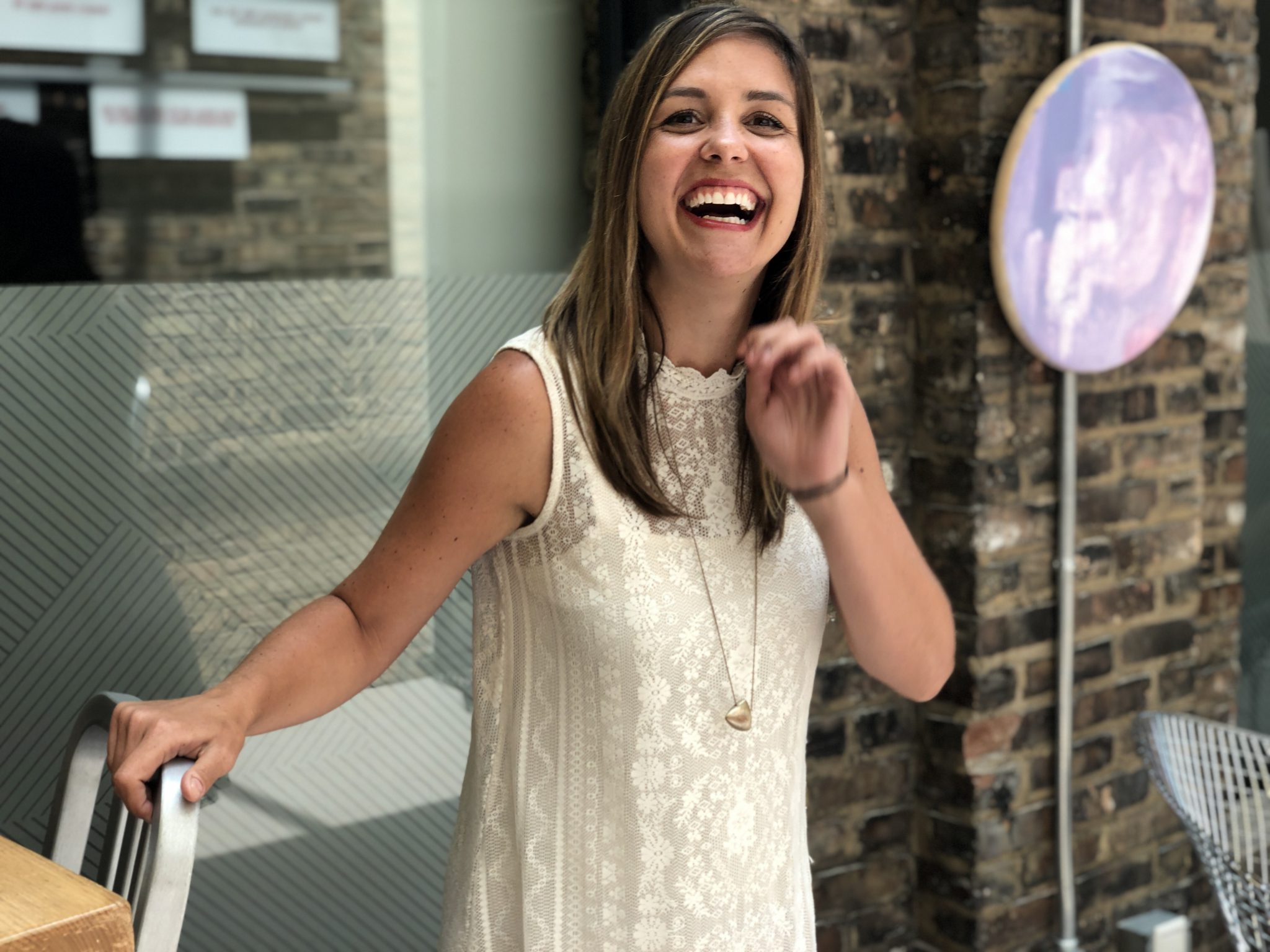 In October 2014, a 34,000 square foot coworking space and facility opened up to not only serve all students, faculty, staff, and alumni of the University of Chicago, but also to be a dedicated resource for innovators and entrepreneurs in the surrounding South Side community without a formal affiliation to the University. Operated by the Polsky Center for Entrepreneurship and Innovation at the University of Chicago, the Polsky Exchange has hosted thousands of workshops, multiple cohorts of startups, and a variety of high profile speakers since opening its doors five years ago. 
To celebrate the many innovators who have been supported over the past five years, the Polsky Center will host a special entrepreneurship showcase on Wednesday, October 16 from 5:00 – 7:00 p.m. One company that will be featured at the event is Memento, a contemporary greeting card company focused on personalizing the digital cash-gifting experience, specifically for monumental life events. Founder Chelsie Patterson, who is pursuing her MBA at Chicago Booth and took the company through the 2019 Polsky Accelerator program, caught up with the Polsky Center and talk about Memento's future, favorite Polsky moments, and more.
Polsky: How did you first get involved in the Polsky Center?
Chelsie Patterson: My friend and fellow Booth student, Meenakshi Lakshmanan and I were chatting at a friend's birthday party when she recommended that I submit my idea to Polsky's Accelerator program. Meenakshi won the 2018 Edward L. Kaplan, '71, New Venture Challenge and runs her company out of the Polsky Incubator. I had visited the Polsky Center a few times but didn't realize that this amazing opportunity was available to me and my startup idea.
Polsky: What challenges were you able to overcome as a result of Polsky resources?
Chelsie Patterson: As part of the core programming, Polsky provides each startup with mentors to help you stay accountable. Based on their stage, each startup team has a unique set of goals for the accelerated 10-weeks; we decided to focus on legal, customer discovery, and product development. Building a company comes with a lot of questions but there is no handbook on how to answer them. For example, we needed to become an LLC, C-Corp, or other, find a lawyer or use an online tool, and determine an equity split amongst founders. Polsky doesn't provide canned answers but they provide you with tools and contacts on how to make informed decisions.
Polsky: How has the Polsky Center impacted your success?
Chelsie Patterson: After 10-weeks, we accomplished the majority of our milestones. Jeff and I incorporated our company and established a reputation with a local startup lawyer. We completed over 50 customer discovery interviews which validated the pain points and informed our solution. By Demo Day, we were able to confidently talk about the market landscape and Memento's potential. We were even able to demo a prototype to interested attendees. This type of productivity was possible because of the support, contacts and energy that comes out of the incubator. Even though the Accelerator program ended, I believe that this program will continue to make a large impact on Memento's ultimate success.
Polsky: Did other Polsky Companies contribute to the progress of your company? In what ways?
Chelsie Patterson: This is what I love most about Polsky. The staff purposefully and diligently sought out a cohort of people with various backgrounds, ideas, and companies. From undergraduates and PhD students to someone who visited from Australia, we were constantly given the opportunity to support and challenge each other's thinking. My cohort is still supporting me with their advice and connections.
Polsky: What would you say to early-stage companies considering becoming a Polsky member or applying to a Polsky program?
Chelsie Patterson: Go check it out and see if it is right for you! There is no right answer or ideal path for any entrepreneur or company. The Polsky Center provides a lot of support for early-stage companies, including mentorship meetings, 3D printers, networking events, and more. They have a lot of information sessions that are open to the entire community too. The Polsky Center has a variety of programs, each are tailored to fit unique qualities and needs.
Polsky: What do the next five years look like for Memento?
Chelsie Patterson: At Memento, we believe we can cherish a memory without gathering dust. We can give money without the hassle of a checkbook and enjoy the money without $1.18 left on a gift card. We are adding personality to the way people gift money. We know that both technology and finance industries are constantly evolving and so will we. As blockchain, augmented reality, or other systems become more ingrained within our society, we will continuously challenge our solutions. Our goal is simple, we give people what they want, in a way they will actually remember.
Polsky: What is your favorite Polsky memory?
Chelsie Patterson: The time… I helped Martin jump his car? Omowale brought his kids into the center and we ate donuts? I demolished Varun at ping pong? Nick, Kyle, and I enjoyed a beer in the sunshine? In essence, getting to know everyone in the program and helping them on their entrepreneurship journeys.