Startup Spotlight: Digital Adventures
Published on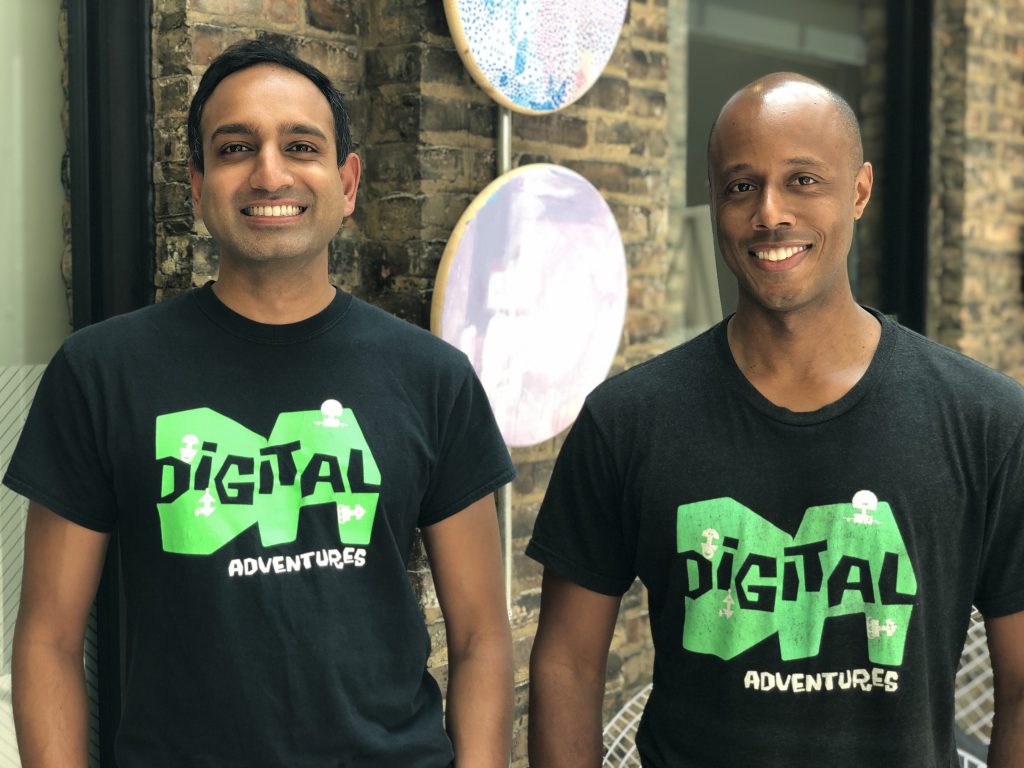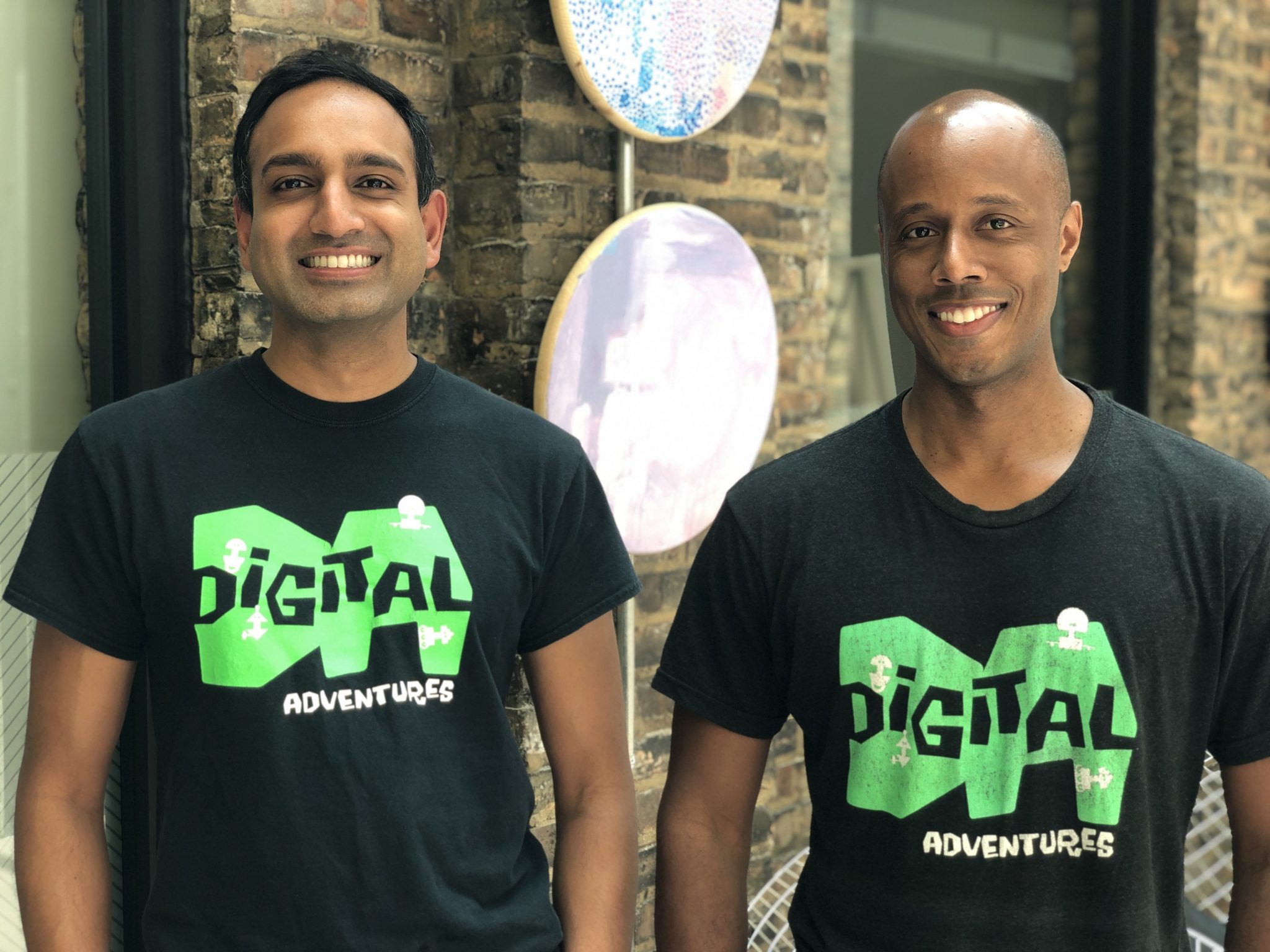 In October 2014, a 34,000 square foot coworking space and facility opened up to not only serve all students, faculty, staff, and alumni of the University of Chicago, but also to be a dedicated resource for innovators and entrepreneurs in the surrounding South Side community without a formal affiliation to the University. Operated by the Polsky Center for Entrepreneurship and Innovation at the University of Chicago, the Polsky Exchange has hosted thousands of workshops, multiple cohorts of startups, and a variety of high profile speakers since opening its doors five years ago. 
To celebrate the many innovators who have been supported over the past five years, the Polsky Center will host a special entrepreneurship showcase on Wednesday, October 16 from 5:00 – 7:00 p.m. One company that will be featured at the event is Digital Adventures, which provides kids coding classes and technology camps led by charismatic instructors, with the goal of teaching kids, ages 4-18, how to build with technology in retail-based learning studios. Founded by Omowale Casselle and Arjun Venkataswamy, the team has utilized a variety of resources offered by the Polsky Center. In 2019, Digital Adventures participated in the Edward L. Kaplan, '71, New Venture Challenge (NVC) and the Polsky Accelerator. 
The Polsky Center was able to talk with the cofounders and hear about their plans for the future as well as look at the Polsky Center's role in the company's development.

Polsky: How did you first get involved with the Polsky Center?
Casselle and Venkataswamy: After completing the New Venture Challenge in the Spring, we were looking for an accelerated opportunity to take our business to the next level. We wanted to have a similar, high quality experience where we could get feedback from coaches and mentors, and be held accountable from a group of fellow entrepreneurs. Once we heard about the Polsky Accelerator program that's hosted at Polsky Exchange, and that Crissy Ritter was going to be leading the program, we knew we had to be apart of it.
Polsky: What challenges were you able to overcome as a result of Polsky resources?
Casselle and Venkataswamy: One of our biggest challenges has been connecting with investors who are knowledgeable in the education technology space who believe that retail has a bright future. During one of the lunches hosted at the Polsky Exchange, we were able to meet an investor and advisor who is very knowledgeable about education and formerly served on the board of a business that we've always sought to emulate while building Digital Adventures.
Polsky: How has the Polsky Center impacted your success?
Casselle and Venkataswamy: The Polsky Center enabled us to continue connecting with the Chicago community in a way that would not have been possible otherwise. One of the core values of our company is to foster and encourage community within our studios for our students and their parents. And, we've found that Polsky creates the ideal environment for us to build relationships with Chicago advisors/investors/mentors who can help us continue to grow our business locally and ultimately nationally.
Polsky: Did other Polsky companies contribute to the progress of your company? In what ways?
Casselle and Venkataswamy: Yes, the other Polsky Accelerator companies were great. We could discuss strategic decisions that we were wrestling with. As we prepared to introduce new features into our platform, we could get honest feedback on whether or not there was a true benefit. And, it was great to share our thoughts on challenges our fellow Polsky companies were faced with.
Polsky: What would you say to early-stage companies considering becoming a Polsky member or applying to a Polsky program?
Casselle and Venkataswamy: The Polsky Center is a great resource that will allow you to take your company to the next level. However, like anything else, you get out of it what you put in. If you are willing to put the work in, the Polsky community stands ready to make introductions, help you think through a strategic decision, or provide feedback on your product or service.
Polsky: What do the next five years look like for Digital Adventures?
Casselle and Venkataswamy: Over the next five years, we plan to continue refining our software platform to better meet the needs of our customers, bringing our studios to new geographies around the country, becoming the preferred partner of schools, and having a blast teaching kids how to build with technology.
Polsky: What is your favorite Polsky memory?
Omowale Casselle: Family is super important to me. And, I always seek opportunities to incorporate my kids into building Digital Adventures. One day, they were able to join me at the [Polsky] Exchange for a morning of programming. I told them that there was going to be adult food (Greek Yogurt, Fruit). Turns out that Crissy, who runs the Polsky Accelerator program, brought Stan's Donuts and they were all having a good laugh because it happened to be a kid friendly breakfast when my kids were in the building.
Arjun Venkataswamy: I had to come into the Polsky Exchange  really early in the morning one day to get some things set up for a workshop our company was hosting. Normally, I would just jump right into solitary work at the beginning of the day, but as I was coming in I found myself excited to bump into one of the founders from another startup. We ended up having a 20 minute conversation about customer acquisition. I realized at that point that a lot of the other teams at Polsky felt more like close coworkers instead of people who were working on completely different companies. It's my favorite thing about Polsky. Coworking is supposed to be this serendipitously collaborative environment for creative chance encounters, but usually ends up feeling like just sharing office space. Whether it's the culture of the Polsky team, the setup of the space, or the companies that self-select in, Polsky is actually able to get to that ideal of coworking in way that most communities just can't.