Meet the Coolest New Startup Heating Up This Summer
Published on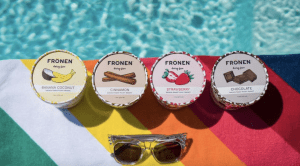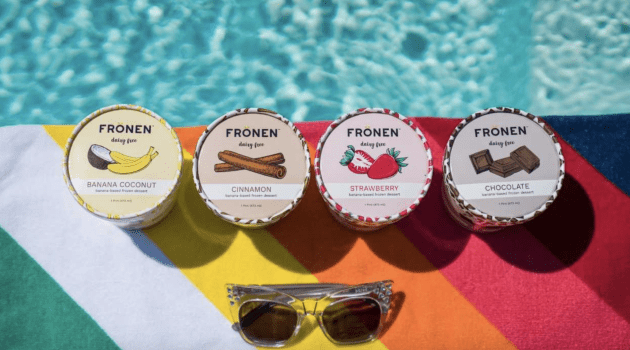 Even though summer is quickly coming to an end, one Polsky Center startup is just getting started. Summertime in Chicago always boasts a busy lineup of outdoor food festivals, featuring huge crowds of hungry guests and often-sweltering temps. Fortunately, a few lucky food fests this year found an innovative new way to help guests cool off. Banana-based "nice cream" startup Frönen debuted at Chicago's Taste of Chicago.
Newbies to "the Taste" (as many Chicago locals fondly know it), Frönen arrived to the four-day festival with numerous pints of each of their flavors, as well as a new item in their repertoire, a "nice cream" bar covered with chocolate chips. Not available for official in-store purchase yet, the hugely popular frozen treat is just a small preview into bigger plans for more SKUs and fun new flavors that the Frönen founders plan to reveal in the near future.
And speaking of fun… Frönen founders Jessica Gartenstein, AB '17, and Erik Nadeau, AB '17, both graduates of the College at the University of Chicago, made it clear to all Taste-goers that having fun was a huge part of their small business. The founding duo arrived to the Taste wearing matching full-body banana suits, leaving very few guests surprised when the two young founders were awarded the Taste of Chicago's coveted "Spirit Award" at the conclusion of the weekend.
But, it became very clear very quickly that banana suits weren't the only thing the Frönen team had going for them. The four ingredient dessert startup knew that they would be popular among all dairy-sensitive and allergic festival-goers. But, their time at the Taste also proved that they had a large appeal for all frozen treat lovers as well. With over sixty other vendors selling at the Taste of Chicago, Frönen drew a consistently large crowd throughout the weekend.
The winner of the 2017 College New Venture Challenge and a recent Polsky Accelerator alum, Frönen has grown quickly during the past two years. They've expanded their sales locations to multiple grocery stores and delivery services across the Chicago area, including major names like Treasure Island and Peapod, as well as fellow NVC alum Foxtrot.
When asked about the future of Frönen, Gartenstein and Nadeau were excited to reveal they will be launching a new online store this month, enabling them to sell and ship product to customers anywhere in the US.
***
You can follow their future innovations at their website eatfronen.com. Learn more about the College New Venture Challenge and the Polsky Accelerator now.