Founder Spotlight: Paul Hsu
Join us at the Polsky Center as we launch our inaugural 'Founder Stories' event series. Engage with founders, operators, and top venture capitalists as they share the triumphs and trials from their unique entrepreneurial journeys.
This week, we'll be hearing from Paul Hsu, the Founder and CEO of Decasonic, a blockchain and AI venture fund.
About Paul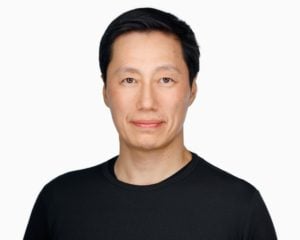 Paul Hsu is the Founder and CEO of Decasonic, the venture and digital assets fund building blockchain and AI innovation. As a tech investor and operator, Paul partners with outlier founders to accelerate product market fit and systematically scale early-stage companies. Paul has been a blockchain investor since 2013.
Paul's curiosity and conviction in disruptive technology date back to the dawn of the Internet in the late 1990s. As a product and growth executive at social gaming leader Zynga (ZNGA), Paul spearheaded several user retention and monetization initiatives, including in-game virtual currencies, free-to-play virtual goods, platform currencies, and other digital assets. Prior, Paul was a founding member of NeoCarta, a $300M technology venture fund on Sand Hill Road.
Paul holds a Bachelor of Arts from Yale University, where his studies concentrated on economics, math, statistics, and international politics.