Notoros: Building a More Secure Digital World
Published on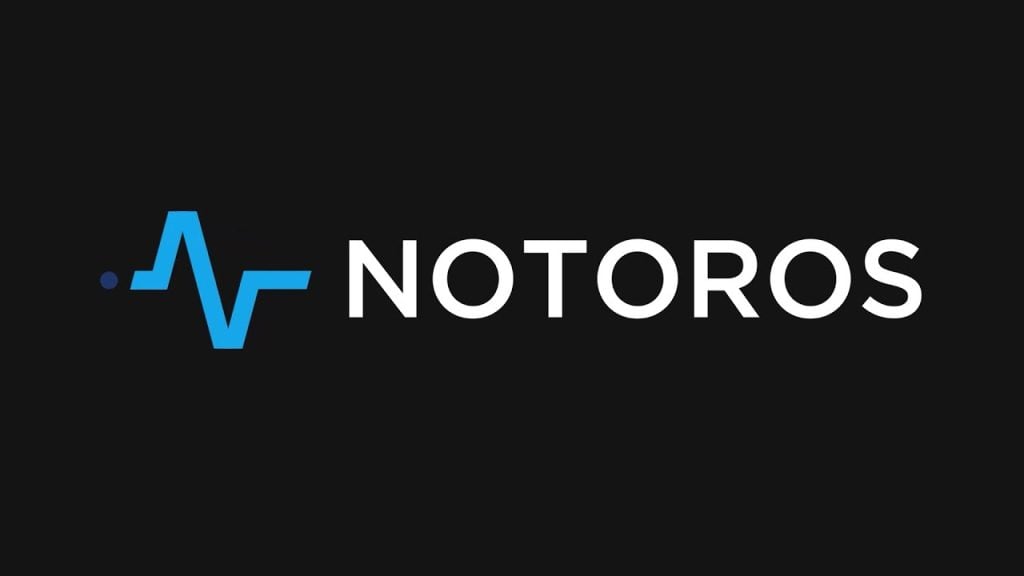 A startup in the inaugural cohort of Transform, a data science and AI accelerator, Notoros is working to solve blockchain technology security issues.
"We are aiming for a world in which we can better rely on each other because we are no longer banking on trust," said Andrew Brick, co-founder and chief product officer for Notoros, a distributed ledger platform for the next generation of Zero Trust applications.
Zero Trust is a secure design philosophy that assumes everyone is adversarial and uses cryptography to eliminate the risks of interacting with them. The philosophy lays the groundwork for a new type of internet, sometimes called "Web3."
"Being trustworthy is a wonderful thing, but relying on trust is a vulnerability," Brick explained. "In order to build a [digital] world that is secure from both bad actors of the human variety and emergent machines – deep fakes and issues like that – we need efficient, scalable blockchain technology."
A Like-Minded Partner
Brick, who studied electrical and computer engineering, and co-founder and CEO Brendan Laiben, an aerospace and mechanical engineer,  met while working as contractors, building on a variety of blockchains. Blockchains, which follow Zero Trust philosophy, are distributed computing networks that allow for decentralized, transparent, and secure digital transactions.
The pair were exasperated with the limitations of existing blockchain technologies and wanted to find a better way to develop solutions for clients.
"Today's blockchain technology is clunky and hard to use. To make matters worse, it regularly conflicts with the existing legal system," Brick said. "This means blockchain software dictates how you should behave instead of us dictating how the software should behave. That's really the big shift we're bringing – a compliant, easy-to-use platform."
Combining the Best in Technology
Brick and Laiben's Notoros platform combines concepts from mainframe computing, internet communication protocols, and cryptography to provide a robust, flexible, and computationally efficient transaction format for distributed ledger networks.
Notoros allows public and private applications to operate alongside one another in the same ledger context without compromising security. Generalized for any use-case, the technology gives solution architects the freedom to write interoperable applications in any programming language. This means companies can use Notoros with their existing technology stack.
The platform also provides a complete set of tools that developers can use to quickly develop Zero Trust applications with minimal operational costs.
"It's the most versatile blockchain out there and makes onboarding into the Zero Trust, Web3 future dramatically easier than the exorbitant complexity and cost of doing it now," Brick contends.
A Ready-Made Market
The potential applications of blockchain run the gamut from financial services to healthcare and supply chain management to energy trading. The Notoros founders are confident their platform, currently operating as a Beta, is slated to become the go-to solution for these industries and others.
"We know there's a market for this because we're our own customers," Brick said. "We were the people trying to build things on blockchains and dealing with the frustration and absurdity of the way blockchains work right now. So, even as we were building it, we knew there would be demand."
The company has piloted their platform with companies in the healthcare, defense, and energy spaces, bringing Zero Trust applications to their businesses. Their latest project required the company to staff up from three to 11 full-time developers.
This past summer, Notoros graduated from the National Geospatial-Intelligence Agency's accelerator program, creating a demonstration application to dramatically improve the organization's ability to securely distribute and source military intelligence.
The company has also been performing university outreach, running lectures and workshops at Washington University in St. Louis, Northwestern University, and Ohio State University, with an upcoming event at the University of Chicago in the works.
"It's been a great time for us," Brick said.
Now We're Talking Business
The next step for Notoros, according to the founders, is expanding its reach and communicating its value to potential clients who may not be well-versed in blockchain or Web3 technology.
"My co-founder and I are engineers, so we had to learn the hard way how to effectively communicate our vision to others and explain how a problem can be solved in a new way," said Brick. "When we started, we took a huge problem that everyone was talking about and fixed it. We thought people would be banging down our door, but that's simply not how it works. In our case, we need to gauge where a person is at in their knowledge of Web3 and tailor our communications to meet them where they're at."
The founders believe The Polsky Center's Transform accelerator will be a great place to hone their communications skills as well as build the relationships they need to unlock the potential of Web3 technology.
"The University of Chicago is an important institution at the crossroads of many different industries and enterprises," Brick said. "We, too, want to be at that crossroads and help everyone work together seamlessly.
"We're really excited about the Transform accelerator because it's a great step toward the institutional buy-in we need to make this technology have the impact it's destined for."
Notoros is one of three startups selected for the first cohort of the Transform accelerator. 
>> Applications for Cohort 2 of Transform will be open April 17, 2023.
---
Article by Devon McPhee, freelance writer and editor, and owner of DM Editorial Services, LLC. Devon has more than 20 years of experience covering business, science and technology, health and medicine, and higher education.