Startup Spotlight: Prepmedians
Published on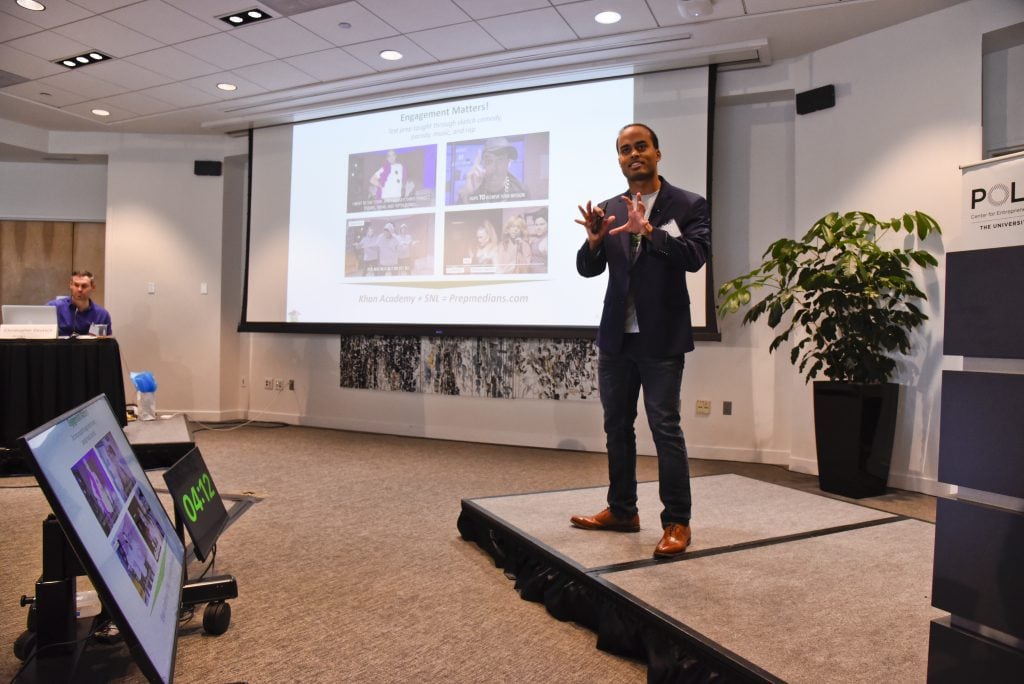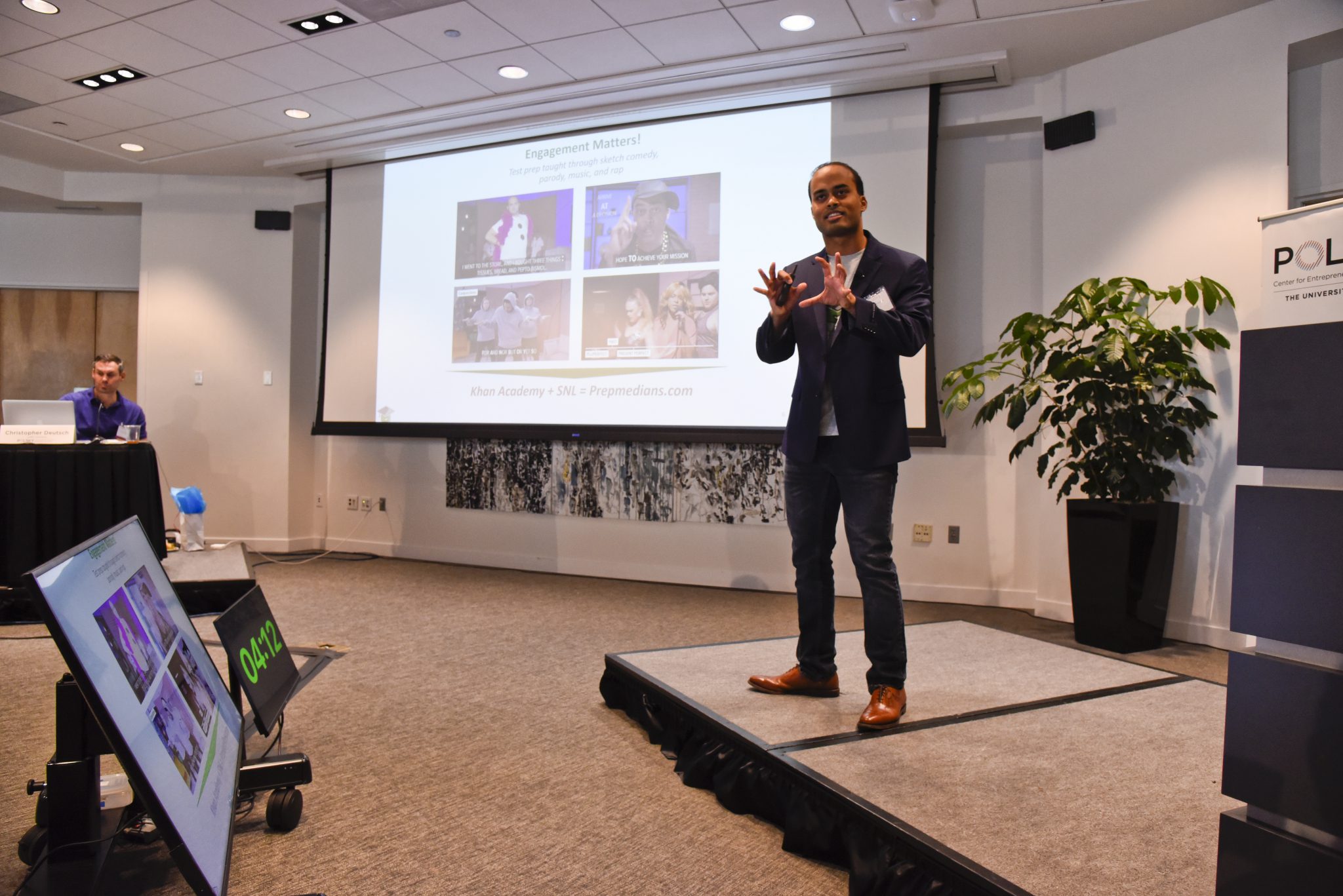 In October 2014, a 34,000 square foot coworking space and facility opened up to not only serve all students, faculty, staff, and alumni of the University of Chicago, but also to be a dedicated resource for innovators and entrepreneurs in the surrounding South Side community without a formal affiliation to the University. Operated by the Polsky Center for Entrepreneurship and Innovation at the University of Chicago, the Polsky Exchange has hosted thousands of workshops, multiple cohorts of startups, and a variety of high profile speakers since opening its doors five years ago. 
To celebrate the many innovators who have been supported over the past five years, the Polsky Center will host a special entrepreneurship showcase on Wednesday, October 16 from 5:00 – 7:00 p.m. One company that will be featured at the event is Prepmedians, a standardized prep service that is based on theory that properly engaging the amygdala, the brain's emotional center can increase students' abilities to memorize concepts. Founded by Kalyan Ray-Mazumder, MBA '19, Prepmedians has utilized a variety of resources offered by the Polsky Center. In 2019, the company participated in the John Edwardson, '72, Social New Venture Challenge (SNVC) and the Polsky Accelerator. 
The Polsky Center was able to talk with the founder and CEO to hear about his plans for the future as well as look at the Polsky Center's role in the company's development.
Polsky: How did you first get involved in the Polsky Center?
Kalyan Ray-Mazumder: Building a company like Prepmedians, which is founded upon the principle that all students deserve to laugh and learn, has been a dream of mine since applying to Chicago Booth to do my MBA back in 2016. Polsky, with its enormous offerings ranging from mentorship resources to the accelerator to office space, always drew my eye as an ideal nest from which to launch my dream company. I was fortunate to be able to take Prepmedians through the SNVC finals this past Spring and then continue into the Polsky Summer Accelerator. There, I nursed my newly-graduated wounds as I made my first school sale with the guidance of coaches, refined my marketing with consistent feedback from my cohort and mentors, and worked with a team of stellar undergraduates garnered through Polsky connections.
Polsky: What challenges were you able to overcome as a result of Polsky resources?
Kalyan Ray-Mazumder: The biggest challenge I found myself with was as soon as I graduated, my MBA teammates bid their farewells, which was always something we had agreed on. I was, am, and always will be grateful for them and how much they helped to get Prepmedians up and running. Immediately post-graduation though, I was the only one working full-time on the company and had my bandwidth stretched beyond limits. In particular, I needed help going to education conferences and growing social media accounts. Thanks to Polsky, I was able to hire a team of stellar undergraduates who taught me more about the teenage demographic and its vernacular than I could learn from an afternoon on Urban Dictionary. Most importantly, they helped me build our marketing presence and business development with other companies we met at these conferences.
Polsky: How has the Polsky Center impacted your success?
Kalyan Ray-Mazumder: Without the Polsky Center, Prepmedians would not be in the position it is in today: hiring sales reps, showing fantastic results from pilot programs, and keenly aware of its competitive position including how to quickly extol its value proposition. The name "accelerator" is aptly put: We would be much further behind if we could not have accelerated by leaning on the minds of those more experienced than us and the frameworks of those more skilled than us, all at Polsky. This recognition is just the tip of the iceberg because so much of the impact we do not even consciously recognize; it may take years for us to fully know or witness the magnitude of it. Finally, the credibility that Polsky endows upon its companies and the network that we can tap into as a Polsky alum has continued to be invaluable, like the drop of a pebble in a pond whose ripples continue endlessly.
Polsky: Did other Polsky companies contribute to the progress of your company? In what ways?
Kalyan Ray-Mazumder: Definitely—every company in the summer cohort and every person running those companies brought so much passion to their work that it was impossible not to let it energize us as well. Hearing their learnings and their perspectives through their lenses was also fundamental to adding to the collective insights that guided our decision making. Finally, the ability to rely on a smile or a compliment after a head-down day of toil was akin to the refreshment of sunlight piercing through the clouds on a rainy day.
Polsky: What do the next five years look like for Prepmedians?
Kalyan Ray-Mazumder: This year we are selling into schools and non-profits all across the nation while also building up our direct-to-consumer channel. We are receiving results from students in our pilot programs and they are beyond our expectations. Students are improving with statistical significance 9% on their base question sets from just watching a video once. We see an even greater improvement when they return to the modules, which many of them do because they have rated our videos on average 4.7/5 on entertainment (critical high school students). We are taking the feedback, iterating on the product, and will then build out the math section next summer. In years 2-5, we will expand to reading, science, financial literacy, and emotional intelligence (interviewing skills, interpersonal and public speaking tactics etc.). We will also build out an in-person component that will attract the greatest artistic and academic minds to come help us create as we continue this movement towards the nexus of entertainment and education.
Polsky: What is your favorite Polsky memory?
Kalyan Ray-Mazumder: Demo Day. Seeing every single person bring their A+ game (truly, everyone presented the best I had seen them all quarter) reminded me yet again what excellent company we are fortunate to keep within the metaphorical walls of Polsky.